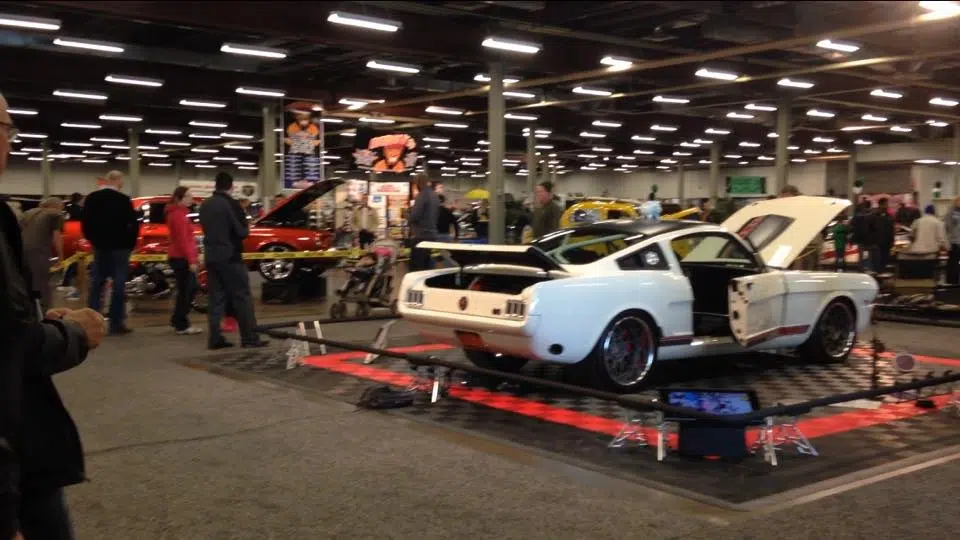 Classic muscle cars, shiny racers and detailed new cars filled  85,000 square feet at the Western Fair District this weekend.
While auto enthusiasts enjoyed the vehicles, the Speed and Custom Car Show also embraced the car lifestyle featuring music, car accessories and the latest technology.
Ted Chapman from the London Auto Modifiers says he's been interested in cars since he was a teen. "I've been a car enthusiast ever since I got my first car when I was 15 years old. It was a Chevy". Chapman adds, "these types of shows bring all kinds of people together and gets the community talking about this hobby".
"Pinstripe Panorama" displayed their Pinstripped artwork at the show and guests were invited to bring in their own items to be striped, with a live auction with all proceeds going to Autism Dog Services.
The Speed and Custom Car Show also featured a Model Car Competition and a Youth Judging Competition.