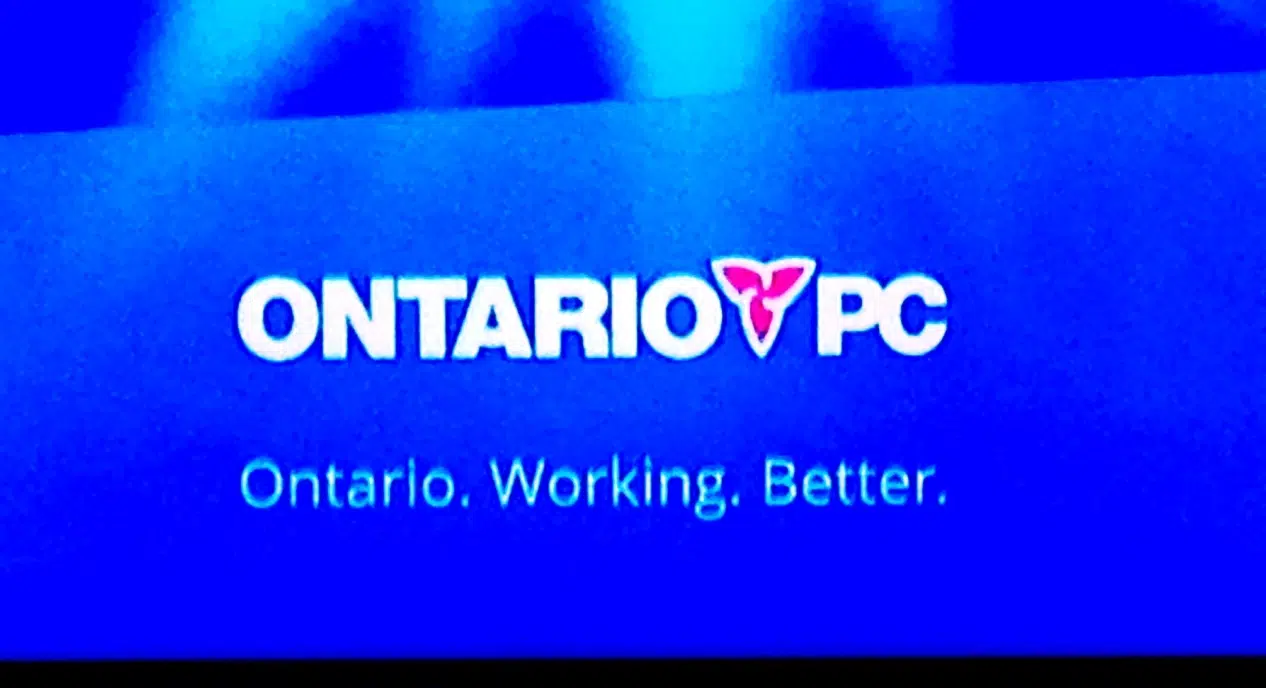 The Ontario Progressive Conservative Party will have their new leader soon.
The announcement is expected when they host their convention Saturday.
There are two candidates looking to lead the party. Christine Elliot is the MPP for Whitby-Oshawa. The other candidate is Patrick Brown. Brown is currently the MP for Barrie.
Political science professor at Western University, Cristine de Clercy, says Elliot has a lot of support in different areas.
"She seems to be running a 'big tent' campaign. She's done a great job gaining support from a lot of different areas in the Tory party.
Some local endorsements for Elliot include MP Ed Holder, Joe Preston, the Western University Conservative group and former city councillor Nancy Branscombe.
Although, she says that Brown may have of a narrow group of supporters, they're still a very dedicated group.
"Particularly social conservatives and some physical conservatives. They really do value and want to promote centre-right policies."
Endorsements for Patrick Brown include former NHL players Wayne Gretzky and Gary Freeman. He also has the support from former leadership candidate, Monte McNaughton. He is currently the MPP for Lambton-Kent-Middlesex.
How important do you find a leader is to a political party?
Poll closed: May. 15, 2015 @ 12:00 AM
Cristine de Clercy says when the winner is chosen, there's one big 'elephant in the room' they need to address.
"Unify this party. It's very clear through the last two leaders, Mr. (John) Tory and Mr. (Tim) Hudak that there was a number of problems with the group, including on the senior level."
However, she says if they can work everything out, this party is still very strong and could make quite the move in the next election.
"Structurally and ideologically, can it over come the number of problems that dogged it and really undercut the gains it could of made in the past? That's really up to the leader. Also, it's up to the party and what choices they want to make going forward."
The Candidates:
During the race, former candidate Monte McNaughton and Christine Elliot had a lot of friction. Although Clercy says this kind of friction is good and bad.
"Leadership races are good for parties and they're bad for parties. They're good because it's competitive which gets the members off the couch and contest issues and policies within the party. The flipside is that these kind of races can get very divisive. There always some kind of friction in a leadership race between key people. They have and let's call them 'passionate discussions.' Especially about key people and key issues."
She says there's an important element after the leader is picked.
"The thing is, the successful parties, the ones that go one to form the government are the ones that can mend fences, pull together rather than continue to fall in descent and work as a team. This is one of the major tests for the new leader. How they handle their critics, competitors and if they can set aside their petty differences and narrow self interests. If they can work it out, that will be the mark of an excellent leadership."
The leadership race comes after Tim Hudak stepped down last year. This was due to the poor results party had in the 2014 election and being the second election he lost as leader.