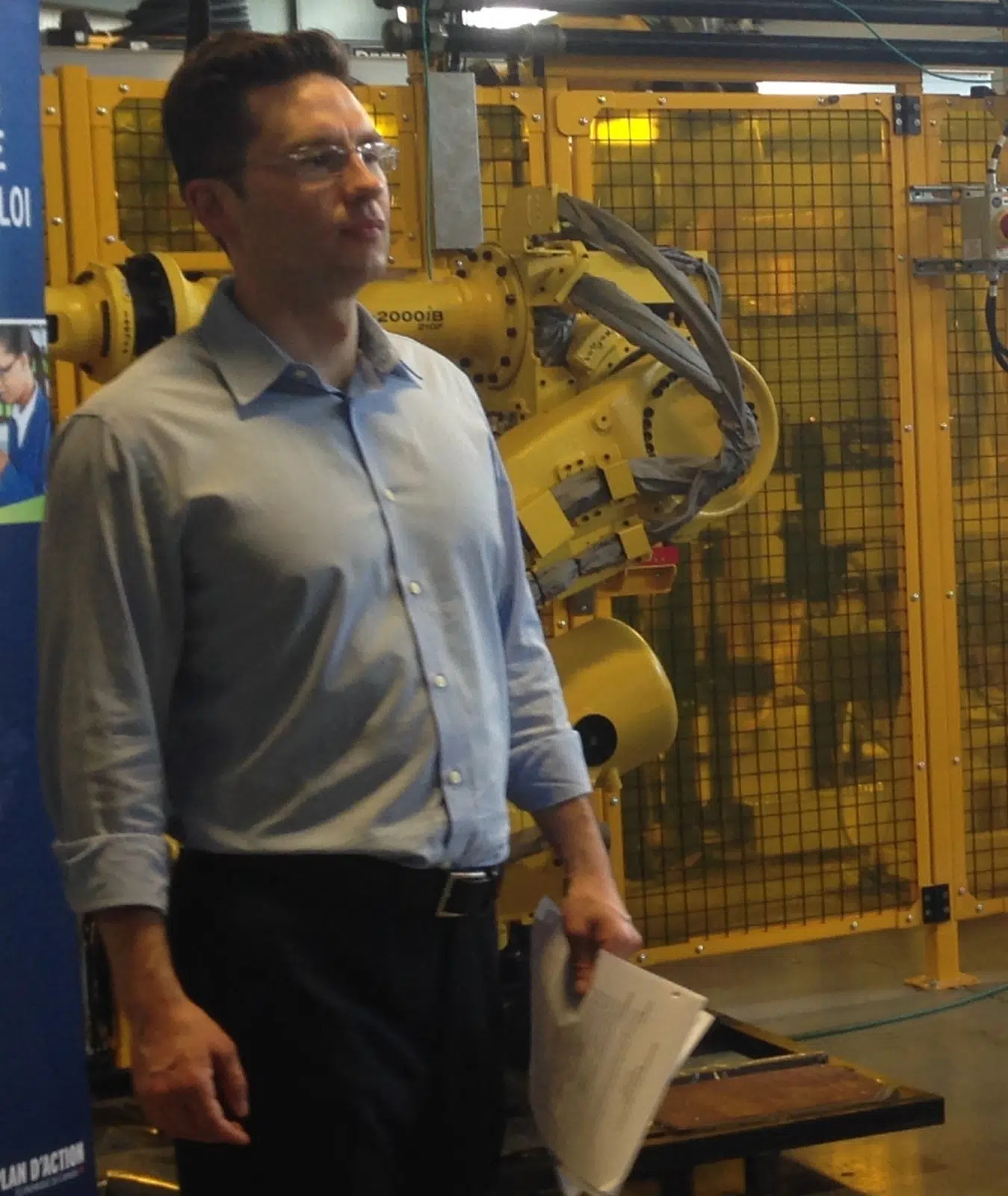 The Minister of Employment and Social Development, Pierre Poilievre, made multiple stops in the London area Saturday to make a few announcements. The first announcement was about the Universal Child Care Benefit (UCCB).
The Minister says over 200,000 families across Canada, including thousands of families in London have yet to apply.
When asked why he thinks families have yet to apply, Minister Poilievre believes it's because families have never seen something like this before.
"It used to be if your kids were too old or you made a certain amount of income, you got nothing. So, I think because people are just so used to that kind of way, they don't realize that they qualify."
"That money goes right in to your pockets. If you have children and they are under the age of 18, you are qualified regardless of you income or the type of child care you provide them," Minister Poilievre said.
The deadline for apply for the UCCB is May 15. Minister Pierre Poilievre says a lump sum cheque will go straight to the families in July.
Canada Tax Grant
Minister Poilievre then went to Dorchester to announce funding and talk about the Canada Tax Grant.
This grant gives funding to companies to help train additional employees.
Currently 15, 600 workers in Ontario are receiving training because of this program.
"This kind of grant will make workers more skilled and even hopefully make their job even more rewarding," Minister Poilievre said.
The Owner and President of BOS Innovations, Ben Huigenbos, says this program has really helped them.
" The support provided by the Canada Job Grant has given BOS Innovations the opportunity to invest in the skills of its employees so that we will be better able to meet our clients' needs and grow our company to compete with the world's best."
The company will receive $52,725 to train 16 employees, three of which will be new hires.
Do you feel the youth can find jobs easily?
Poll closed: May. 16, 2015 @ 12:00 AM
One-on-One with XFM News
Minister Pierre Poilievre talked with XFM News one -one-one.
With London being home to Fanshawe College and Western University, thousands of students flock to city to start their first chapter in adulthood. With so many students, youth are looking for jobs and to start off their careers in the right direction.
Minister Poilievre believes the government has a way to help students.
"One program is the Canada Student Grant Program. This helps people with low income to expand their education. We've also expanded this to short duration programs. It's not just four year university programs anymore. There're also smaller duration programs, like people in college may want to use."
When speaking about London, the Minister says supporting the small businesses will be key to help make this city a place people would want to stay in for the long term.
A recent report by CBC News found $97.1-million that was allotted to help unemployed youth, persons with disabilities and illiterate adults and others find work.
The youth took the biggest hit with $30-million allotted for their programs not being used.
"We achieved our results and came under budget. I think this is a good news story for tax payers," says Minister Poilievre
Although many critics are wondering why this money, already set aside was not used since some of the youth are still struggling to find a job.
"We don't judge our success on how fast we can shovel taxpayer money out the door. We judge it by the outcomes for the young people," he explains.
He noted that there are a lot of other resources available to the youth.
You can listen to the full interview by clicking the play button below. The one-on-one includes more on the announcements, how he feels the government is benefiting people so they can find work, how youth are getting the chance to start their careers without being worried they won't find a job and why he feels this government should get another term this coming election.