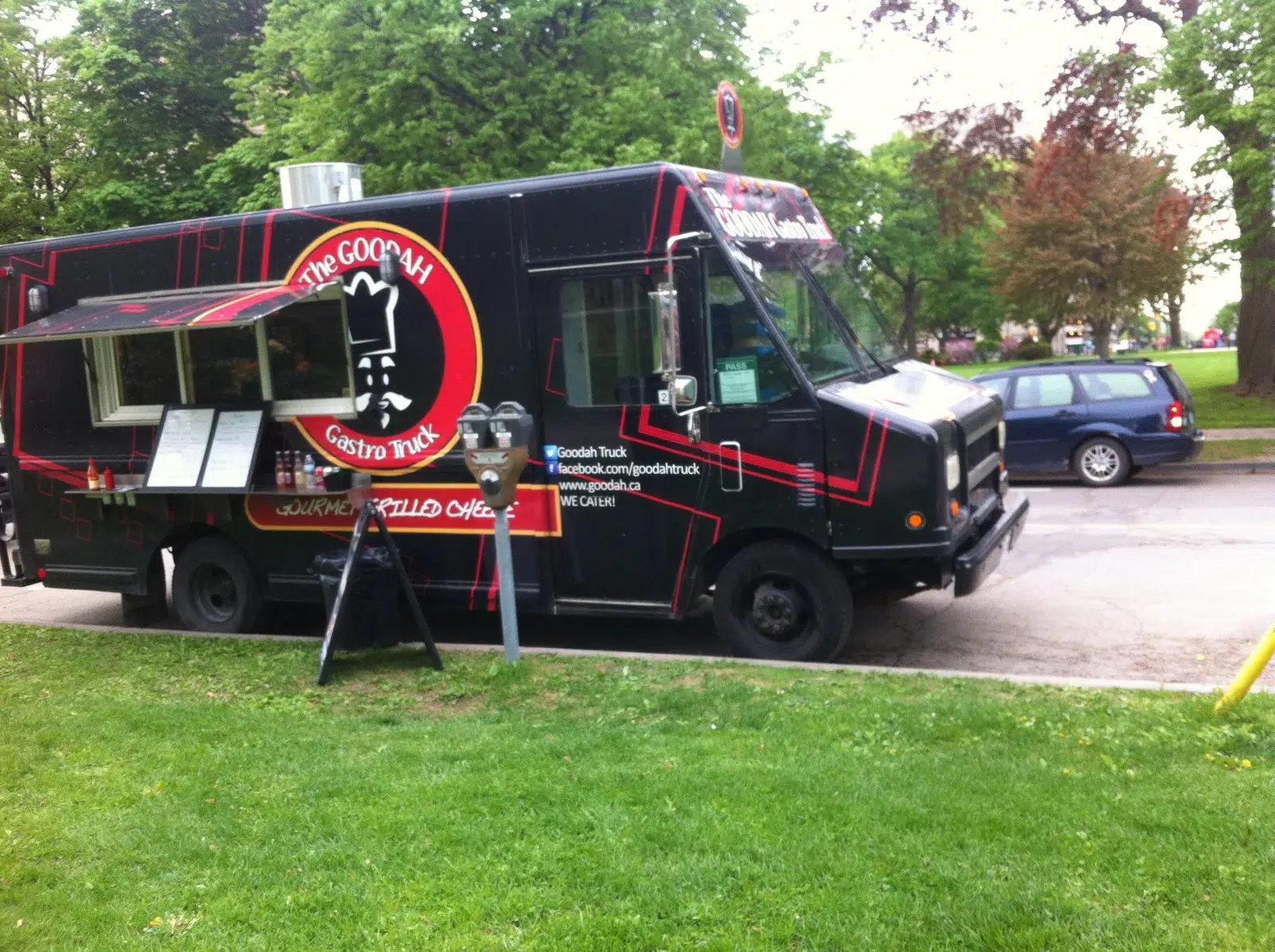 You can head to Downtown London for your gourmet grilled cheese fix.
The Goodah Gastrotruck is one of the few food trucks in the city. Co-owner Chris Bunting enjoys serving to different locations with the new city by-law. "Part of the fun of having a food truck is being able to take your food to the people," he says.
The Goodah Gastrotruck parked in private lots before the by-law, but now have more flexibility. Their location depends on the day, and they have been found at the Western Fair Farmers Market and Victoria Park.
Seven more licenses can apply, but only two others have so far. This does not surprise the London Downtown Business Association. "I don't think there's too many of there that want to come to London. They're busy doing things in other areas,"Board Chair Gerald Gallacher has said, "I don't think London has a market, or many in that area."
However, they  support food trucks in the city. "We're trying to build a vibrant downtown, a vibrant city," explained CEO and General Manager Janette MacDonald, "In order to do that, you need those types of things that our young people, and busy people, and our tech people-who only get a 20 minute lunch-can be serviced as well."
Bunting says that you need to go through many inspections before you can apply for a license, but hopes the market expands.  "I'd like to see five or six at least a season, if not more."
Poll
Would You Like to See More Food Trucks in London?
Poll closed: May. 14, 2015 @ 5:30 PM