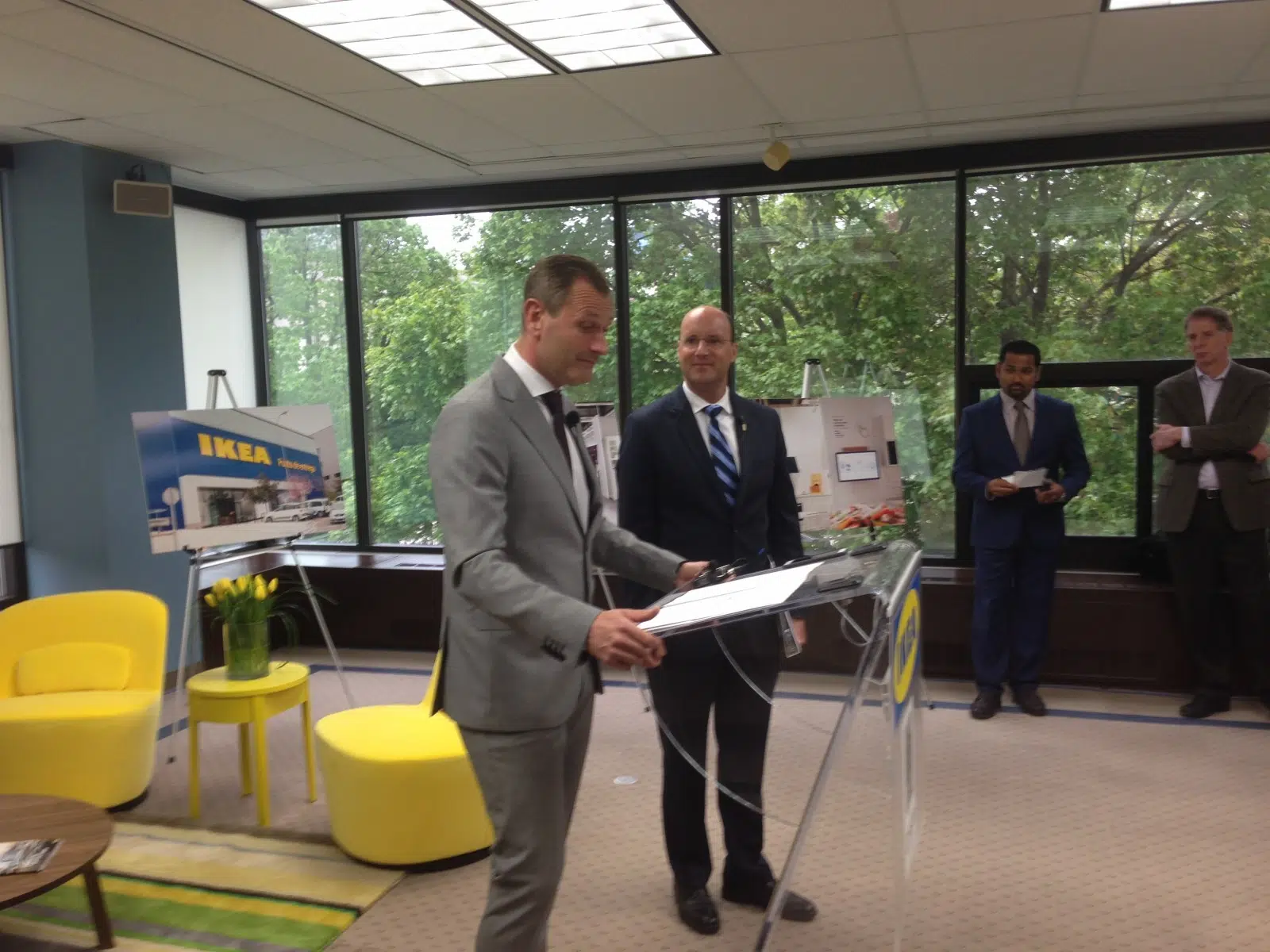 IKEA will be setting up a location in London. The location will part of a pilot project the company is doing. This will be the first of its kind in North America.
The location will be called a 'pick-up-point.' These new locations will help better serve online shoppers and still give people a chance to come in and actually see the products.
The President of IKEA Canada, Stefan Sjöstrand say it helps to serve people in many ways.
"They can either browse on the sofa or they can come into the store. That we they can look at the products and get a better feel for them. Also, ask any questions they may have."
Mayor Matt Brown says this will serve a big area.
"If you look at the location, it's very strategic. It will serve not only London, but also the surrounding area."
Sjöstrand thinks it will really help drive in business as well.
"It will make it more accessible for people to come to London. Also, maybe they just don't want to go to IKEA. They also want to go and buy other things. That of course drives traffic into London."
IKEA will be located at Wonderland and Southdale. Twenty jobs will be created with this, as well other spin off jobs.
The President of IKEA Canada and Mayor of London then took a moment to snap a picture of this event.
Mayor Brown says this demonstrates the appeal the London economy has.
"They're looking to get to market as quickly as possible. It also provides a valuable service. Many people drive up the 401 then the 403 to get to the location in Burlington. Now, they will be able to receive the service right at home."
CEO of the London Economic Development Corporation, Kapil Lakhotia, says this is great news for people wanting to do business in London.
"This show cases London as an attractive market, especially for European markets. This (pilot project) is the first of its kind in North America. It shows more confidence in the market as more businesses choose London."
Lakhotia says a number of factors helped IKEA choose London for the pilot.
"Our demographics, income patterns, employment rates helped with the decision. The factors really help marketers roll out new products and test them."
Other cities will see the pilot project. It's not clear which ones yet. The only hint given was that Sjöstrand is flying to another province to make the announcement.
Since this store will be made more for online shoppers, the store will not have the food court. A number of media members and city officials seemed disappointed realizing there will be no meatballs coming to London.
The store is expected to open by the end of the year. The Mayor made note during the press conference that they will do everything they can to ensure that the store can be in the quickest manner.
Here's a map to give you a better perspective on where the new IKEA will be.