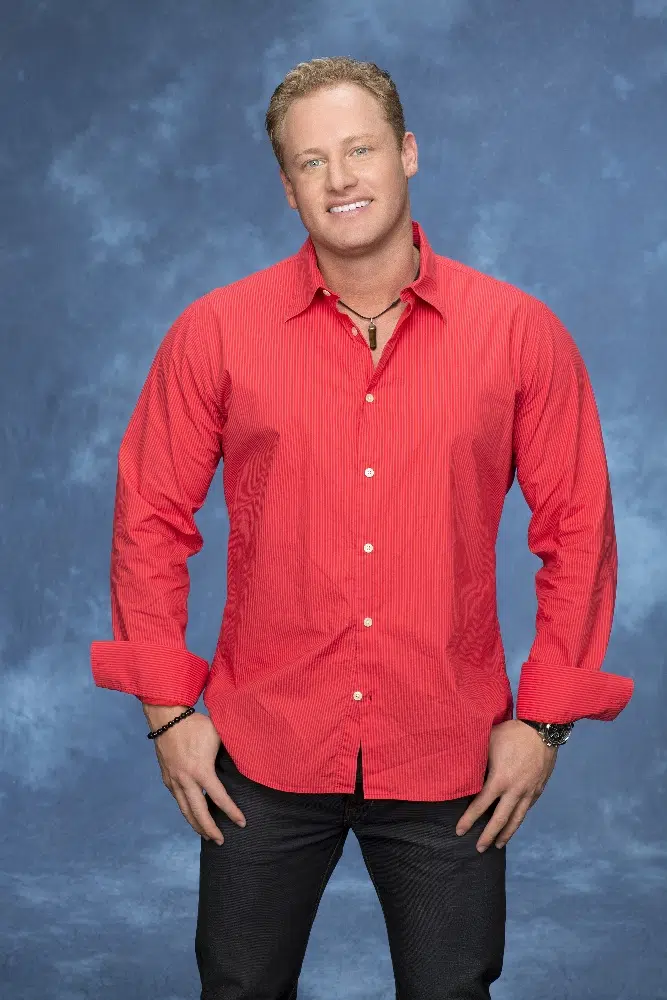 A local reality star is battling the consequences of public attention.
Hopeful suitor on ABC's the Bachelorette, Shawn Evans, claims that a healthy relationship begins when the cameras are shut off.
He says to XFM, "you definitely have to forget that there are cameras around or else you are not going to let your guard down. You are not going to be that vulnerable person, so it will not be real love because… you will be worried about people watching behind the camera."
The 31-year-old realtor is the only Canadian suitor among 25 male contestants fighting for the hearts of two bachelorettes.
Evans says that his career is important to him, and he will pursue real estate whether he finds love or not.
He states that the public show may help with his career, "this, in a sense, was kind of a way for me to sell myself. Show people that if I can sell myself to a TV show where you have better odds of getting picked for the number one NFL draft pick, then I should probably be a good agent for you to choose to sell your home."
Evans looks forward to winning the heart of one of the bachelorettes after making it past the first round of disqualification.
The first episode aired on Monday, instilling fear in Evans regarding the use of editing.
He says, "when they are filming you for 13 hours straight and there is alcohol involved, maybe your best colours are not going to be shown. It is all so public that you do not know whether you will be taken advantage of or what kind of light they are going to paint you in."
After a weekend of launch parties, Evans will be traveling back to the Los Angeles bachelors mansion to continue filming.