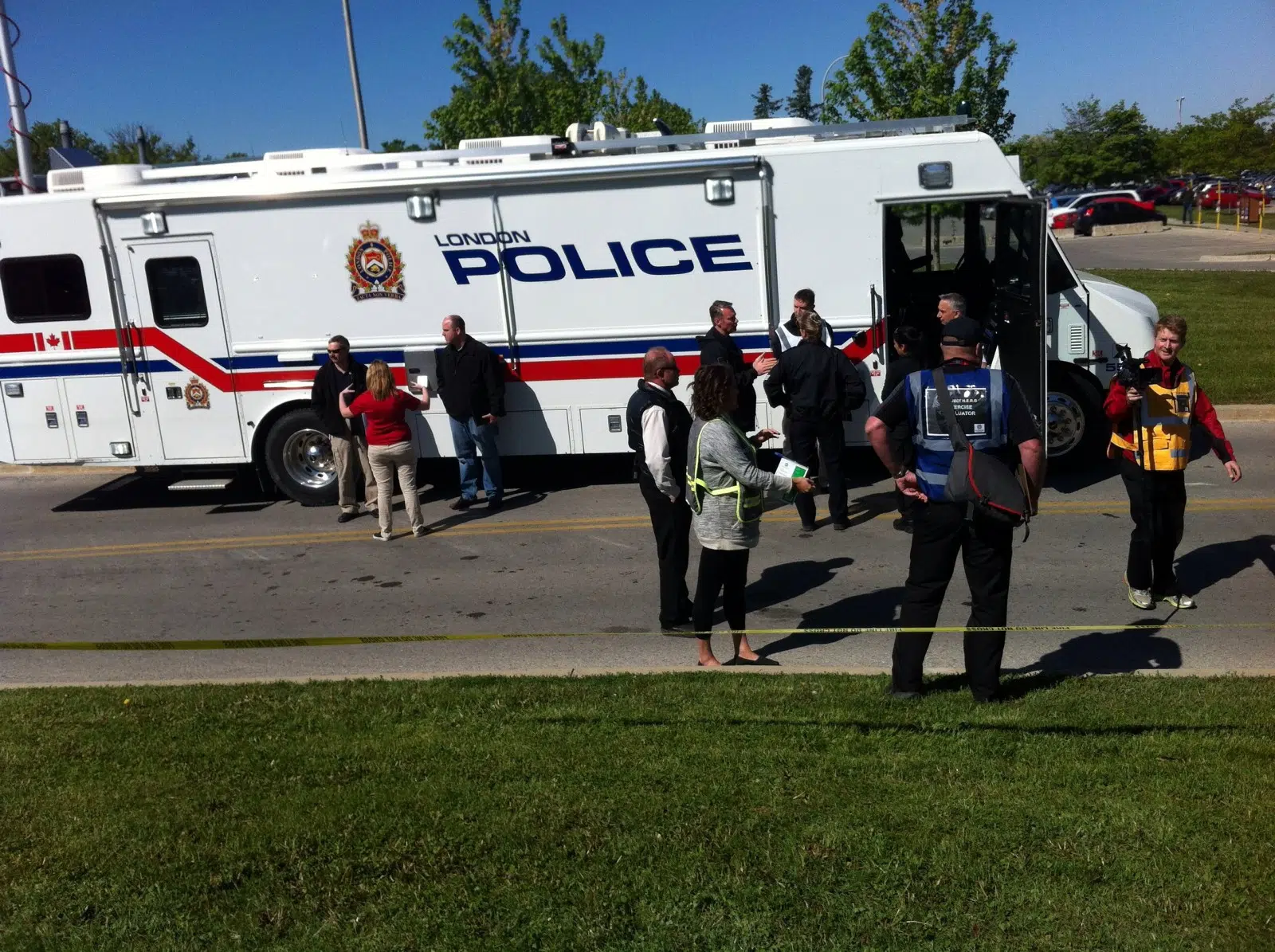 Ambulances, police cars, and firetrucks were nearby Peregrine Residence . Puddles of blood and vomit were leading the gym. Some people were looking sick, and all they could say were either cries for help or screams in pain. Paramedics were telling the media to stay back from the situation, and remain in their designated areas.
It sounds like a disaster, but it was part of Fanshawe's annual emergency exercise.
Students from a variety of programs, including but not limited to, Paramedic, Nursing, and Theater Arts, were simulating a disaster at the college. The event is done every year, to prepare students in emergency services programs for real life emergencies.
"If this were to actually happen, I think we'd be better prepared for it now because of it," said Nursing student Ryan Vankrookenberg. He added that patients were marked green, yellow, or red to determine the amount of care needed; Red was the most severe, with green being the least. "We just had to kind of prioritize, and with that prioritization kind of helped you calm down a bit, and helped calm your nerves, because you had to deal with it one at a time."
Paramedic student Mike Swing also agrees that experience was very valuable."A large scale, mass casualty incident like this, with a lot of patients, is very hectic at times, so I think this effectively demonstrated that." He adds that he learned how to work when there are very limited resources available. "You just kind of rely on other people that are there, ask questions, and just do the best you can. It's not always a right or wrong answer, you just don't always have all the resources that you can."
Staff and students who participated in the event received a free lunch, with the participants in a much calmer atmosphere than they were in a few hours prior.