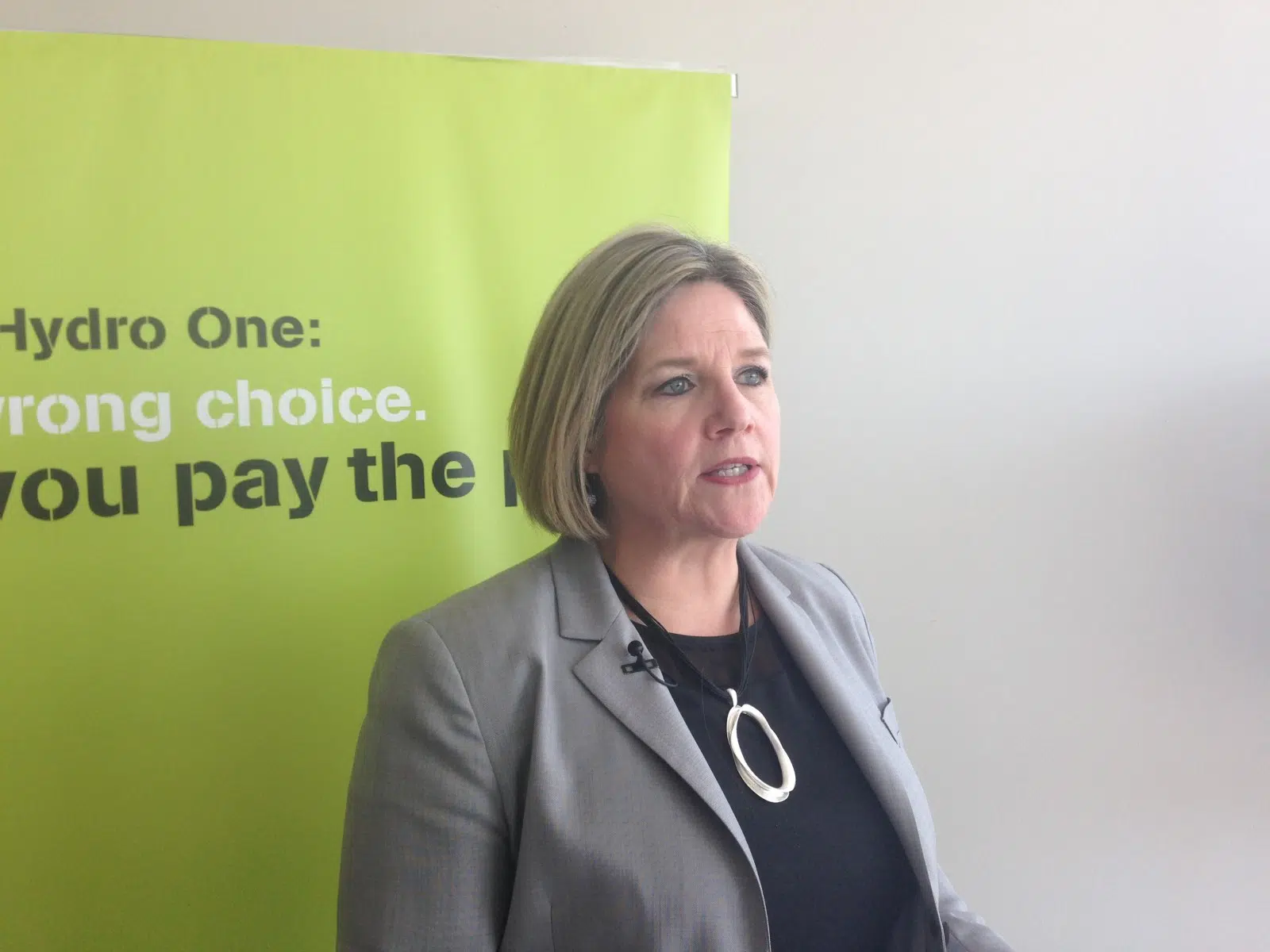 Ontario NDP Leader Andrea Horwath took part in a town hall meeting with local New Democrat Members of Provincial Parliament Teresa Armstrong and Peggy Sattler. This town hall meeting was about the Liberal Government's proposal to privatize Hydro One.
Premier Kathleen Wynne announced the partial sell-off of the government's shares earlier this year, which will see up to 60% of the Crown Corporation sold to private companies. They say the biggest share a stakeholder could have is 10%.
Hundreds of residents packed a room at Goodwill Industries to hear what she had to say.
Horwath says this plan impacts everyone.
"It's another variable that will negatively impact their economy and the ability of local folks to have a decent job. We also know that London suffered from the recent economic downturn. We know that there are a lot of seniors and people who are on fixed incomes. We know that a lot of people are having a hard time paying their bills."
Horwath says the Liberals are not listening.
"They're shutting down people's voices in a very dictatorial way. They don't have a mandate from the people to do this. The impacts will not be just felt today, it will be felt in future generations. The children and the grandchildren of the people in London today will feel it."
Wynne says they expect to make $9-billion off the sale. They say the money will help fund projects and pay off debt.
Horwath believes this is not the answer to how projects should be funded and how debt should be paid off.
"That revenue goes to things like health care, education and infrastructure. It's the everyday services. As we lose the ability to pay for those public services, the quality of them will erode."
She points out this wasn't mentioned in the provincial election campaign last year. She says a way to slow down the privatization of Hydro One could be through the Federal Election coming up in the fall.
"Anything that threatens their power, electoral success will have an impact on them. All I'm saying to the residents that the election is coming up. I think it could be important to let the Liberal candidates know that people in Ontario are not happy with the Liberal Party at all."
The common issues brought up by residents during the town hall meeting were the oversight of Hydro One, how rates would change and the type of method they would use to generate the power.