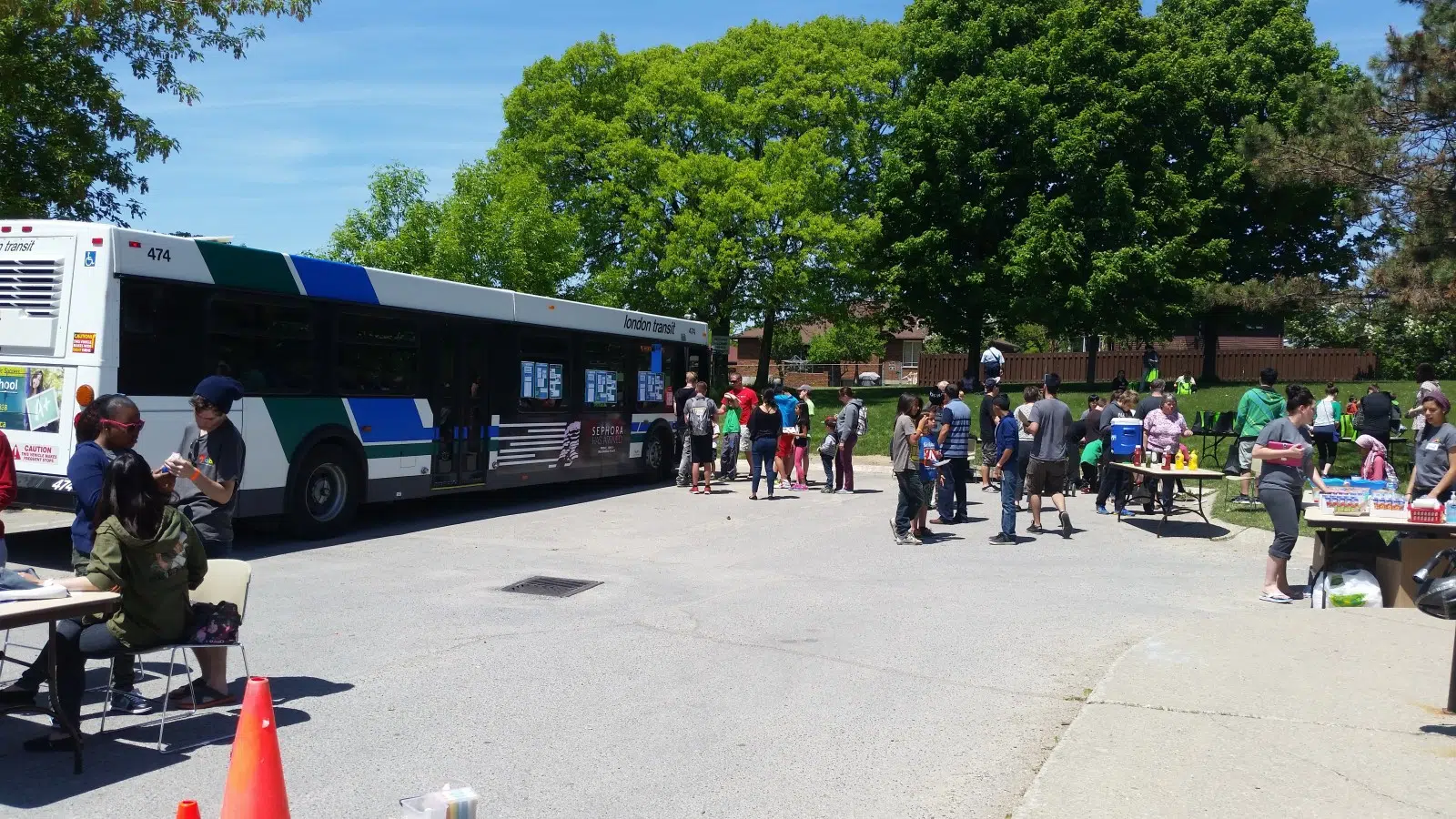 The Youth Organizing Leadership Opportunities (a.k.a YOLO) came out to help teach the hidden art of taking the bus.
Located at Beacock Library, they were aimed at teaching kids how to know what routes to take, knowing where their stop is, how to exit properly and even knowing when its appropriate to give up their seats to people who may need it more than them.
The group is made up of over 13 students from all over London. One volunteer is Curtis Hiscox who joined as a way to help the community.  "We want to put action in our community and have a voice."
Founder of YOLO is Calvin Thomson, who was apart of another group called "The Best Group Ever". He says the idea was to get even more involved with the community. "We continue to make events and impact the city."
LTC was very generous donating a bus for their 3 hour event, where many young and old came out to take a tour through the bus. Also given out who bus tickets and a bus map to everyone who came out.
Hiscox added getting the bus was easy, driving it into the parking lot full of cars was the true difficult part.