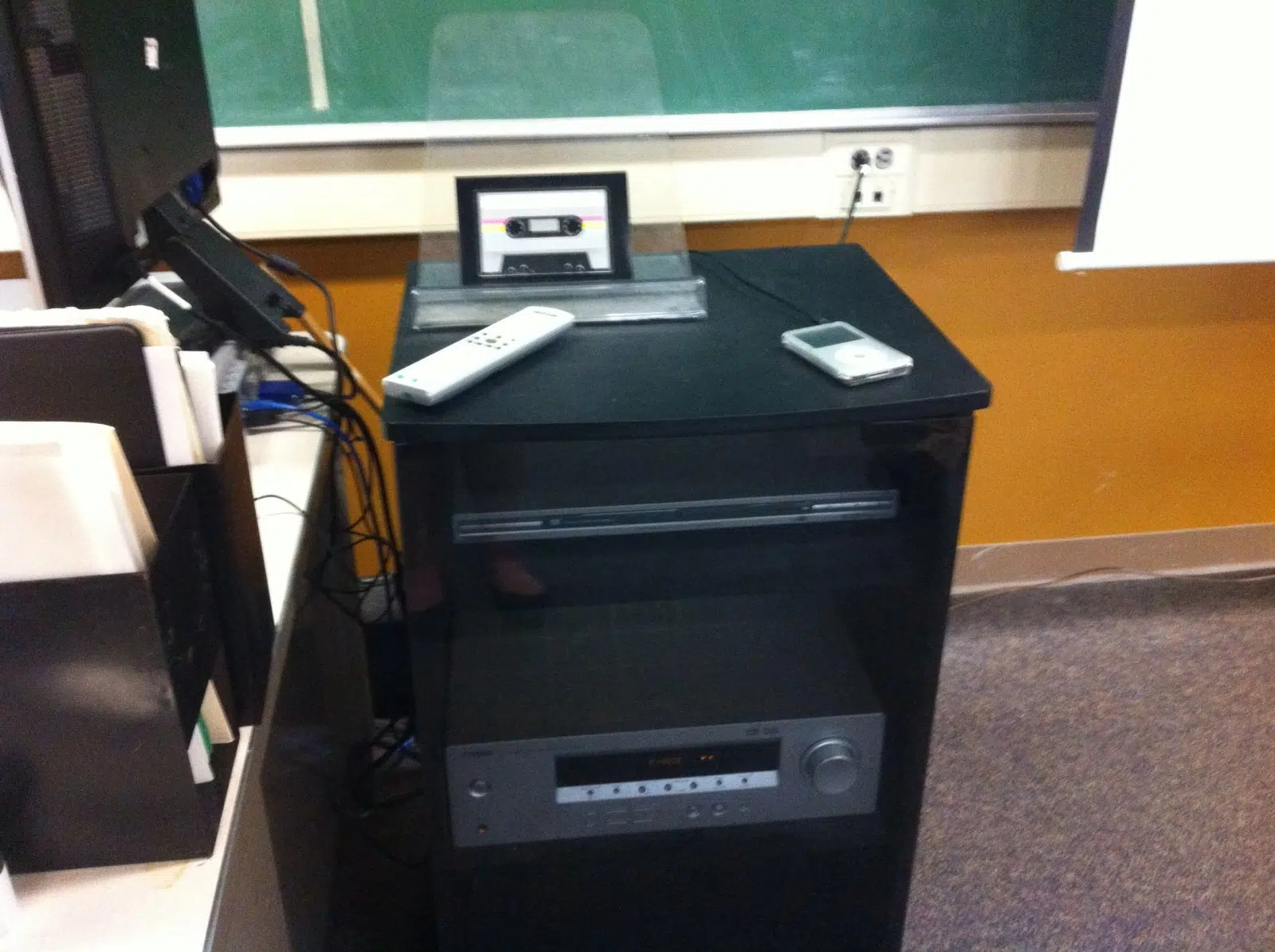 H.B. Beal Secondary is known for its talent. From the art show to an annual year end album, there are lots of creative students. 30 of these students got to produce one song, "One Thousand Lines" together in their grade 12 music production class. The album, "Rewind 2015", is being offered for free for the first time.
In the past, the end of the year compilations were fundraisers for Beal's music program, selling about 50 copies. Teacher Andrew Parr was very impressed with the student's work this year, and decided to try something new with the project.
"It gives them an outlet something they're already very passionate about," he says of the courses, "It gives them an opportunity they might not otherwise have, and with the album now, my main goal is to give them exposure."
"Rewind 2015", which can be found on Parr's website, has had at 1,000 listens. He says that people are impressed that a group of teenagers produced the songs. The music production classes are well received by the students, with sections filling up and leading to a wait list.
"It's very flattering, I love my job," Parr says, "I don't think I could ever leave Beal because they have just incredible students, incredible staff, that support a course like this."
Student Lliam Buckley and Jack Phoenix, members of the band Funkle George, were two of the producers for "One Thousand Lines". 10 hours were given to produce a five minute song.
"We were getting the instruments done before we had even known what the vocals or the lyrics were going to be, so it was a really cool thing to see because it sort of just evolved into this big song" Buckley says. The student also enjoys how the course combines two of his passions: computers and music.
Phoenix also enjoyed the project, adding that most like it have about five people involved. "There's 30 hands putting their work in, and it kind of made the process really easy [because] everyone's doing their part." He also felt it was a good opportunity for students, "You have leadership opportunities and you have musical talent based opportunities, so I think it's lovely that Mr. Parr's been able to mix the two."
Grade 12 student Johnathan Lima took the Grade 11 course, and plans to take the next level in the upcoming year.  He enjoys performing a variety of music, from rock to jazz. "If you ask my friends, we all love to do it; it's our dream."
Willem Cowan, also part of Funkle George, plans to take a victory lap at Beal, and says he always grew up with music. "I find it kind of easy to express myself through music, and it's the one thing that I've always been passionate about."