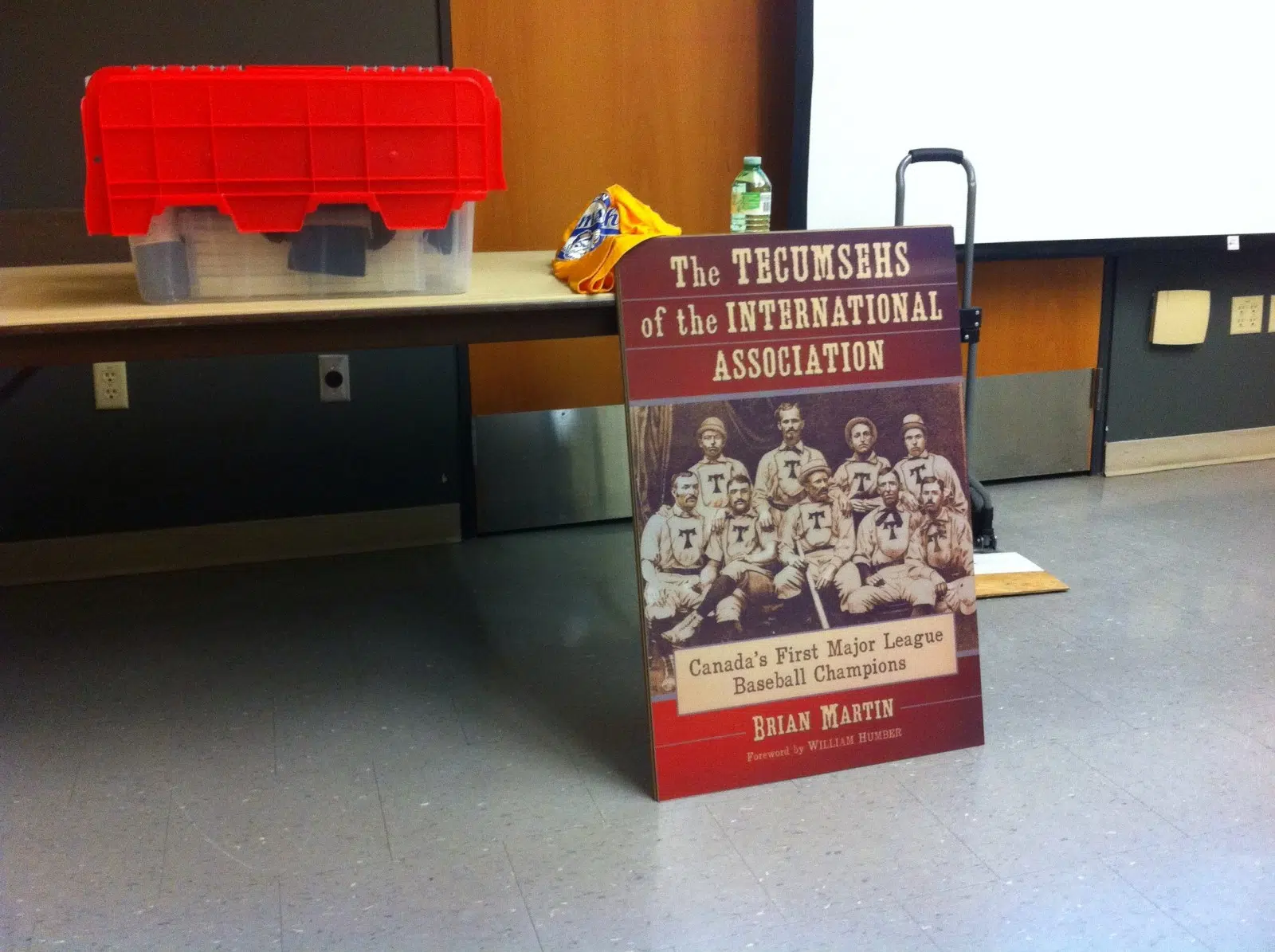 When London first picked up baseball, they had a rivalry with Guelph. At least 10,000 people would show up to the games featuring the London Tecumsehs and the Guelph Maple Leafs. However, you don't see as many people fill up Labatt Memorial Park these days when the London Majors play.
"People are more into what they're into on their own, and people don't seem to gather," says author and former London Free Press reporter Brian "Chip" Martin, "Now, young people might gather for rock concerts and that sort of thing, and older people might get together for the theater or the orchestra or something like that, but there's more things that we can do."
Martin thinks there would be higher attendance once London learns about the history behind it. As an author of Baseball Creation Myth and The Tecumsehs of The International Association, he wants to educate Canada about the origins and history of baseball. The author spoke at the London Public Library Central location about the London Tecumsehs, the first Major League Baseball Champions in Canada. He says that baseball came to Canada before hockey, and started in Beachville, Ontario.
"I think in Canada, we fail to appreciate the fact that we are in the ground floor of baseball history. It's not an American game, it's a North American game," he says, adding that there is a lot of baseball in Southwestern Ontario communities. "You can go through all these small towns like Bright, Glanworth, or Poplar Hill or some of these places, and they may be too small for an arena, or they don't have an arena, but just about every one of these small communities in rural Southwestern Ontario has a ball diamond, and there's a long history of people gathering at ball diamonds in our short Canadian summers, playing games against rival communities, having fun, bonding as a community, and baseball is much of part of our history as the Americans.
How often do you go to baseball games in London?
Poll closed: May. 27, 2015 @ 6:30 PM