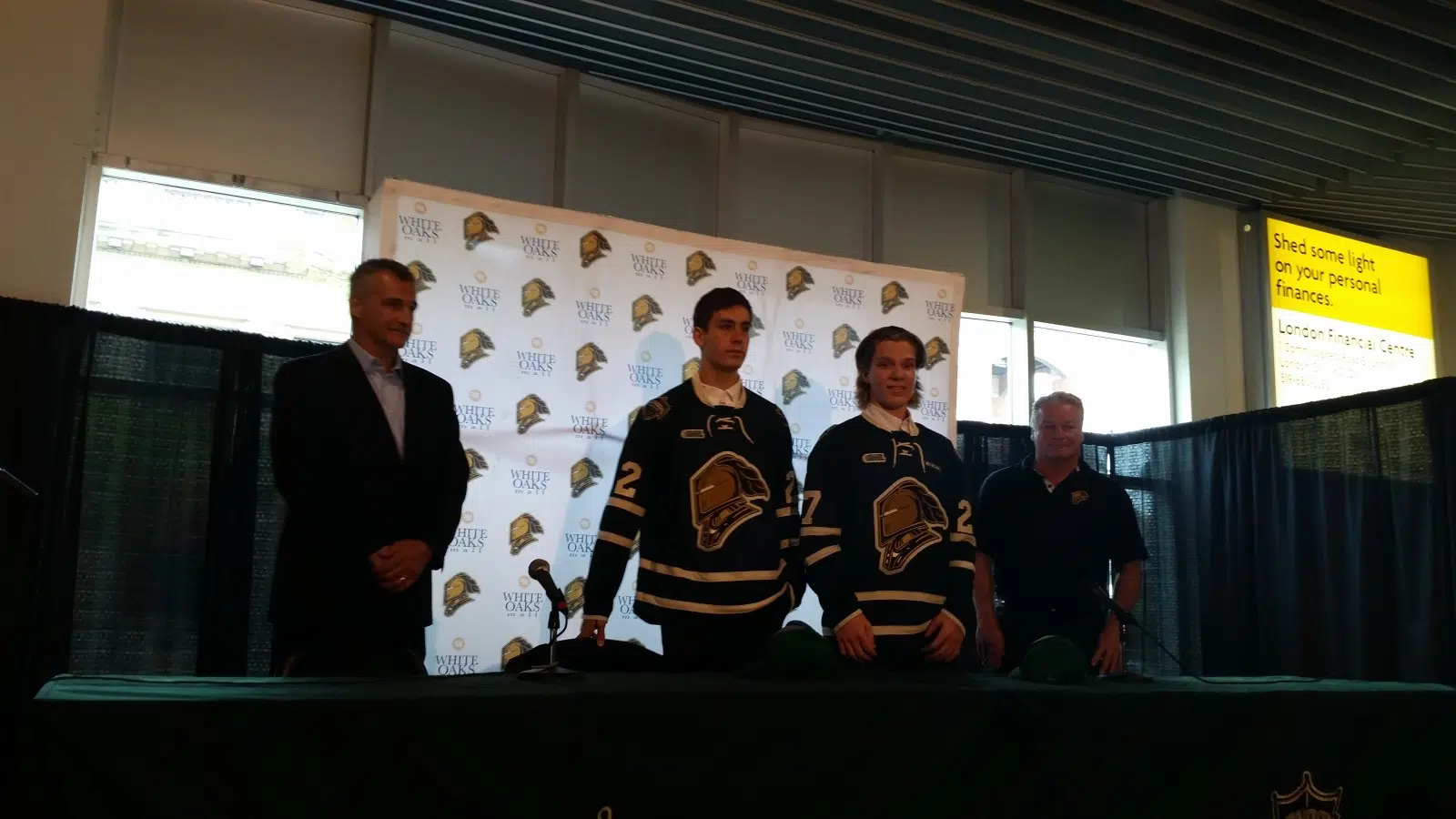 The Knights have had a busy couple of weeks to say the least.
They have just gotten two commitments from their top two draft picks in the 2015 OHL draft, defenseman Evan Bouchard and play making forward Robbie Thomas.
Getting both players were a big must for the Knights. Bouchard a offensive defenseman who played in Oakville. Standing at 6'1″ and still growing. Thomas a smaller forward st 5'9″ but has great offesnive skills which were on display for the York Simcoe Express Midget AAA.
The Knights saw great development from rookie Victor Mete, another young defenseman many believe could be Bouchard's partner. If given the chance he says playing with someone like Victor would be an amazing experience.
"I saw him play in the playoffs against Erie and thought he was a great player."
The pressure of playing for the Knights can be at times amplified compared to other OHL teams. Playing in front of a consistent crowd around 9,000 and the expectations are always win or go home. Thomas says its tough but he won't put a negative spin on it.
"You try and use it positively and really use to push your self and become better." 
Just a couple of weeks earlier they Knights signed Matthew Tkachuk, son of former NHLer Keith Tkachuk.
Two more players are a big possibility still to come. There last first round pick Max Jones and there second round pick behind Mitchell Marner two years ago, Zach Werenski.