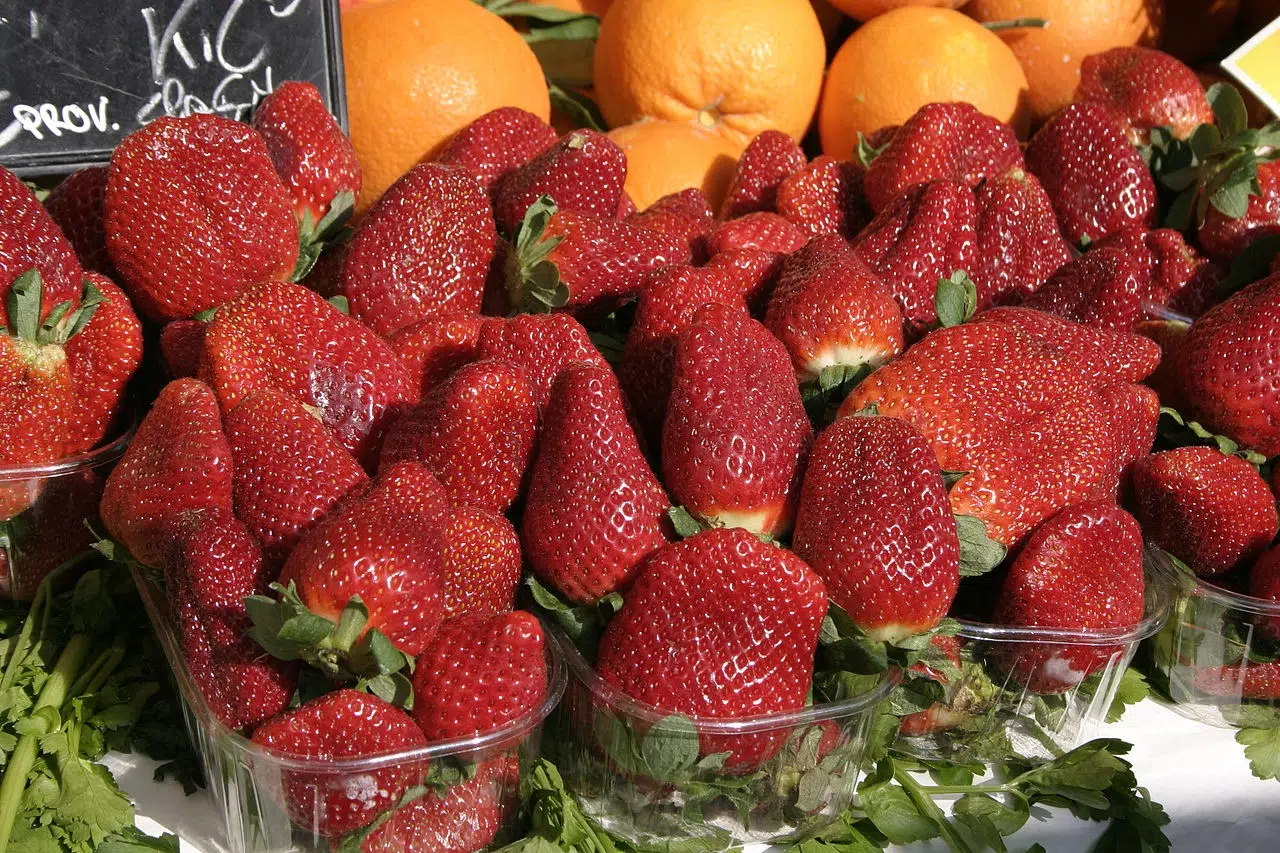 Tis the season for fresh produce!
Plenty of fruits and vegetables are at their best during the summer. Growing Chefs' Executive Director, Andrew Fleet, explains that using local food is a priority for chefs. "The way that chefs often look at food is the more fresh your ingredients are that you're using to cook your food, the chances are your food is going to taste better, and the better quality ingredients you are going to use, the better your food is going to be," he says, "Quite often, it's what's local and what's in season that is the best quality." He adds that the best chefs are the ones who use local ingredients, based on his experience in the hospitality industry.
Fleet says that research has shown the more you know about your food, the more likely you will want to shop locally. He says the key is to know when is the best time of year to buy local food. "If you're going to the market in the middle of September, and if you're asking for asparagus, one if you can find it there, it's not going to be cheap."
Growing Chefs encourages children to make informed choices about what they are eating. They also do nutrition education at elementary schools, and will incorporate many subjects when teaching kids how to cook. "If we're going to teach you to make a salad dressing, we're going to do a little lesson on fractions. If we're going to teach you how to make a stirfry, we're going to do a little lesson on science and combining the different liquids in a hot pan."
Strawberry season is a special time of year for Fleet's family. "Our whole family gets involved, and we freeze our strawberries," he says, adding that Growing Chefs teaches children how to preserve their food so they can enjoy it all year. He recommends visiting Heeman's or Millar Berry Farms during this season, because strawberries are cheaper during this time of year. Foodland Ontario is celebrating local food week until June 7.
Photo courtesy of Nino Barbieri on Wikimedia Commons