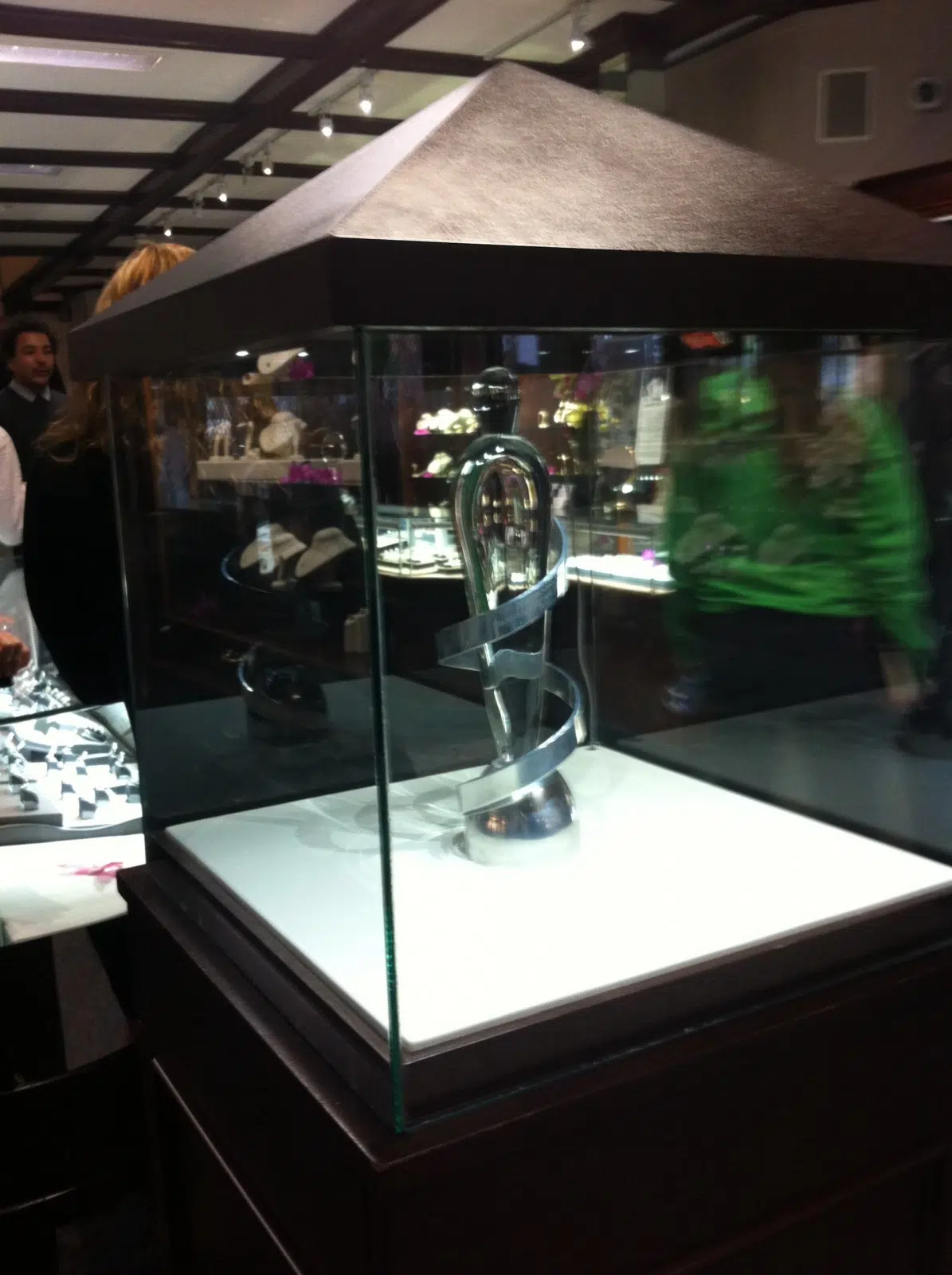 "Emotional is an understatement" said Nash Jewellers owner Colin Nash at the longtime downtown location, "the new plans for this building and ownership is exactly what downtown needs." London Music Hall owner Mike Manuel has bought the building, and will turn it into a music hub, currently known as London Music Division. The incubator will feature both performances and workshops for musicians. Nash Jewellers, on Dundas Street for 97 years, will relocate to 574 Oxford Street West.
"It's a beautiful downtown, there's a lot of hope, there's a lot of optimism towards it, but for a high-end retailer, we find were on a bit of an island of our own," Nash said of rellocating, "for people to come down here and find parking, it takes a lot of effort." He said the family owned business also saw the difficulty to stay in downtown London with Novacks and Kingsmill's closing. He could see an entertainment spot in Downtown London's future, with street life, cafes, and continuing education.
Mayor Matt Brown can see musicians of all kinds perform at the new venue, along with outdoor concerts. He said the change is part of the downtown plan, which will focus on music, continuing education, and more people moving to the heart of the city. "We need to be a city that is accessible for anyone from eight years old to 108 years old. I see our downtown as transitioning to be an extremely exciting and vibrant place."
When walking into Nash Jewellers, it's clear that the family recognizes London's history with music, with cases filled with music memorabilia including a Juno award. Texas King's Jordan MacDonald, Luke Rose of Ivory Hours, and folk singer Jojo Worthington performed on the staircase inside the building. "I want to be able to walk the street comfortably, safely, visit cafes, sit outside, have a beer and watching people go by," Nash said, "That's the downtown I think people are missing, and that's the downtown people want."
Would you like to see more music venues in London?
Poll closed: Jun. 12, 2015 @ 2:35 PM