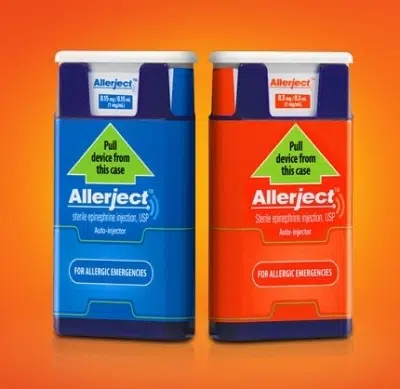 Thousands of Canadian children might be affected by the epi-pens.
Health Canada is recalling over 3-thousand Allerject epinephrine auto-injectors due to a manufacturing defect.
The defect may made the product ineffective  at delivering medication in an emergency.
Health Canada is making the call because of the health risk the product may causes.
The product is used in children weighing between 15 to 30 kilograms as an emergency treatment of anaphylaxis.
Parents of children using this product can check the lot number and return any affected product to their pharmacy for replacement.
The lot numbers are 2857508, 2857505 and DIN 02382059.