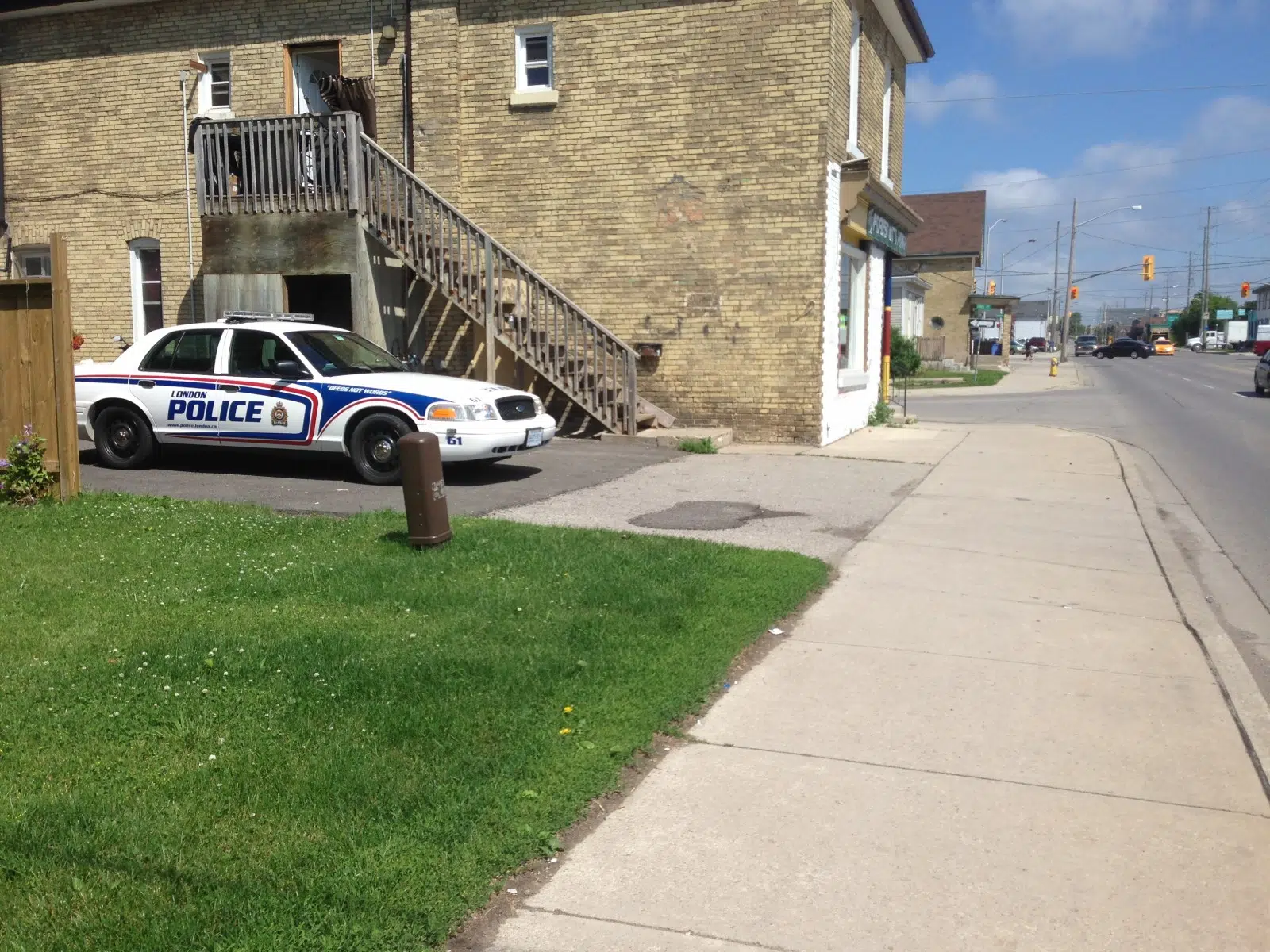 London Police are investigating the death of a man on Adelaide Street North, just south of Hamilton Road.
Police were called to 169 Adelaide Street North in relation to an ambulance call.
Police found a 49 year-old male outside the dwelling in medical distress.
The male was transported to hospital where he was pronounced dead about an hour after the 911 call.
Police have arrested a 29 year-old man at the scene and remains in custody. This individual and the deceased were known to each other.
Major Crime Section members have carriage of the investigation and are working with the Coroner to determine the circumstances that led to the death.
London Police remain at the scene.
Anyone with information in relation to this incident is asked to call the London Police Service at (519) 661-5670 or Crime Stoppers at 1-800-222-TIPS (8477).