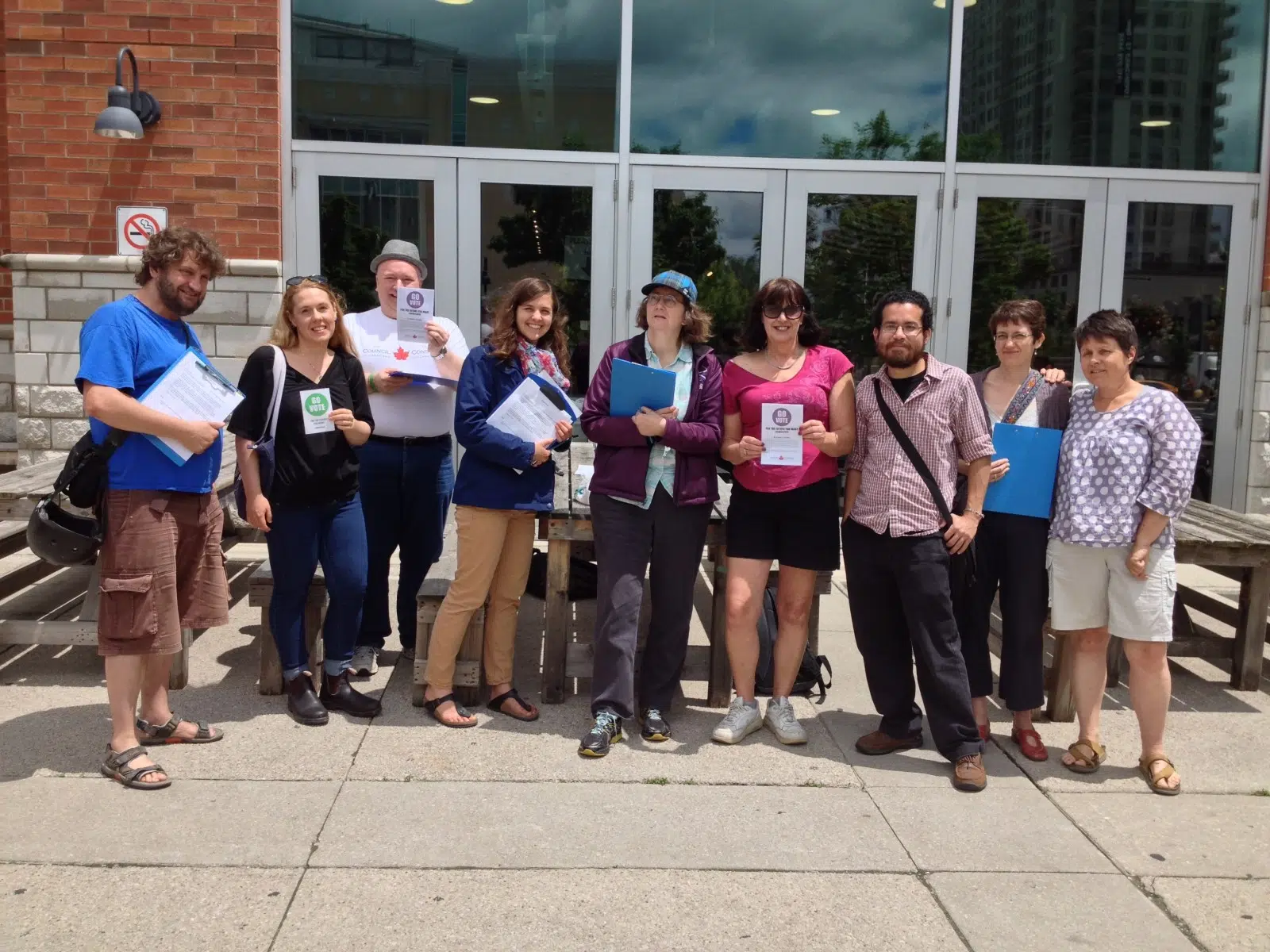 London could be one of the key ridings that decides the fate of the upcoming federal election.
Youth vote campaigner, Brigette DePape, and her team visited London during their 10 city tour to empower youth to vote.
DePape does not turn a blind eye to conflicts in Canada.
"We have seen cuts to social services we value like health care, impacting some of the most marginalized communities such as refugees. We have also seen complete disregard for youth issues. Youth unemployment is extremely high."
Two thirds of Canadian youth did not vote in the last federal election; however, with the power of social media, DePape thinks that could change this all.
"As young people, I think we have this feeling of injustice…that things are not going well. We are also being totally neglected by this government. If we are able to mobilize our generation…we can see that change."
The Council of Canadians London chapter hopes that the two million non-voters pledge to vote this upcoming fall.
Canadian youth ranging from 18-35 may have a fear of appearing opinionated. DePape says she used to repress her voice in previous years due to fear of judgement.
"[I felt] powerless. [Felt] afraid because I tend to be a bit more of a passive person. It is not always easy for me to stand up for things I believe in."
She has hope that today's youth do not fear anything with the copious amounts of online revolutions .