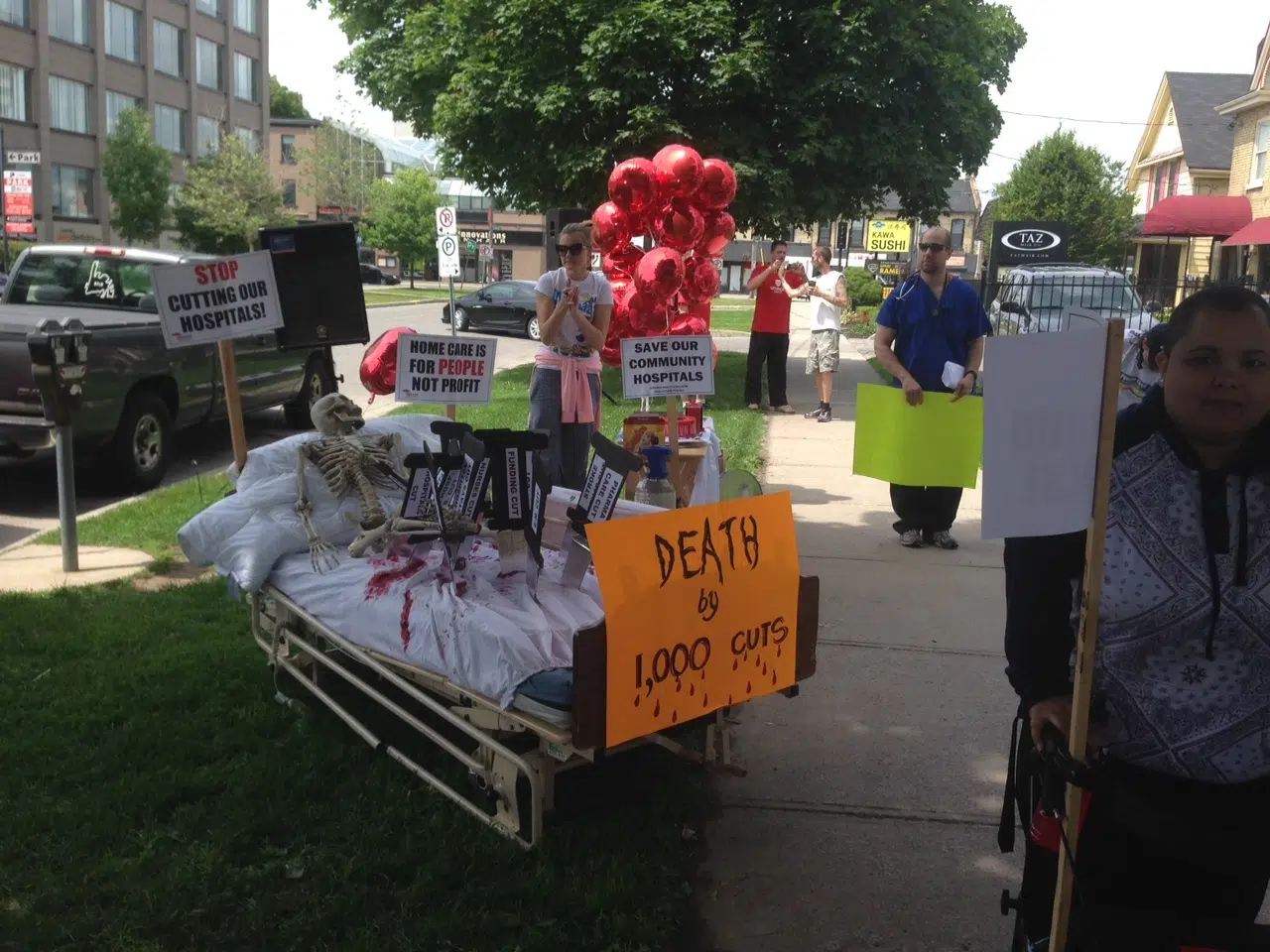 Dozens of people, including health care workers, gathered outside MPP Deb Matthews' office to protest health care cuts in London and across the region.
Many say that the cuts are becoming alarming for the kind of quality of care that will be available for patients.
Executive Director of the Ontario Health Coalition, Natalie Mehra, says that the government is gutting and threatening the system.
"We've cut more bed than anywhere in Canada and we have the least amount of nursing out of Canada. The evidence is there is a lot of room just to reach the average of other provinces just in terms of funding."
She says a lot smaller areas in southwestern Ontario are feeling it hard.
"The rural and smaller hospitals have seen a lot of their resources gutted."
Many people in the audience noted that some of their family or even themselves had to drive up 70 km to get the hospital where the resources they or their loved one needed.
Mehra says that the cuts can be reversed and that the 'little people' can make a difference.
"We have saved tons of services by speaking out. Just in the last few weeks, we saved the birth unit in Leamington and we saved services in Windsor from being cut. We also won the reopening of 60 beds in Windsor. These are important things that we only achieved by only 'regular people' speaking out and saving the cuts."
Mehra says everyone should take the cuts seriously as it could one day impact them.