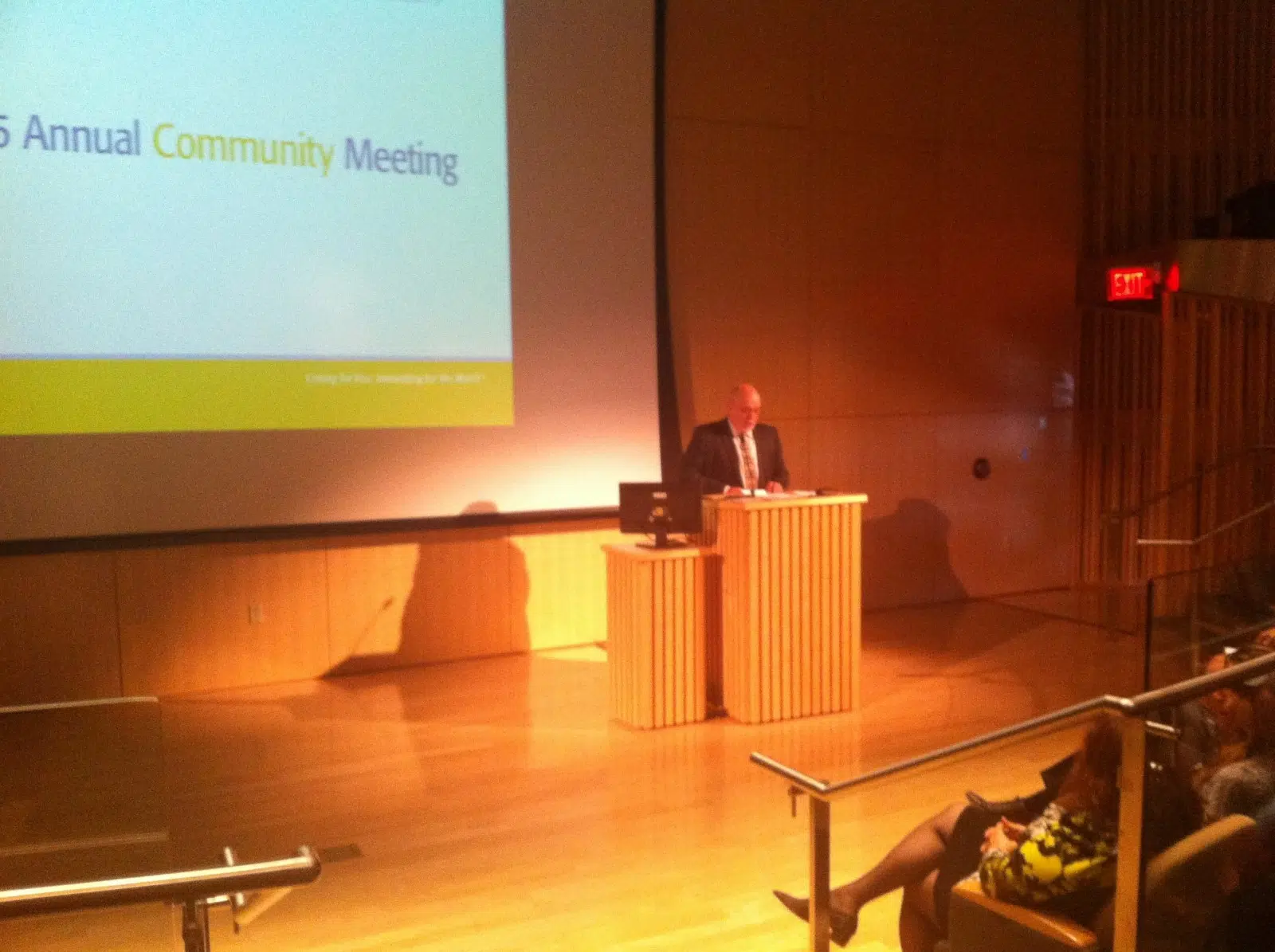 Although there is increasing mental health awareness, Chair of the London Health Sciences Centre Medical Advisory Committee, Mark McLeod, said there needs to be more funding towards it.
"Part of that is just an increase in social awareness of mental health intervention for patients with mental health issues, he said,  "[People] have been given an opportunity to talk about mental health issues. The volume of mental health issues presenting themselves to the health care is growing steadily, as our other needs at the same time."
The LHSC reflected on the challenges and accomplishments they faced during the past year, during their Annual Community Meeting. McLeod, an orthopedic surgeon at Victoria Hospital, said that he has learned the amount of care the invisible patient needs. He explained the invisible patients, such as those on the surgery wait lists, are unable to receive the required health care because of a lack of resources. "We live in an environment where we do have a finite bound to the resources that we can use to deliver health care. It means we need to make sure we're using those resources as wisely and as effectively as we can."
In 2014, the LHSC cut $37.2 million in funding. Earlier, they announced they had to cut $26 million-the equivalent of 97 jobs-from their budget. Although McLeod said the LHSC won't see budget cuts in the near future, he recognized the patients in every health care facility face a variety of complex issues, because of an aging population. He added that the health care system is aiming to get more in touch with the community.
Outgoing President and CEO of the LHSC, Murray Glendining, said it's important for them to inform their patients about what is going on in their facilities, because the health care system is facing significant changes.He said if they were to face budget cuts, they will have to work together and look ahead.
"The future is not about doing things the same way we have in the past, the future is about doing things differently," he said,  "Fundamentally, rethinking the way we do everything, and wherever possible, finding more efficient ways so that hopefully we can minimize the impact of any future cuts on the level of services we provide here."
The LHSC plans to achieve 95% average occupancy during the 2015/2016 year, while still ensuring patients are getting the best care safely.