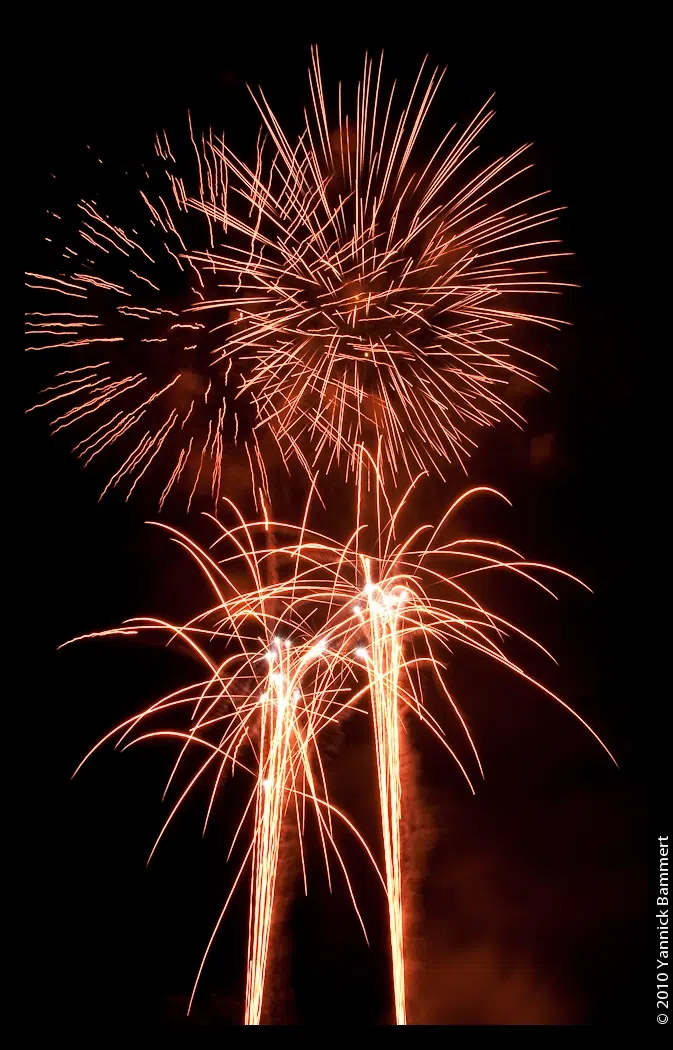 Canada Day is around the corner which means one thing…. fireworks galore.
The London night sky will be filled with many colors and patterns all across the forest city. Canada Day is one of two holidays in which the public can buy their own fireworks, the other Victoria Day.
Now safety with fireworks is a big concern. There are stories of people being too close when they go off, to others who think that they are just toys.
Ward 7 Councilor, Josh Morgan wants to remind everyone to think about the dangers for yourself and your surroundings.
"They are explosive and if you doing that in your neighborhoods you need to be very cautious and careful. I know that are fire department always encourages people to take in the public displays".
When looking at both Victoria and Canada Day, the city is more flexible towards fireworks on Canada Days says Morgan.
"It does often fall in the middle of the week so its a little unpredictable where it will land which I think is why there is flexibility in the bylaw to have it on the Saturday before or the Saturday after".
Victoria Day has just the set Monday, rain or shine.
As for the
bylaws
, no one under 18 can buy fireworks and after 11pm no more fireworks are permitted.
Places that are having fireworks in London and Grand Bend:
Grand Bend Main Beach
Harris Park
South London Neighborhood Resource Center (1119 Jalna Boulevard)
Byron Sports Complex
Argyle Arena