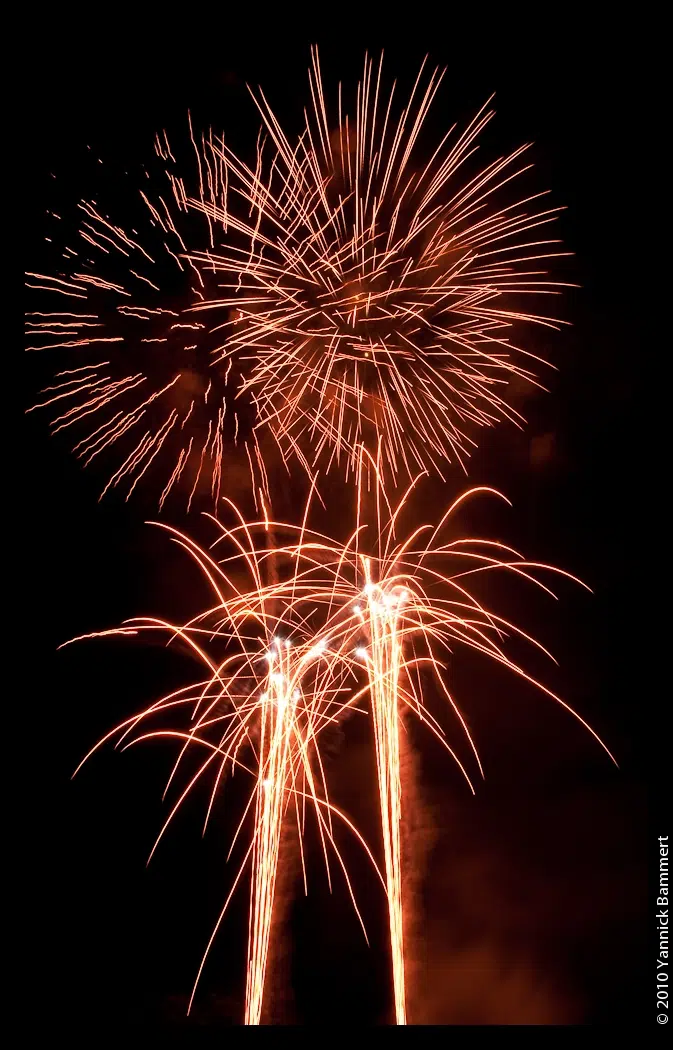 People are planning firework shows for Canada Day and the Fourth of July. However, not everyone is celebrating during these displays. The American SPCA said the most missing dog cases happen on the Fourth of July. London Humane Society Executive Director, Judy Foster, thought it would be about the same for Canada Day.
"Last year, there were several families that appealed to us because their dog had gotten away during fireworks," she said, "We're just trying to help people identify that this is a time of year you really have to be careful and take steps to make sure your dog stays safe. The last thing we want is for a dog to get out and suffer an injury, and a preventable injury at that because it got out."
Foster suggested to give your dog exercise in the early evening, so your dog is well rested before the firework show begins. She also recommended to close your windows and doors, to block out some of the sound, and avoid bringing your dog to firework displays in the first place.
"If the dog starts reacting with high anxiety, [it's important] that you don't respond in a similar fashion, because then the dog is going to react to that. The dog is going to respond to your anxiety. Be careful not to coddle the dog too much, because the dog could interpret that they've done something wrong."
Suzy Warmuth, who works at Global Pet Foods, said her dog isn't afraid of thunderstorms, although she's afraid of lightning. However, she grew up with a dog that was terrified of loud noises from hot air balloons to fireworks to loud music at parties. Her store carries items to decrease your pet's stress during storms, such as thundershirts; they are a tight-fitting vest that helps your dog or cat relax.
Warmuth suggested to prepare your dogs in advance for thunderstorms, by checking the weather and taking them to the bathroom outside on a leash to prevent accidents inside. She added to make sure the pet is used to the thundershirt, wearing it while playing fetch or cuddling, so it associates it with positive events and isn't afraid during storms.
She felt that the impact of thunderstorms and/or fireworks depends on the dog. "Some are just affected a little bit, and there are some cats that can be affected," she said, "They tend to just hide, so it's harder for us to see that, whereas dogs want to be shaking and next to you and 'oh my gosh, help me mommy!' So know your dog, and if it's something that is so terrifying for them, even dealing with a trainer so you know what's best for your own dog."
Photo courtesy of Yannick Bammert, found on Wikimedia Commons via Creative Commons