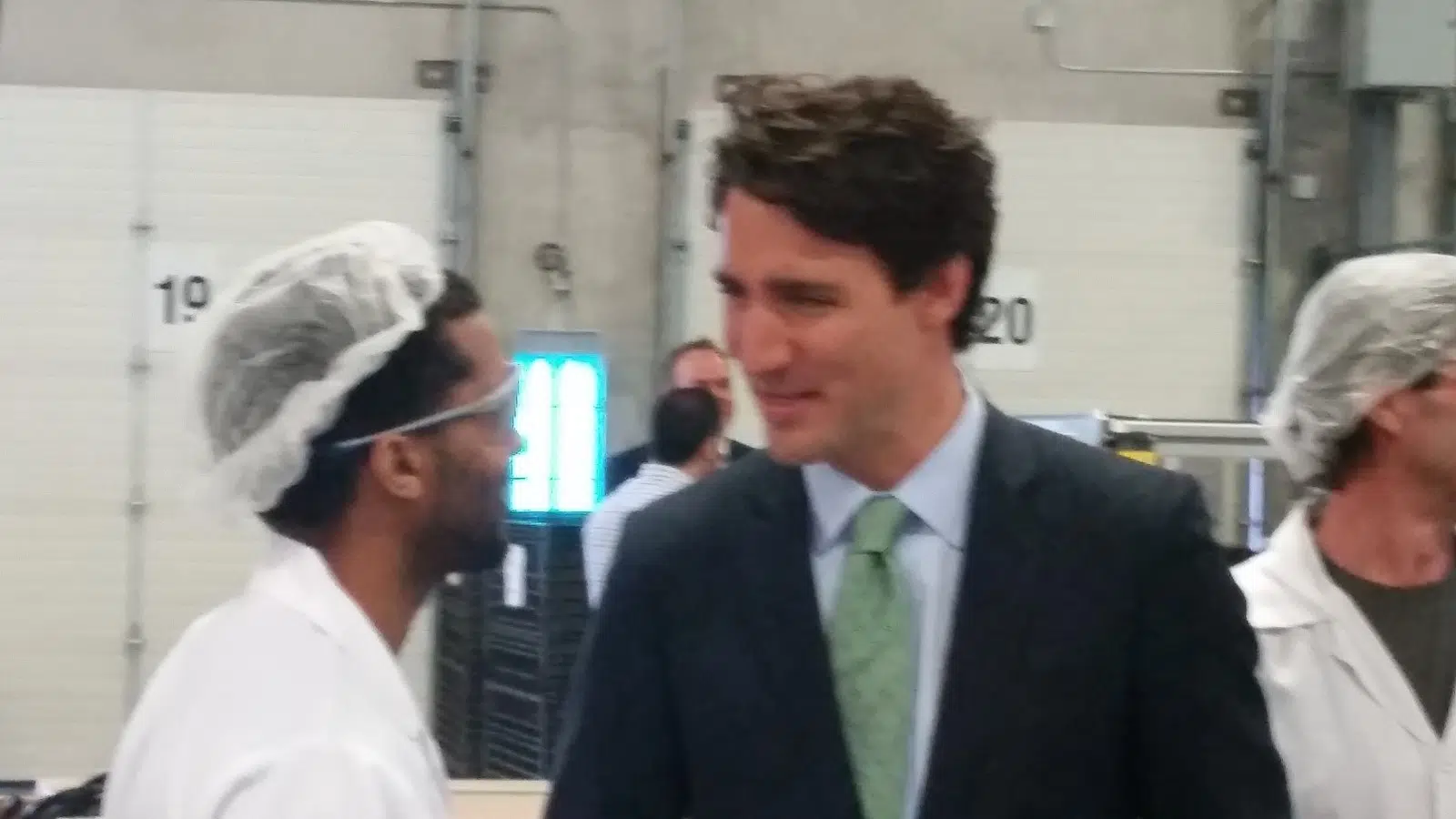 Liberal Leader Justin Trudeau was in London making a couple quick stops.
First he took at tour of Canadian Solar before addressing the media about their new "Clean Energy Reform". One part of the plan will be to put 100 million more towards clean technology producers.
This plan is branching off the Liberals Environment and Economy plan which was introduced in Vancouver earlier thsi week.
Along with creating clean jobs, growing the economy and protecting the environment Trudeau says the plan will give our children and grandchildren a better environmentally friendly country.
"A Country even more beautiful, sustainable and prosperous than the one we have right now. A liberal government would be a champion of clean energy and energy efficiency going around the world to promote kinds of technology being created right here in London".  
Trudeau wasn't shy when it came to talking about the Conservative Government. Saying that they have down a disservice to Local Canadian Businesses.
"Not caring about the environment, by not stepping up on our opportunities toward the world around climate change this government has given us a black eye on the world stage that means it becomes harder to sell the extraordinary brand that we have and support our home grown industries".
Other ket speaking points included manufacturing jobs in Southwestern Ontario and creating what he calls a child benefit package to those who need it. Priorities of his and the Liberals if he becomes Prime Minister this October.