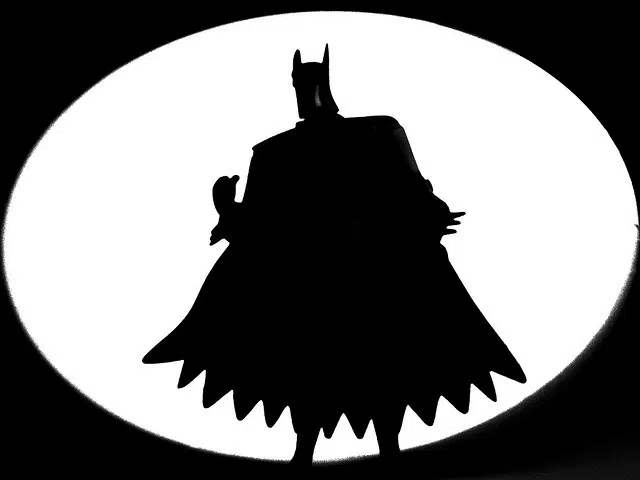 The early days of Batman, portrayed by Adam West on the small screen, are long gone. "Batman: Arkham Knight" is the first M-rated game for the franchise. Braham Wiseman, owner of Heroes Comics, however, said the release likely won't get an outcry.
"The comic books, ever since the 80s' have been roughly PG-13 anyway," he said, "I think if you look at the Christopher Nolan movies, they're an M-rating essentially. They were PG, they weren't R-rated, but they're not something you want to show a four-year old."
He added that Batman is the type of character that grows up with the audience, from the first film and TV series kids of all ages l0ved, to the "Dark Knight" trilogy enjoyed by an older audience.
Gord Mood, owner of L.A. Mood Comics and Games, added that "Arkham Knight" is part of a marketing campaign. "DC right now, and in terms of Batman, is trying to appeal to a younger adult audience, rather than the young teen audience," he explained, "When they do that, they have to try to figure out what's more appropriate content for that demographic." Mood added that Time-Warner, who owns Warner Bros. and DC, is known for video games. Disney, on the other hand, who owns Marvel, is trying to focus more on it's films, particularly "Guardians of the Galaxy", "Avengers" and "Ant Man".
Wiseman said that similarly to DC creating a more mature Batman, Disney owning Marvel is another way to expand to a wider audience. Specifically, for young boys and adults, "They had a lot for young children, with things like the Disney Princess Line. They had a lot for girls, but they were trying to get content and digital properties for boys."
Mood said "Batman: Arkham Knight" features voices from high-profile actors like John Noble, who is portraying Scarecrow. Noble will be one of many guests at Forest City Comic Con on October 18th.
Photo courtesy of Kevin Dooley on Flickr, found with a Creative Commons License