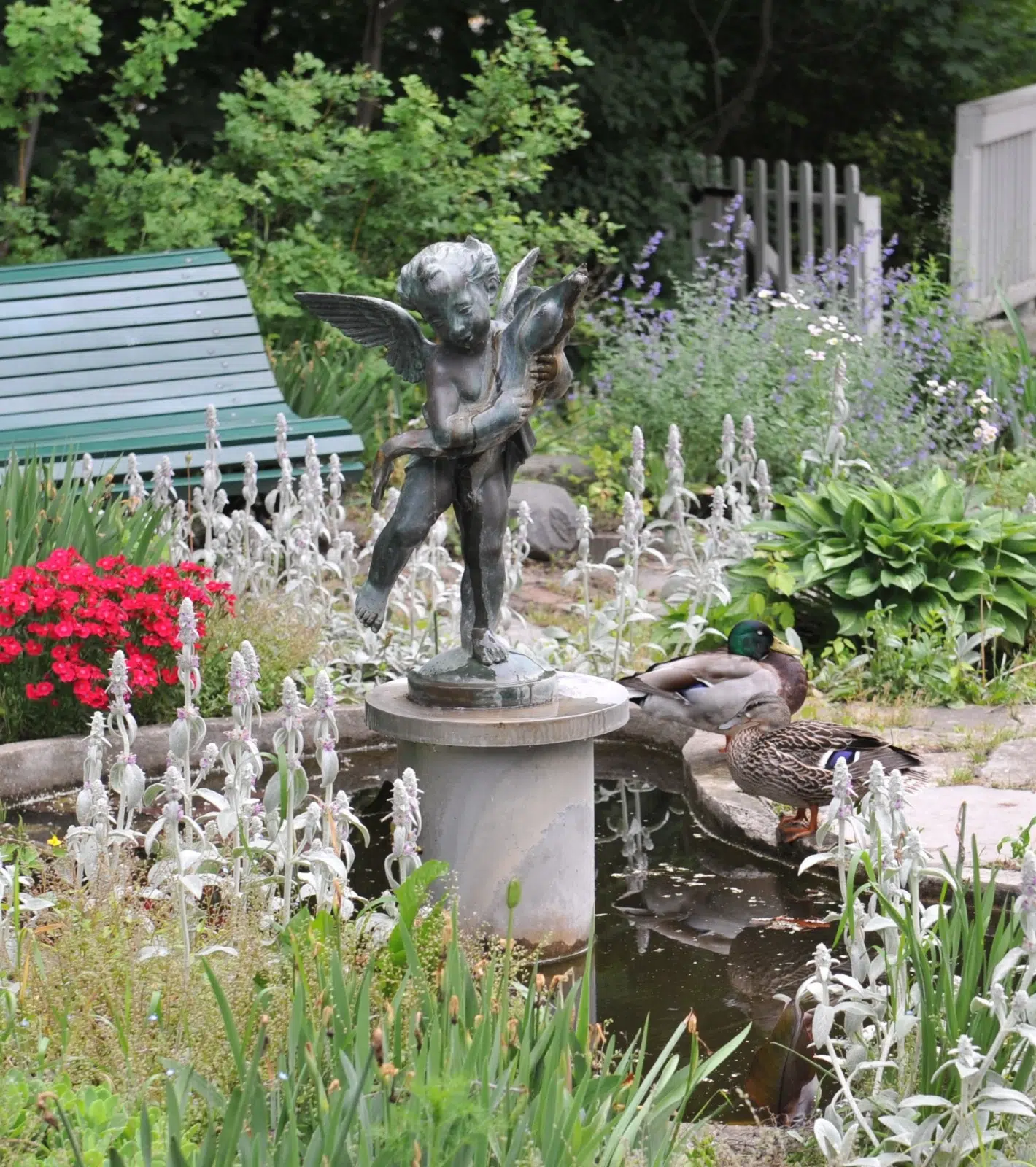 London Police and Eldon House are looking for your help to find a missing statue.
Maureen Spencer-Golovchenko, the Eldon House Board Chair, said staff arrived to do some gardening on June 29th. They had noticed the statue, a cherub holding a dolphin on a pedestal, had gone missing. She said the statue came from Italy, and was a gift from Lucy Little, to mark the building's construction by her great-grandfather John Harris in 1834.
This is not the first time the statue went missing. In 1985, engineering students took the statue as a prank, but returned it days later. Spencer Golenchenko and the rest of Eldon House are concerned that the theft was planned.
"It is someone who has taken great pains to prepare to steal this piece," she said, "it is very heavy, it was situated in a pedestal within a pond and someone would have had to have the means of accessing the pond, taking it, and carrying it away presumably by something with wheels."
Since their treasurer, Joe O'Neil connected the incident with the missing monuments in parks around London, they wonder if the stolen items are being sold as scrap metal.
"What we're hoping is that anyone who would be the recipient of anyone trying to sell those items, that the person they're trying to sell them to, would be a person of honour and say 'I'm not going to pay you for that, because you've obviously stolen it."
The statue is about 72 centimeters tall, and 42 centimeters wide. Anyone with information is asked to call London Police (519-661-8477) or Crime Stoppers (1-800-222-TIPS)
Photo courtesy of Maureen Spencer Golovchenko