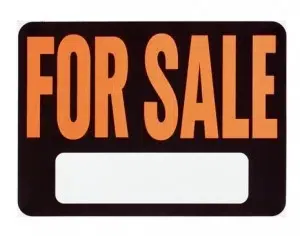 When comparing major cities across Canada, the Forest City could very well be the least expensive place to live.
The average price to live in Vancouver is just over $833,000. In Toronto, that number is just over $617,000. When looking at London and St. Thomas combined the average is just over $264,000. Almost three times less than Toronto and four times under Vancouver.
London does have some very expensive neighborhoods which could see hundred of thousand of dollars spent. But were looking at the average home price.
"We have white, white collar and we have blue, blue collar. We have a good of mix of those", says Ken Small realtor at Century 21. "Because of that, its keeping the market relatively inexpensive for people".
June itself was a great month for home buyers and sellers across London and St. Thomas. Combined they sold 1,109 houses. You would have to go all the way back to 2006 where 1,011 houses were sold to see the second best June on record.
Detached homes and condos were all up in sales seeing 11 and 19 percent raises.
With the cheap prices, that means more out of town people are coming in buying houses. Some from the Greater Toronto Area. Small says that most are coming via investments.
"Properties like near the University (Western) where there is a four or five bedroom student rental, they could pick that up for $300,000 or $350,000. If they were able to buy something in Toronto it would probably be over a million dollars".
Along with investments, flipping houses has become a very popular practice. With very enticing properties around White Oaks, Oakridge and Byron many houses are being flipped and put back on the market. Although many should be warned its not a carbon copy of that on television.
"A lot of the shows are American where they have different laws when it comes to foreclosures or power sales", says Small.
In the U.S a bank will take 20-40 cents on the dollar from a foreclosure while in Canada the bank will try and get market sale on a power sale. So its safe to say it might be easier in the states do flip houses.
Notable City Prices:
Vancouver- $833,971
Toronto- $617,043
Victoria- $503,507
Calgary- $468,125
Hamilton/ Burlington- $436,477
Ottawa- $362,309
Kitchener/ Waterloo- $354,168
Montreal- $348,343
Saskatoon- $345,638
Regina-  $312,720
Halifax- $271,604
London/ St. Thomas- $264,834
Study down by Atlus Group