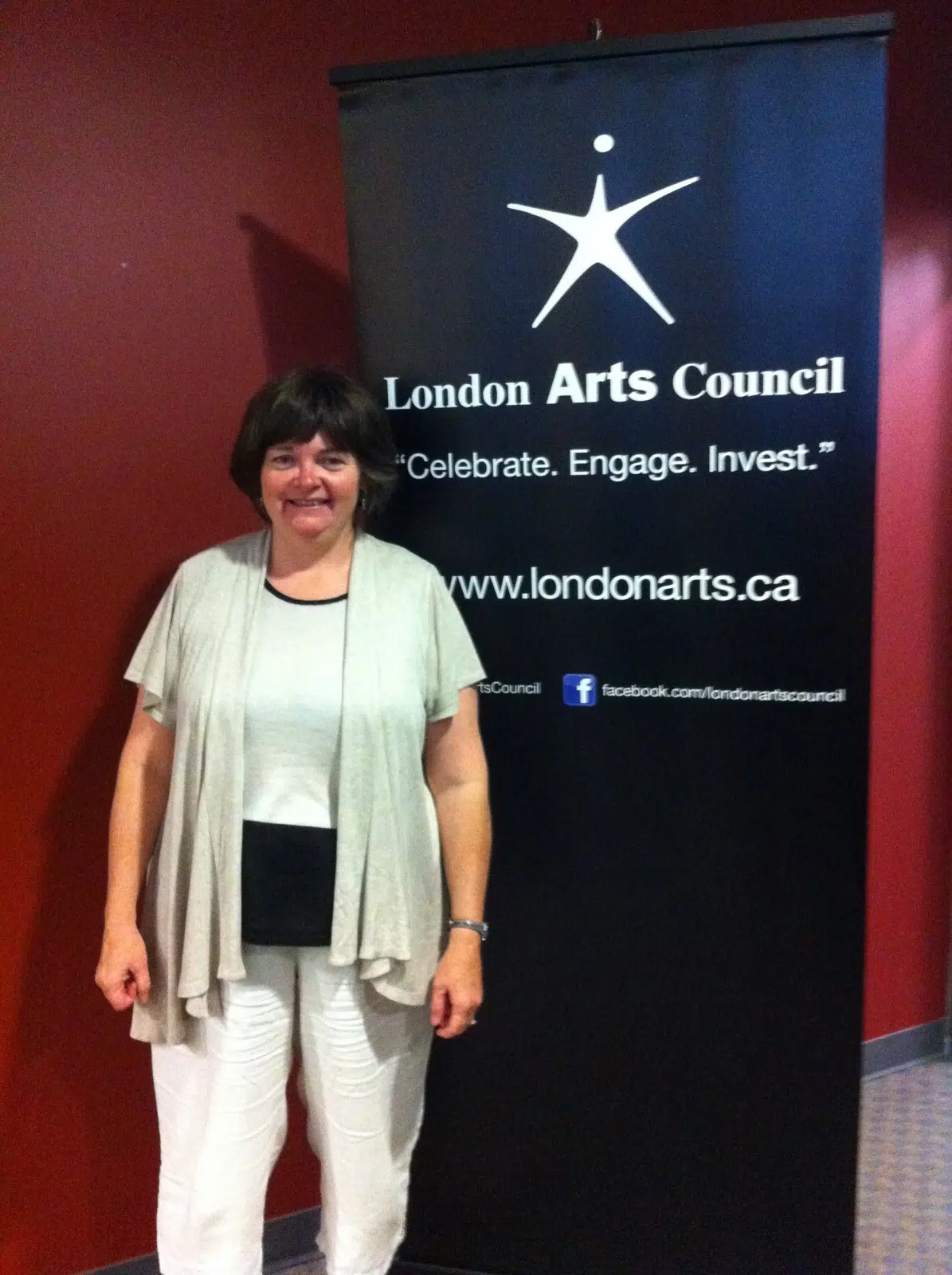 If you're flexible, organized, love the arts, and have professional experience, you can apply to be a London Artist in Residence (LAIR). The program, run by the London Arts Council, allows an arts specialist to mentor students between grades five to eight, encouraging them to take arts beyond the single high school credit needed for an Ontario Secondary School Diploma.
"The way education is moving, there's so much more choice and competition for courses in high school," said Catherine McInnes, Coordinator for LAIR, "arts kind of gets shoved to the sides, and yet arts is such a phenomenal way to learn and it's such an important part of global learning."
McInnes said the arts develop skills that are transferable for any job, such as organization, teamwork, and creative thinking. She added the arts help students with exceptionalities, such as those with behavioural issues and learning disabilities."They just engage in the arts in a different way. They find it really accessible, [and] it really speaks to them. Sometimes, that is the way in to make them feel good about themselves as a learner."
She said the LAIR program has been successful, with teachers telling her that more students were signing up for art classes. They also said students who struggled previously, became successful after engaging themselves in the arts. McInnes said that teachers are challenged to meet all needs, which become more broad as the grades move up.
"It's very important that students have a good experience in elementary and high school," she said, "if they don't have good experiences in elementary and high school, they may not decide to pursue post-secondary education."
McInnes  said that there is a higher demand for visual arts specialist than any other form of the arts. She explained that elementary school teachers are known as generalist teachers, because they teach physical education, math, geography, and everything in between. She said some teacher have admitted that they are stronger in some subjects than others.
"Having an artist deliver something they a) have expertise in, and b) passion in, and also just a different way of thinking about that subject is a way to engage students at the grade five, six, seven, eight level."
2,500 students from 30 schools between the Thames Valley District School Board, and the London District Catholic School Board, are mentored by the LAIR. The project is funded by the London City Council, Ontario Arts Council, and the London Community Foundation.
The London Arts Council is looking visual art specialists to be the LAIR for the upcoming school year. The application deadline is Friday, July 10th.