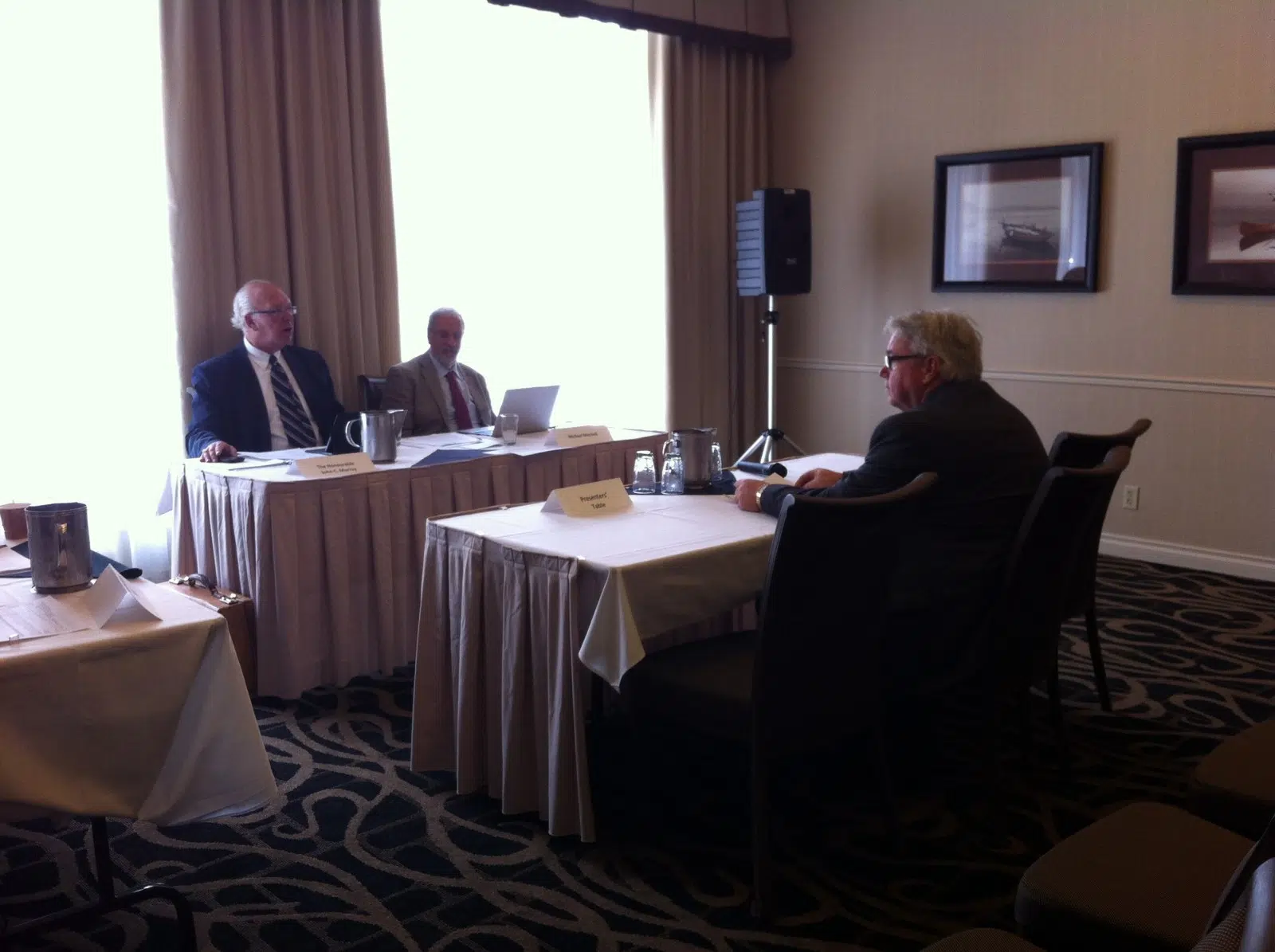 London is just one of the cities the Ontario Ministry of Labour  stopped by during the summer. A public consultation meeting was held at the Station Park All Suite Hotel, to determine what changes need to be made to both the Labour Relations Act, 1995 and the Employment Standards Act, 2000.
A variety of industries, such as agriculture, entertainment, Unifor auto, and even furniture retail gave their thoughts on changes they would like to see in these acts to meet their needs.
"Obviously, there are an enormous number of workplaces, and there are a lot of different problems, there's unique experiences, and it's important to give people and opportunity to be heard," said Michael Mitchell, Special Advisor for the Ontario Ministry of Labour, "Even though there are some general overriding themes, it's important for people to be heard, and at least have an opportunity to have their 10 minutes worth."
Some of the common concerns the various industries shared were technology's impact, competing globally, and the impact of greater precariousness and vulnerability in the workplace. Scheduling, independent contractor status, and the larger effects of part-time work were other concerns.
"This is the first inquiry, probably in Canada to ever look at workplaces generically," Mitchell explained, "so it includes, for the first time, looking at the impact of non-unionized workers at the same time that you are looking at it with it's impact on unionized workers, and what the dimensions of a changing workplace are in the provinces."
Written requests must be submitted by September 2015. Private consultations will follow, and and a report is expected to be prepared for the Minister of Labour, Kevin Flynn, in 2016.