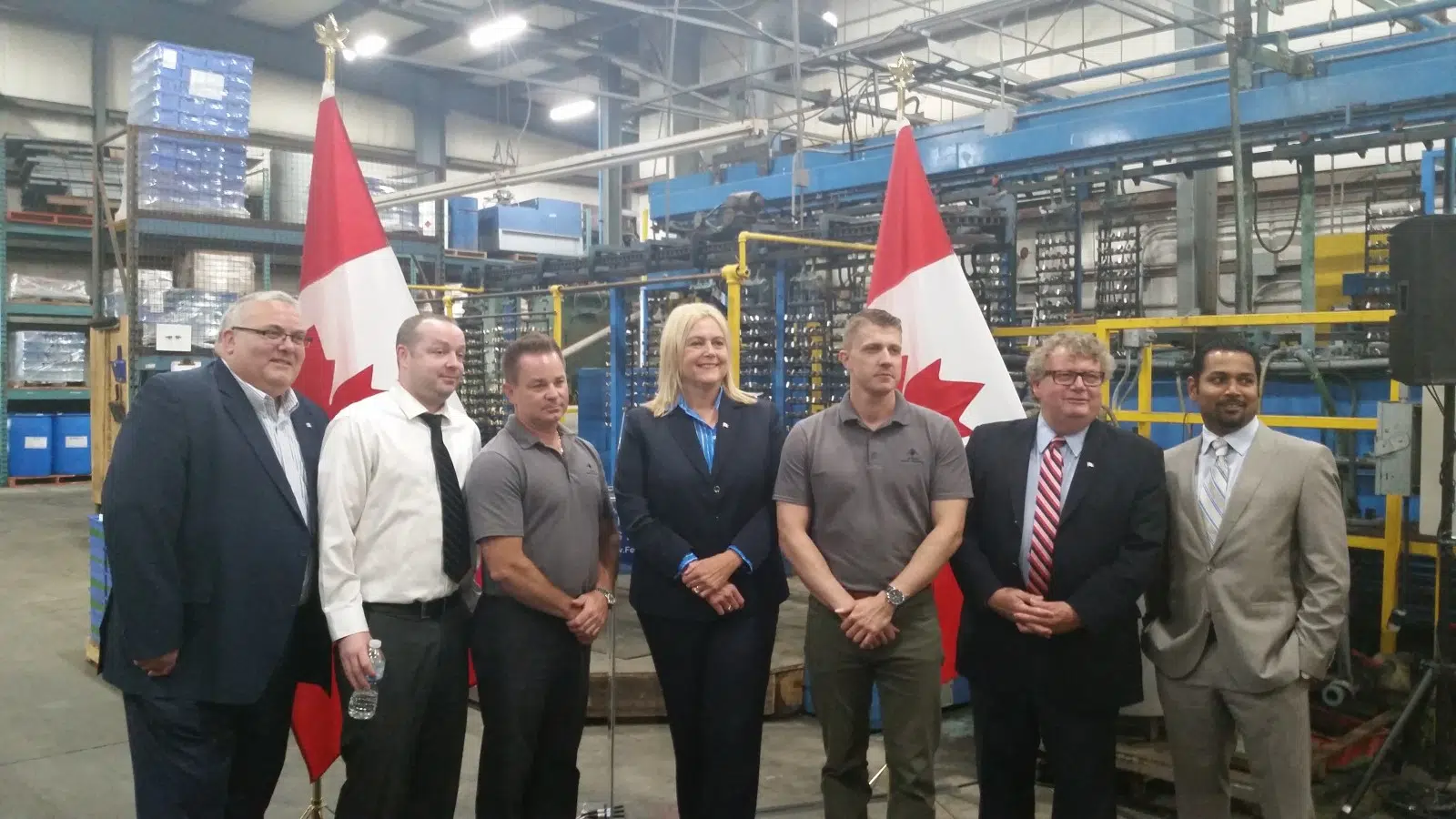 Many crowded into the small headquarters of Artisan Metal Finishing to hear the news that they have received $974,338 from FedDev Ontario.
MP for London North Center Susan Truppe along side MP for London-West Ed Holder and MP for Elgin-Middlesex Joe Preston announced the big investment.
A big roar from the crowd and their employees came when President of Artisan Metal Finishing Barry Foley said they are expected to create over the next 2 years 11 full-time jobs and an additional 10, which he plans on hiring locally.
"I'm an advocate of trying to find local help and promote from within. Everyone that starts here, we have the intentions that you are going to move up, your going to stay with me the rest of your life". 
The money will go towards renovations, which we will be done in the next couple of weeks, to equipment and will help create those new jobs.
MP Elgin-Middlesex Joe Preston says that the future in this Country will be the manufacturing industry.
"If we can help local manufacturers and improve their processes, more space with a little bit of dollars to do so and create jobs how is this not the right formula".
It's no secret Southwestern Ontario is the heart of Manufacturing in Canada. The future of the industry will be started here especially in its biggest city, London.
Preston adds that they will keep moving the industry forward.
"Whether its automotive or plumbing or whatever else it might be, the diversification of manufacturing, so many of my friends and neighbors work in manufacturing and pay there families, coach the hockey teams, eat at the local restaurants because they have these good paying jobs in manufacturing and we will keep trying to make that happen".
With more projects like this, giving money to help local business, Preston says this is what "makes our Country grow".