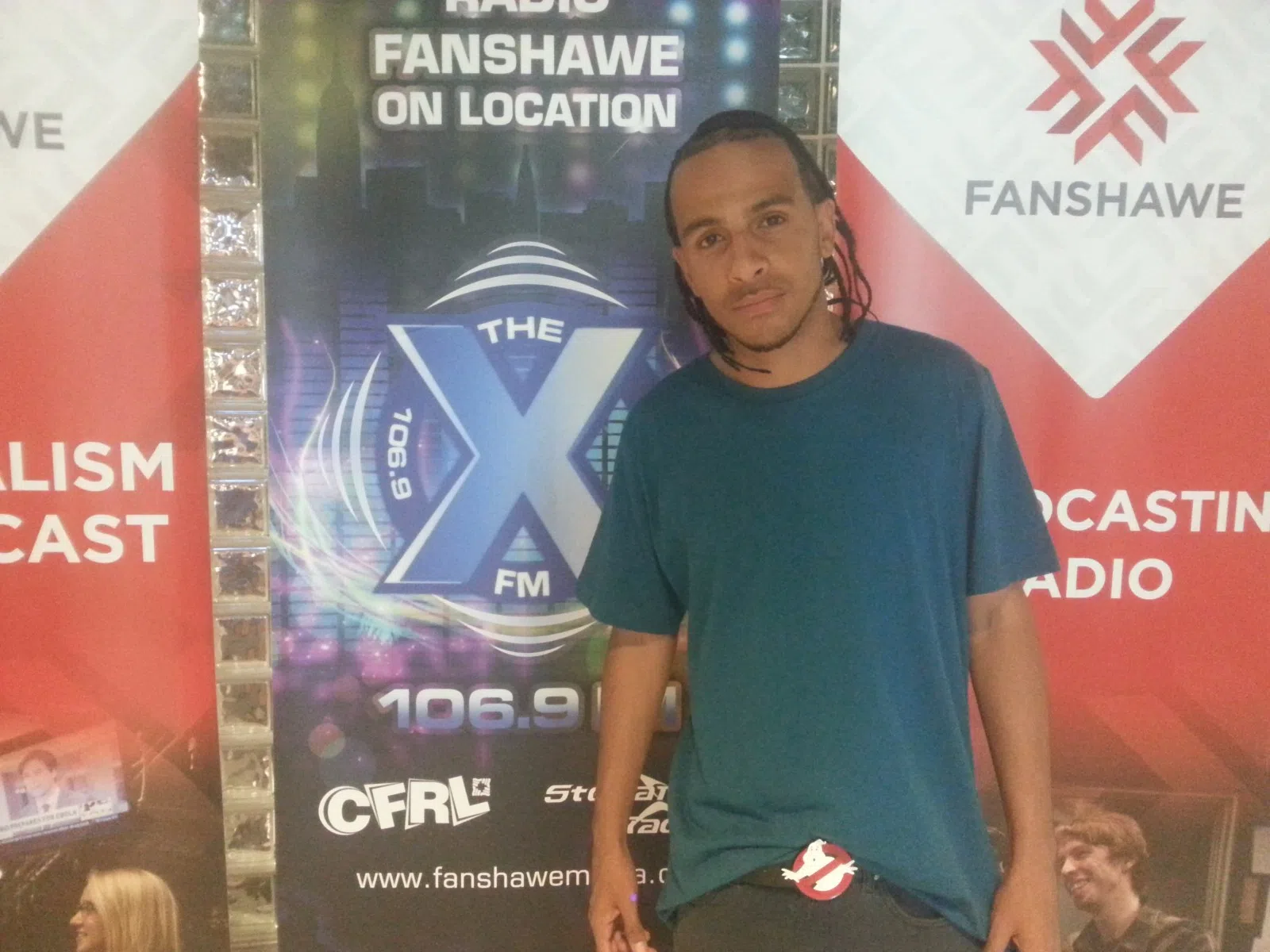 A local hip hop artist has won the London Hall of Fame music award
Casper 'The Ghost' Marcus received the honour on Wednesday during the Scene London Music Awards.
It's the third straight straight year that Marcus has come away with the award and to him, it's just as significant as the first two wins.
"It means that they acknowledge me," Marcus said in an interview with XFM News.
"First of all, the trophy is amazing – it's real oaky, got some gold stars on it – it's tough," Marcus said, "It's a hefty beast, but it means a lot."
Marcus feels that it's only natural for people to want to gain positive recognition.
"I put in this work, and it's just human nature to want to have like a pat on the back for a job well done, so I'm taking it as that."
When describing his style, The Ghost describes himself as somewhat of a Judd Apatow of the rap game.
"I keep it dark and comedic," Marcus said, "I'm fast and lyrical and fun and all that stuff, but I just keep it real. People say I'm personable, that I'm relatable – that's just my style I guess – I'm human, I'm a human rapper."
It can be tricky trying to be taken seriously in the rap game, something Marcus points out. His advice to aspiring hip hop artists is a little suprising, but with good reason. Marcus has been in the place where it's hard to be taken seriously unless you start taking yourself seriously.
"My biggest advice to anybody trying to become a hip hop artist is: don't," Marcus said.
"Unless you're going to take it dead serious and be 100 percent, 24-7 with it, don't waste anybody's time and don't oversaturate the business, because it already is, there's no need to half-ass it"
However if there's one city that Marcus feels is the proper place to get into the hip hop scene – that city would be London. Marcus admits that out of every city he's toured thus far, no scene was bigger and more energetic than the Forest City itself.
So after being received the hall of fame honour for a third straight year, and touring all over Ontario and parts of Quebec, what's next for Casper 'the Ghost' Marcus?
"Going on two different tours starting in September, going to October, all the way out west where I've never been," Marcus said. "Before that I'm dropping the 'Marcus Morris mixtape' volume six, I've been working so hard on that, got a massive feature on it."
It's evidently a great time to be the Ghost.
"After all this, I'm looking forward to the future – it's looking good, looking bright."