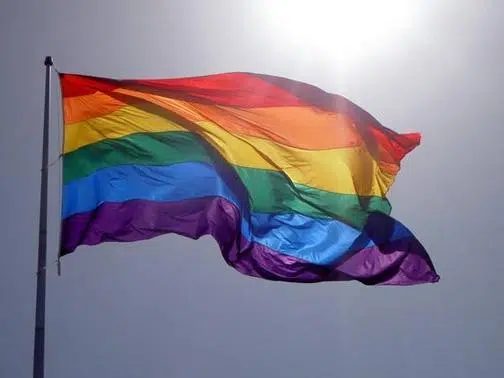 It's time for Londoners to fly their rainbow flags high.
With Pride London right around the corner, it's time to remind Londoners what pride is all about.
It's a chance for the LGBTQ community to get together and discuss some of the issues they're facing.
More importantly it's an opportunity to educate others while celebrating awareness of sexual diversity and equality.
Every year it seems we overcome some immense social barrier when it comes to equality, yet even with this forward thinking there are still many discriminatory issues that we overlook.
Pride gives Londoners a chance to come together as an accepting community and talk about how to overcome these issues.
Even with positives like marriage equality, PRIDE London President Andrew Rosser feels there are still steps to be taken towards total acceptance.
"We need to address some of the language that we're using," Rosser said. "We're launching a new campaign at PRIDE this year, that will address some of those words that you hear, particularly aimed at trans people – we can't be letting things like that slide."
Rosser feels that PRIDE provides a platform necessary to openly talk about these issues.
Although London Pride has made significant progress in terms of acceptance, discrimination is still prevalent, particularly with the trans community.
Rosser thinks that negligent word use is the biggest issue, noting that racism and inequality still exist because of similarly ignorant attitudes.
"I think there's a lot of education to do, and just simple things like words we use, and pronouns," Rosser said. "Specifically around trans issues, I think there's stilll a lot of educating to do."
It does however uplift Rosser that this education process is made in the name of raising sexual awareness and equality for PRIDE.
"Every community needs that help, and that's exactly the reason we do PRIDE and we have the educational factors of pride as well as the celebratory."
Pride is a time for acceptance, love, and unity. Although London has come a long way, there's still many problems of racial and sexual discrimination facing the city.
Pride is a chance for Londoners to celebrate equality and inclusiveness. Despite that, Pride London President, Andrew Rosser feels work needs to be done to help show the trans community support.
"When you talk to those individuals, and become friends with people in the community, and you realize some of those struggles," Rosser said. "Very real struggles, and you hear about the suicide rates in the trans community, it's hard not to care – that's where the passion comes from."
Despite whatever the issue be, Rosser still feels that the city's come a long way since it's first pride event back in 1982.
"Since 1995, we've come so far," Rosser stated. "We have the city on board, the councillor's are supportive, our mayor is supportive, the police are on board. Really people are just a lot more supportive than they were back then."
Pride has made significant strides in terms of acceptance but there are still steps to be taken towards the full acceptance of London's LGBTQ community.
Overall, Rosser is adamant that the the use of certain terminology towards LGBTQ has to stop.
PRIDE will be launching a new campaign this year – aimed at putting a stop to discriminatory word use, and Rosser feels that although there are many steps towards total acceptance – it's a step in the right direction.