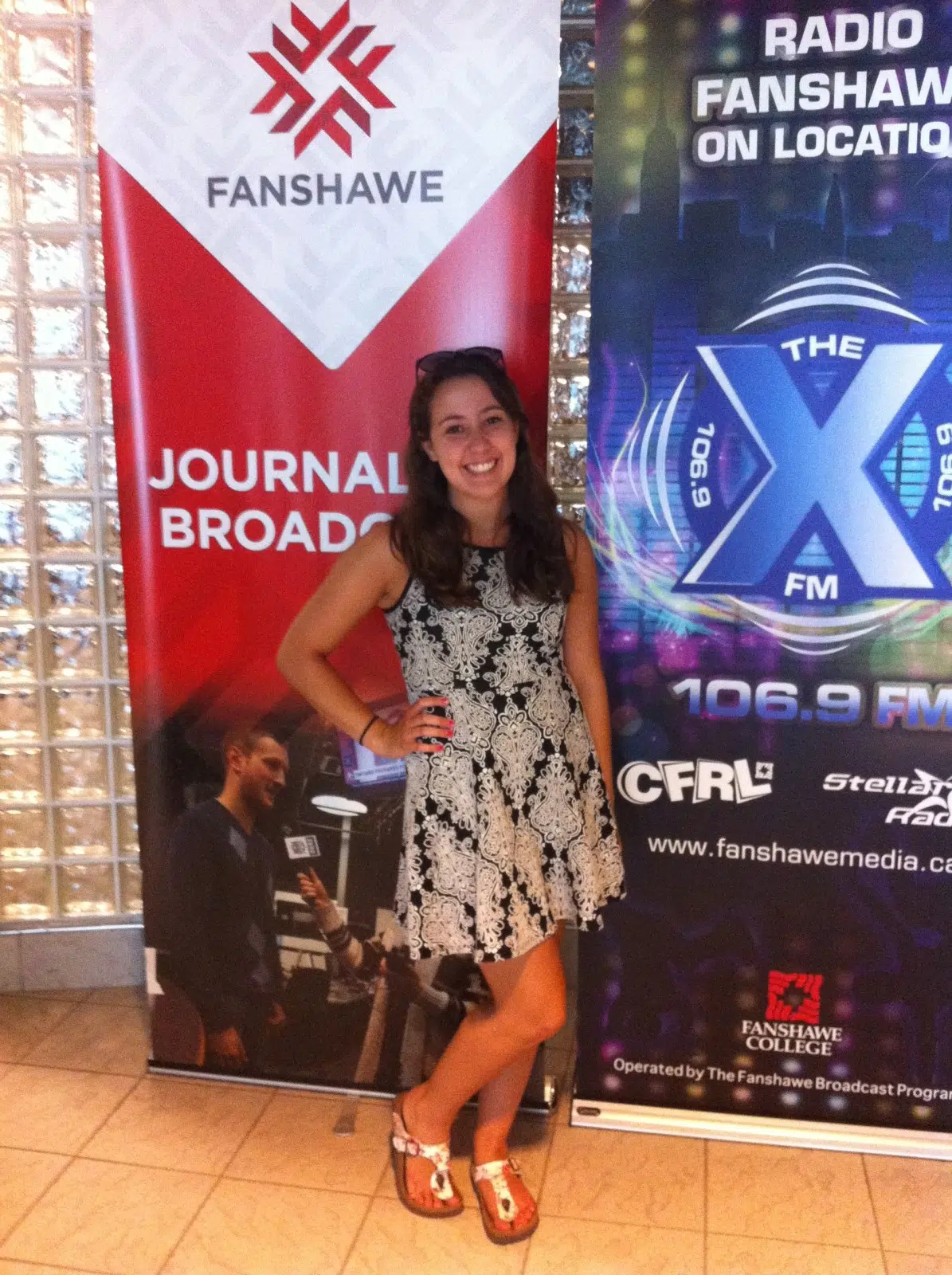 Katherine Fischer, a singer-songwriter enrolled in Fanshawe College's Music Industry Arts Program (MIA), grew up with London's Home County Music and Art Festival. Her father is a singer-songwriter as well, and helped her co-write songs as a child. After a month, however, she decided to write her own songs.
She still asks him for advice. "Over the years, he's gotten better at not just being the supportive dad and being like 'Oh, that's great, Katherine!'" she explained. Instead, he will give her constructive criticism and say what was good about the song, and what could be improved.
Fischer says both of her parents are very supportive, and have helped her develop as a musician. Although her mom, a business teacher, is not involved in music, the singer-songwriter has learned a lot about the business side of the music business. She said it's important for musicians to be both creative and business-oriented.
"A lot of the time, you can't afford a manager, or you haven't been picked up by a label and you're doing it all on your own, so you kind of need to be self-contained."
Fischer said the MIA program is very broad, and prepares students for every aspect of the music industry, but she especially enjoys discussing about the business side. She said one of their classes with Mike Roth, former head of A&R at Sony Music, has discussions about the current state of the industry, both good and bad, and how they plan to change it. For instance, how to ensure people are buying your music with the decline of CD sales and the digital age.
"We are the upcoming music industry. We're that next generation of people going into the industry, and all of the things aren't positive right now in the industry, we're the ones that are going to change it."
Emma Elana Grace, Nicholas Holt, Mermaids Exist, and Glace Face will join Fischer during the Fanshawe MIA Workshop at Home County. The performances begin at 1:30 p.m. on July 18th.