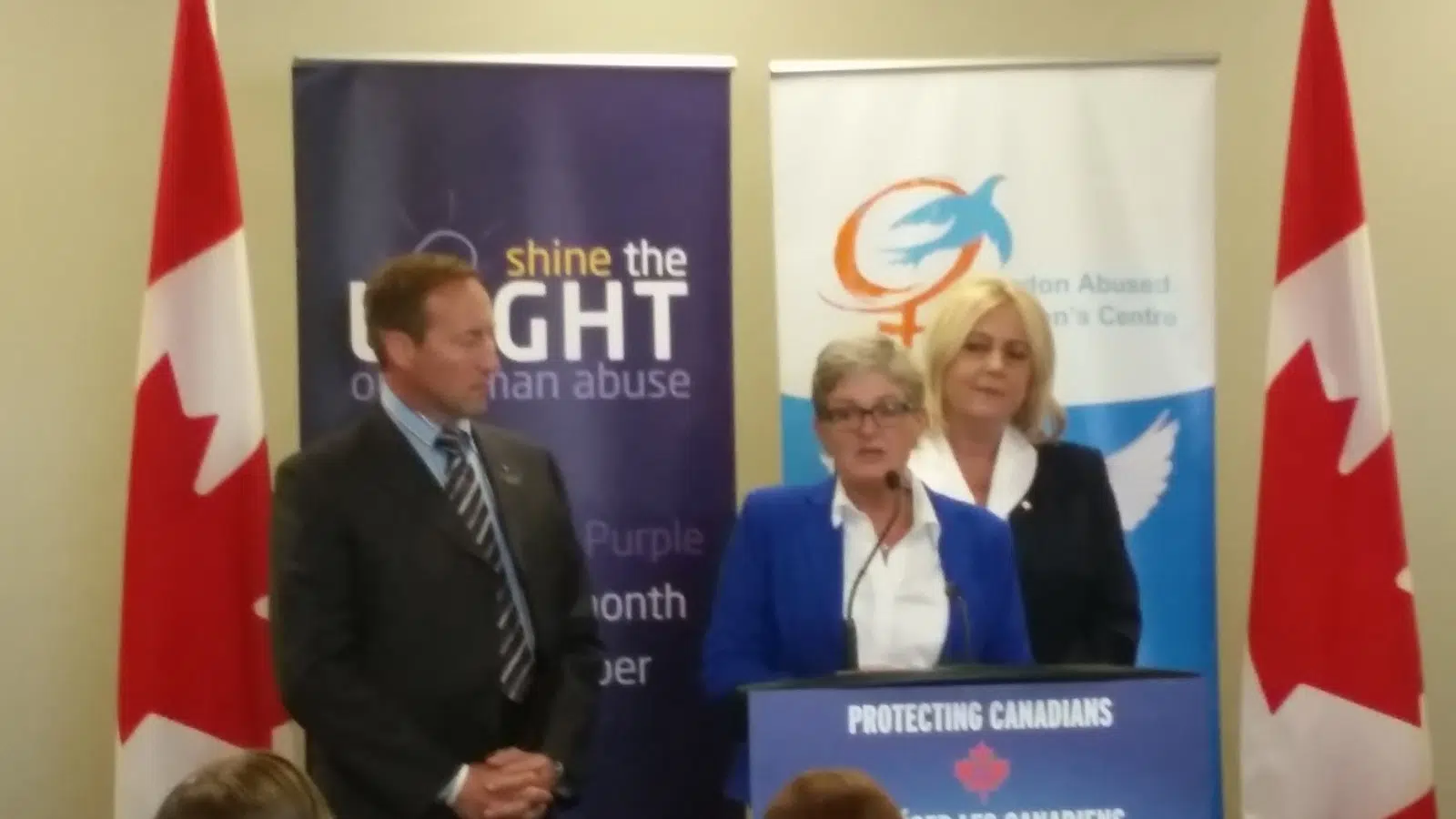 Over the next 5 years the London Women's Abused Centre will receive $708, 590 to help victims of prostitution.
They will receive on average $142,000 a year and have already received the first amount of funding.
Executive Director of the London Women's Abused Center, Megan Walker says the money will help the centre double the amount of women they can help yearly.
"We are currently serving about 300 prostituted women per year and it will allow us to do more outreach and reach more women and expand what we are currently doing by another 300 women per year".
The money will come from the $20 million the government allotted to prostitution last December.
Megan Walker was there along side Justice Minister Peter Mackay and MP for London North Centre, Susan Truppe. Justice Minister Mackay sees this as a great starting point.
"20 million dollars spread out across the entire country, some may question to which I would respond when has a federal government ever specifically funded a program such as this, designed specifically to help women exit prostitution, it's a first".
Other uses of the money will help make support groups for families, help work with community partners, such as the Salvation Army, and increase the number of sessions provided to women.
London was also ranked 6th best place in Canada for women to live.