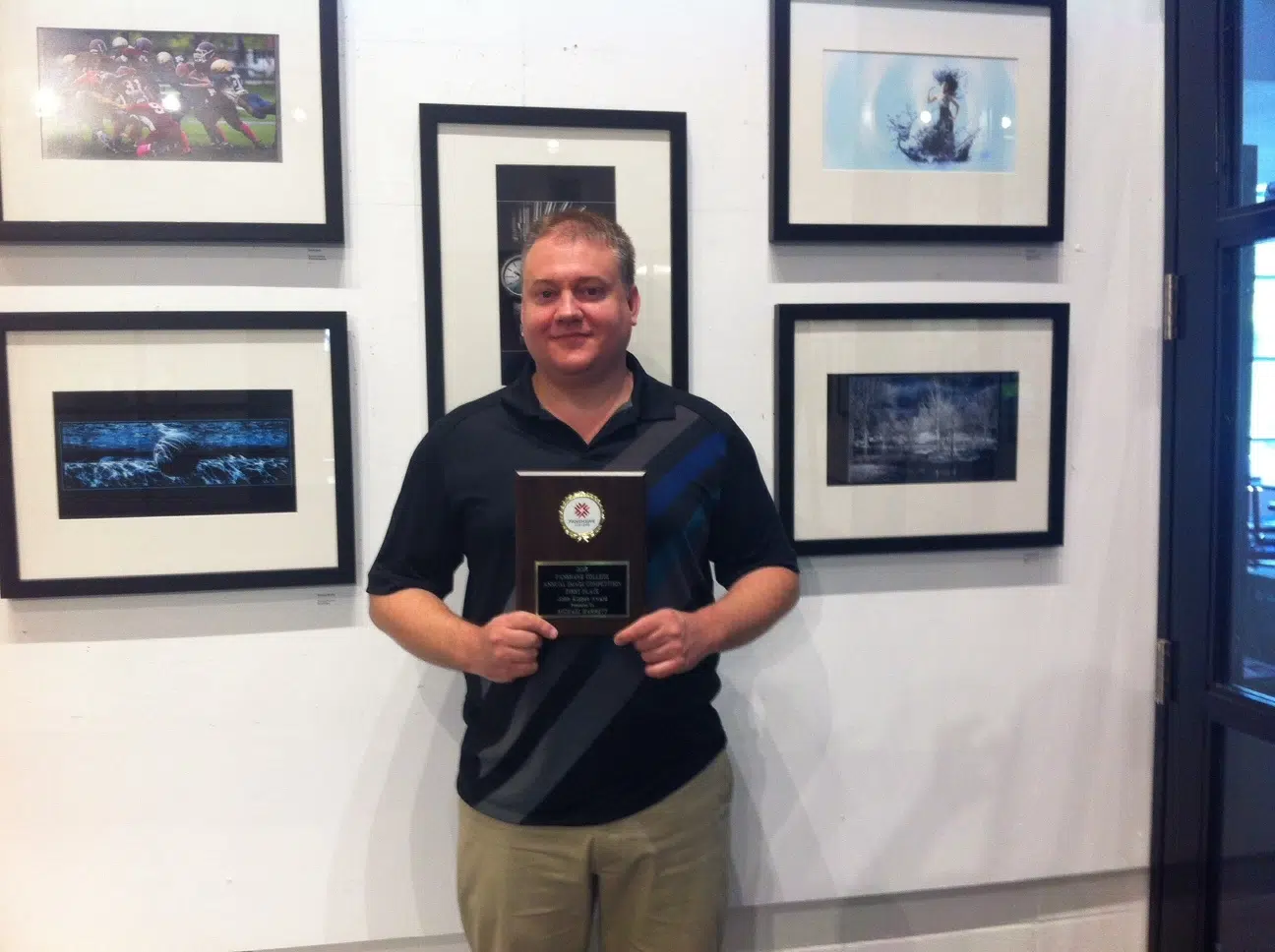 Although Fanshawe College honoured their photography students last spring, their prize winning photographs are displayed in Siskind Gallery. Three of graduate Michael Barrett's nature pictures were amongst a wall covered with a variety of framed prints. He was very impressed with everyone's work, and said the photos looked even better in print than they did on the computer screen.
"I do fear that some of the best qualities of photos are lost in the digital age because so often people are viewing photos only on their own monitor or device, which may look very different from what the artist intended," he said, adding that printing pictures adds authenticity to them.
During his time studying at the college, Barrett learned that the photography industry is more competitive than ever from professors, students, and especially guest speakers. "I definitely got the impression from them that if you want to be financially successful as an artist, or if you want to garner any kind of respect within the community of photographers or at large, that you have to do something to make a dramatic impression with your photography."
He suggested that aspring photographers use unique photography and marketing methods to make themselves stand out from the crowd. However, he feels learning good photo composition is key. "If you don't have good composition in your photographs, I don't think anyone's going to be very impressed with them for very long, that's the starting point of being a very good photographer."
Barrett won first place in for categorized. He also received the John Kippling Prize for the top score amongst his photographs, and he said he used a camera that was sensitive to infared light, which isn't often used in photography. He is proud to be part of Fanshawe's class of 2015.
"I've said many times that I appreciate everything that the professors taught to us, but I learned as much from my fellow students as I did from the professors," he said, "A big part of why I came here was for interaction with other students and to be part of competitive, but at the same time generally very friendly atmosphere."