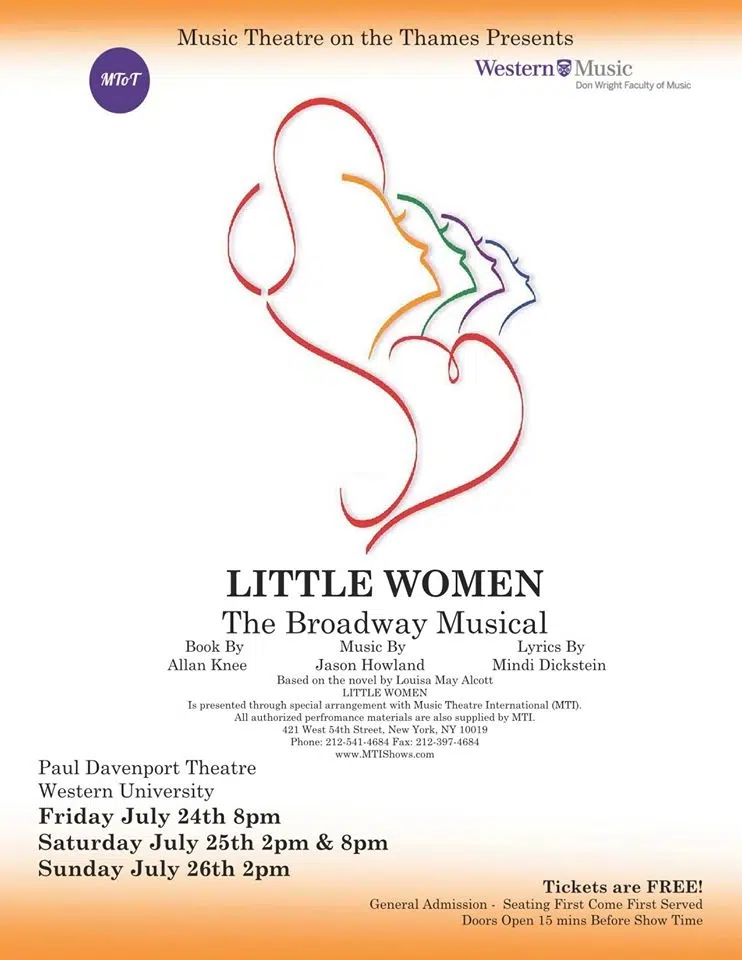 Fall is the start of the school year, football season, and audition season. The summer time can mean up to four months off for students, which is plenty of time away from the stage.
Jackie Short, a Western University Music Professor and Co-Artistic Director of Music Theatre on the Thames (Mtot), recognized there was a lack of musical theatre training during the summer. She says dedication to musical theatre training, like going to the gym, is important.
"If you take four months off, and then try to come back  in the same shape you started in, it's very difficult," she explained, "as far as auditioning for plays and musicals come up, all of those things happen in the fall and early winter." Short added it's noticeable when students didn't train during the summer break.
Amelia Pipher-Cayne, her daughter and Co-Artistic Director of Mtot, and Toront0-based arts educator, suggested those who aren't in a training program should see a coach who can help them make sure they are in top shape before they have to audition. "Each of our participants here was given two or three half-hour private sessions a week in Alexander technique, singing technique, and acting technique."She explained the Alexander technique is used by athletes and those who are on their feet all day, and makes sure your body is aligned.
The cast members in the Mtot production "Little Women: The Broadway Musical" rehearse for up to 12 hours a day. Short said it's important to be well-rested and healthy during days off rehearsals, and to avoid cramming in too much at once. "What's going to happen is all the work you put in for these two weeks, it's going to suffer at the performance because you're kind of burnt out."
"Little Women" will play at the Paul Dravenport Theatre at Western's Talbot College. Opening night is July 24th at 8 p.m.