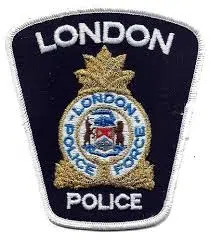 London Police have charged two suspects in connection with a break and enter in south London.
A male and female entered an apartment building in south London on July 9 and attempted to take money from coin-operated machines.
The suspects painted over security camera lenses, and once they were unsuccessful, they left.
London Police sent out a release Tuesday, July 21, asking the public to keep a keen eye out for two people.
After receiving several tips from the public, 43-year-old Lisa Griffith, and 49-year-old Michael Ryan have been charged with break and enter and possession of break-in instruments.
Independently, Griffith is charged with failing to comply with probation order and Ryan with failing to comply during undertaking.
Anyone with additional tips is asked to contact London Police or CrimeStoppers.
For more information visit: http://www.1069thex.com/2015/07/21/10505/