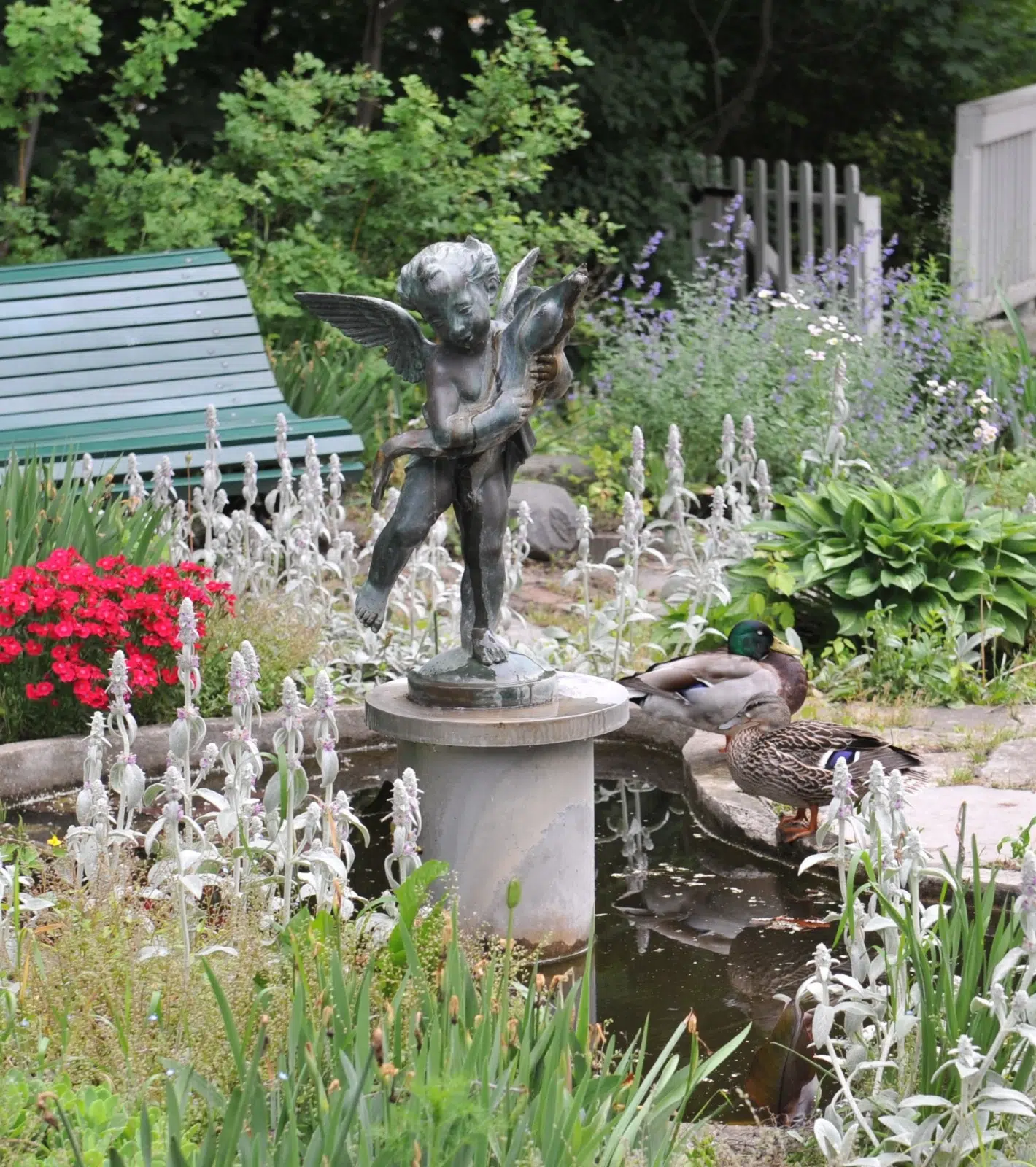 Eldon House staff are relieved after they found a missing statue back on it's pedestal on Tuesday. The statue, a small cherub holding a dolphin, disappeared for nearly a month, leaving both staff and London citizens concerned whoever took it had plans to sell it for scrap metal.
Larry Ens, the Grounds and Facilities Maintenance Coordinator, discovered it was missing while doing some work in the garden at the end of June. "At first, my manager, Carol Lamont, and myself had thought that maybe somebody thrown it down the ravine," he explained, "So we checked the ravine out, thought maybe it was a school prank, that wasn't the case." Ens believed the amount of social media attention and news coverage led to the return of the statue.
Although Ens said "The garden really missed the statue," a pot of flowers were at the pedestal instead. He explained that the statue is being kept away until the staff decide what to do to gaurantee stronger security.
Danielle Costello, the Heritage Site Coordinator of Eldon House, suggested more security cameras around the building, and added the neighbourhood looks out for them. Since items located inside the oldest home in London were also stolen and returned, she felt that people return them after they feel guilty. Costello said it was the case with a sculpture that was taken away, but returned after three decades.
"This person had it for several years, but just felt so awful about it that they returned it with a letter in the mail," she said. The cherub statue was in fairly good condition and undamaged, but there was some mud on the wings and poxy glue. "As to where it's gone to and why, we can't really say," Costello said, "Wherever it's been,  we're just glad it's back, that's what really matters."
The statue was stolen as a prank from engineering students during the 1980s, and was later returned.
Photo of cherub statue courtesy of Maureen Spencer-Golovchenko