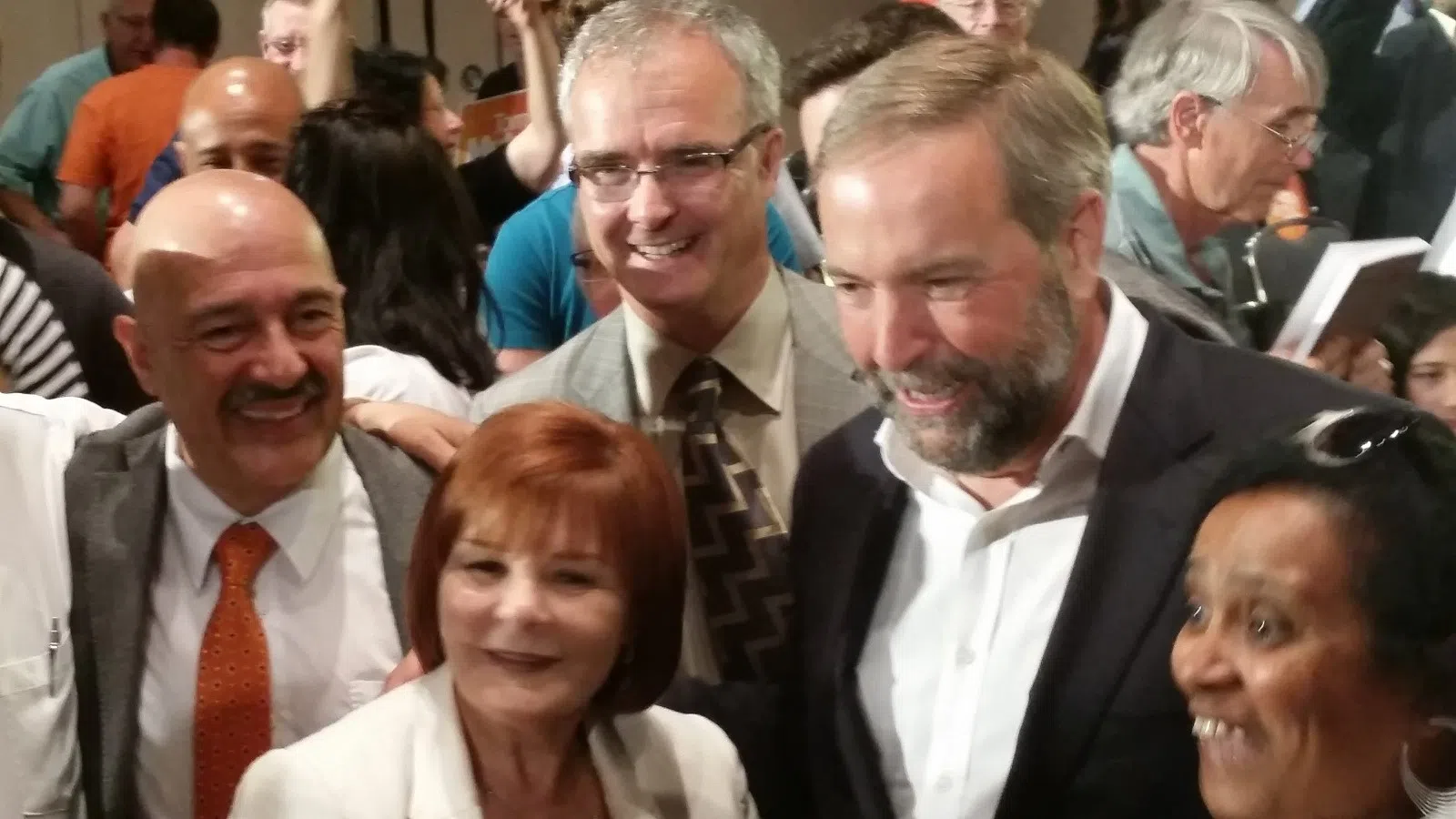 Federal NDP leader Thomas Mulcair was at the London convention centre on Thursday to host the NDP rally for change.
A crowd full of Londoners, both young and old, filled the auditorium to listen to Mulcair talk about Infrastructure, Manufacturing and childcare, noting that over 35% of an average London woman's income goes toward childcare.
The New Democrat leader also had a direct message about Canada post.
"Let us be perfectly clear to every resident of London, and this entire region. An NDP government will halt Canada Posts plans to deny you a door-to-door mail delivery" Says Mulcair.
After making that announcement the crowd began cheering and started chanting "we want Tom".
Also at the event were NDP mp Irene Mathyssen of London-Fanshawe, and NDP hopefuls German Gutierrez and Matthew Rowlinson.