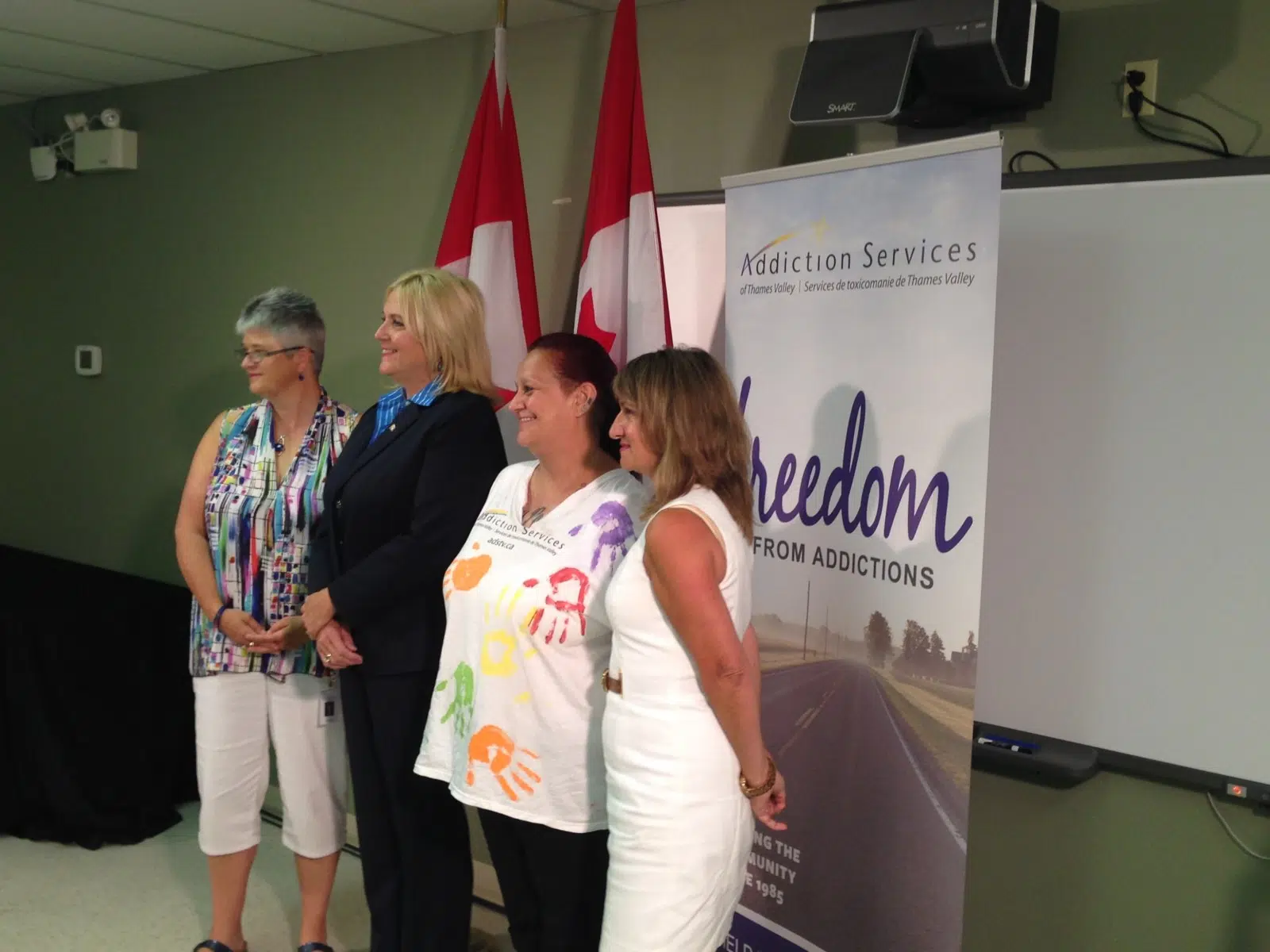 London North Centre Susan Truppe announced that substance abuse treatment centres across the country, including London, will receive funding to help grow and strengthen the system.
Truppe says $24-million will be handed out over the next two years.
She says it's important to address this.
"Drug abuse and addiction are very real and widespread public health issues that touch many communities. While the paths to recovery are often hard, the benefits for individuals and families are immeasurable. Our Government is committed to help eliminate barriers to recovery and support treatment for those struggling with drug abuse and addiction."
Truppe made the announcement on behalf of the Minister of Health, Rona Ambrose, who said in a statement that drug abuse can really impact a person's life.
"Drug abuse and addiction can have a devastating impact on individuals, families and communities. That is why our Government is committed to supporting treatment programs that help those struggling with addiction to safely recover and begin leading healthier, drug-free lives. Today's investment will also help provinces and territories to strengthen existing addiction treatment systems, so Canadians can be assured of receiving the most effective care possible."
On the road to recovery:
The first female to graduate from the London Drug Treatment Court program, Samantha Scott, says it's important to support treatment centres.
"I think it's an important issue to deal with, starting at a young age. I think if someone would have told me that at 13 I was going to start smoking pot and then by the age of 17 I was going to start doing cocaine and be addicted for 29 years, I think I wouldn't have done any drugs."
She says she's been sober for 14 months and counting.
Scott spoke of losing many friends along the way and had to go through times that she was abused.
"If you're already caught up in it, then you need addiction services to help you. It's a vicious circle. It's hard to get out. I used to call it playing the game. Once you start playing the game, it's hard to get out."
She says she wants to end the stigma with addicts, especially the one she feels targets women.
"We're supposed to be the care givers. Once we start screwing up, we think we're ruining it for a lot of people. For men as well, but more so for women, I think it's important for them to say 'I'm an addict and I need help.'"
Scott wants people who are seeking treatment to know that no one is going to hurt you if you need help. She says that an addiction centre is a great place to get the proper help and not feel lower than another person.
She say one thing she loves the most about being sober, is to spend precious time with her grandchildren.
"They live like 10 houses down and I get to see them almost every day. It's incredible. There's no better feeling in the world than seeing and hearing them come up the road and yelling 'Nan.'"
Scott wants anyone with an addiction problem looking for help to remember one message.
"Just ask for it. It's out there. Walk into any addiction service and say 'look it, I need your help."
Here are some additional links for anyone looking for assistance with an addiction problem: