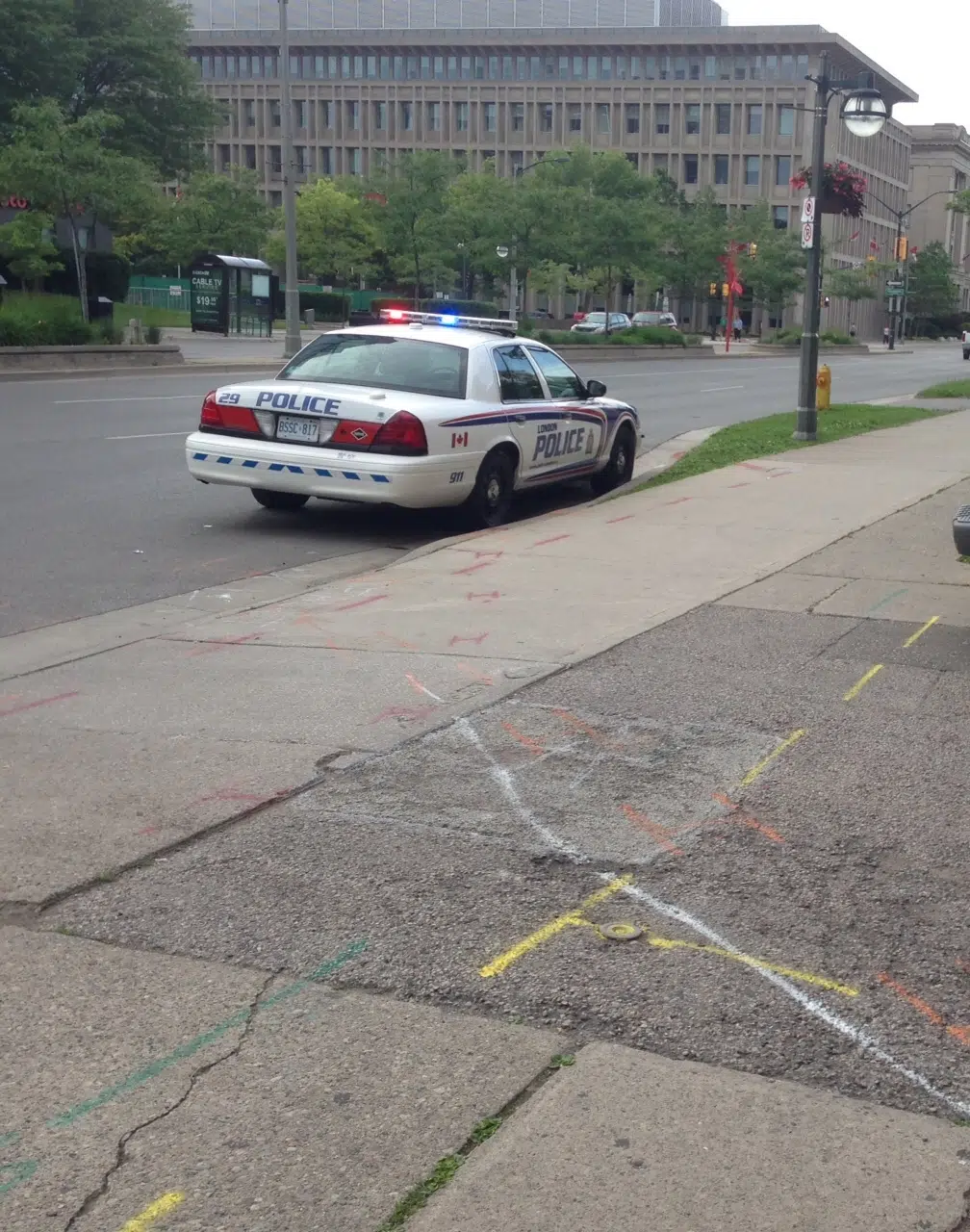 London Police and the Ontario Provincial Police will be monitoring the roads in the area this weekend to ensure a safe long weekend.
The OPP will be focusing their weekend blitz by enforcing the move over law.
The move over law requires all motorists to slow down and move over for police, fire and EMS that are attending to a situation on the roads.
The laws comes after OPP Sergeant Margaret Eve of the Chatham-Kent Detachment and two of her colleagues executed a high risk take down on a subject vehicle they suspected was involved in an armed robbery near Windsor, Ontario on June 7, 2000.
The officers were interviewing the occupants on the roadside outside of their three cruisers. Moments after the officers made sure that the occupants were not involved in the robbery, a tractor trailer crashed into all three cruisers as well as the subject vehicle.                                                                                                                
Sergeant Eve was critically injured and airlifted to a hospital in London. She died from her injuries two days later. The other two officers were seriously injured in the incident but survived.
Sergeant Eve was part of the OPP for 14 years and was the first female OPP officer to die in the line of duty.  She left behind a husband and two children.  Senior Constables Michael Gula, James McFadden and Constables John Gregovski and Charles Mercier also died on duty while tending to a traffic-related incident on the side of the road (between 1989 and 1999).
The law that requires all motorists to move over has been in place for 12 years. OPP say that over 763 tickets and counting have been handed out for this issue so far in 2015.
London Police say they will also be targeting distracted driving.
London Police Sergeant, Amanda Pfeffer, says that people need to know the consequences of driving distracted.
"We need people to realize the dangers and we need people to express our frustration, anger and non-acceptance of this offence."
Sergeant Pfeffer says you can be caught for distracted driving stopped at an intersection.
"You're supposed to paying attention to what's happening to you. There could an accident that is about to occur that you need to observe and react to. This law is clear. When you're operating a motor vehicle, you cannot have any electronic devices in your hands."
She says she would give to message this someone she pulls over.
"I would say that they're actually quite fortunate. They have the opportunity to change a driving behavior. They have a received a very valuable lesson in receiving a ticket and 'touch wood' haven't been injured in a collision. It should be the wake up call that they need to recognize they need to put the phone away when they get into the vehicle. The next wake up call could be when they strike someone and a person has lost their life."
Ontario will be toughening up their distracted driving laws that will enforced on September 1st. The penalty for distracted driving will be between $300 and $1000, as well as three demerit points upon conviction.