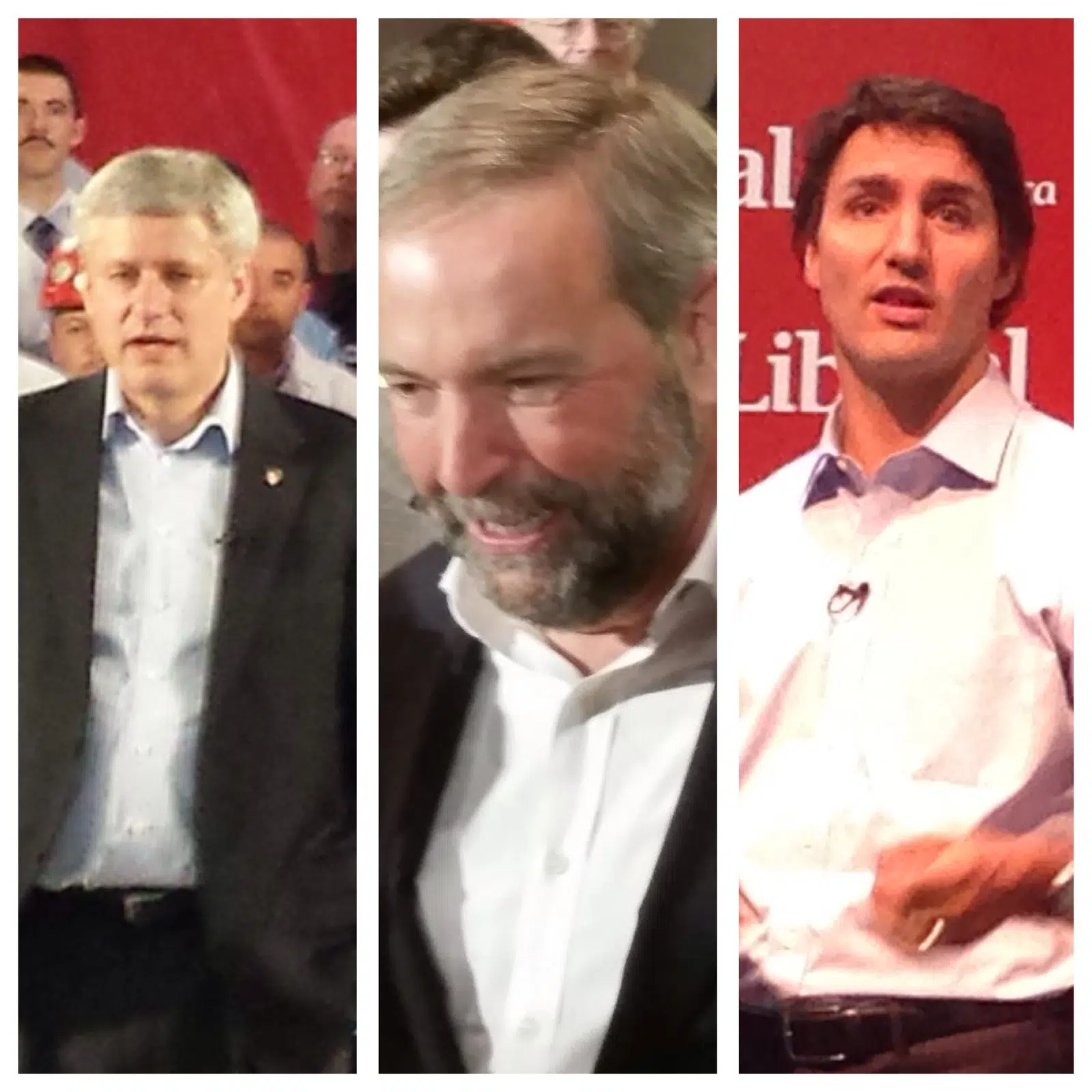 The first debate on the road to the October 19th Federal Election gets underway Thursday night, giving voters a chance to see the leaders and gain some first impressions.
With the Conservative Party saying they are the only ones that have experience to run the country and while the other parties are saying it's time for change, analysts say that voters could really look at the leaders and that could trigger how some cast their ballot.
Co-Director of Western University's Leadership and Democracy Lab, Cristine de Clercy, says Conservative leader Stephen Harper's experience on the campaign trail is a big advantage for him.
"This is sort of the real world in the ring, fight them, and knock them out experience that's invaluable."
Helpful tools:
She says the management of the leaders and their schedules can be important throughout the campaign. Especially now that campaign is longer than previous elections.
"Making sure they eat on a schedule, see their friends so they don't burn out frankly. It will be a test of the team, candidate and how well they're managed."
The campaign trail was quiet Wednesday and is expected to be fairly quiet Thursday as everyone prepares for the debate. De Clercy says a lot of the time before the debate was learning the facts, practicing questions and working out kinks like finger pointing, tone of voice and facial expressions that can come off as unappealing.
While de Clercy says there are usually no true winners in a debate, some could come of as losers or not looking good as the others.
"A leader can lose a debate by looking unprepared, under confident or not in control of the facts in the case."
She says while she anticipates everyone to come out strong through the first half leading up to the election, she says the second half could more intense as a lot of people are still on vacation and tuned out.
"Expect it to be much more competitive, much more intense, and even have more of a negative aspect. We know that many voters whom don't know who they're going to vote for at the start of the campaign, their views solidify closer to the election, not right away."
De Clercy says it will be interesting to see who looks stronger and confident at the end of the campaign.
"At the end of the day, which leader still has stamina, still looks fresh, still looks up for the fight? Campaigns are incredibly stressful and fiscally tough on people."