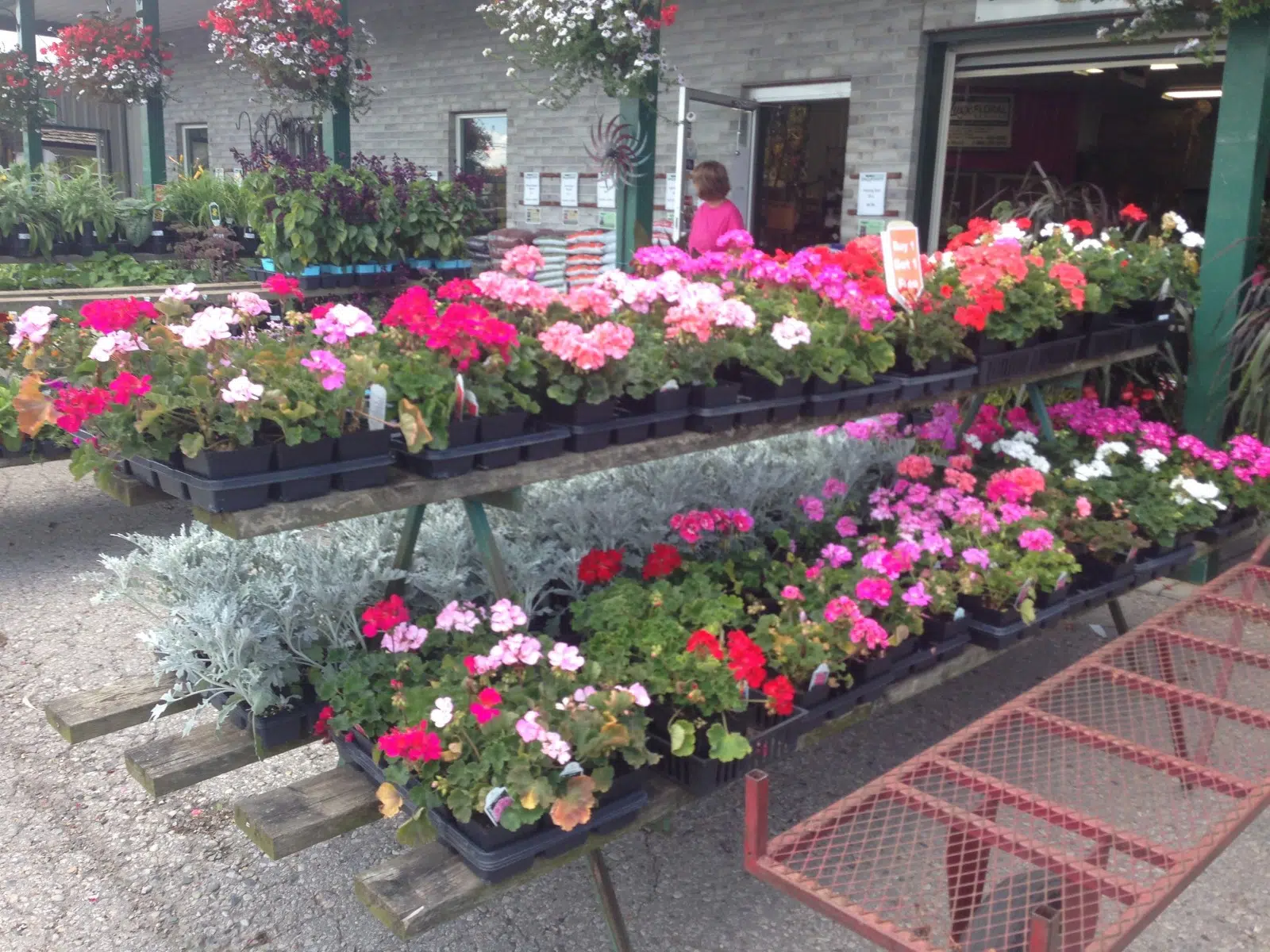 While the summer days are melting away, one garden centre says activity at their business is blooming well so far this year.
Owner and General Manager of Van Luyk Garden Centre, Rick Joyal, says the beginning of the summer did put a bit of a damper on them.
"There was a lot of of rain in June. That affected things a little bit. All and all though, there are really no complaints."
Joyal says without a doubt that their business is heavily dependent on the weather. He says they adjust to the conditions as they happen.
"Surprisingly, a lot of people come and shop here while it rains because they can't be in the garden. We usually try to bring in interesting material, new items and fresh ideas so people will want to visit as often as they can."
Over the years, Joyal has noticed that some gardening patterns are changing.
"The trend of planting big garden beds has shifted."
He says their business is booming with people wanting to buy vegetables to plant. He also noted that he's seeing people switch to plants in containers.
Joyal believes the plants in containers matches more people living in apartment and condo buildings. He says it still gives everyone the opportunity to have plants and do some gardening.
He says while the summer is wrapping up, you could be surprised by how busy they are during the fall and winter.
"We're the slowest in January and February. This does coincide when we're the busiest in our greenhouses preparing for the following spring. For us, it's really an all year round business."
Joyal notes that most people, especially ones with the green thumb, find a way to keep busy. He noted that people get in the mode of buying house plants or preparing for the upcoming season.