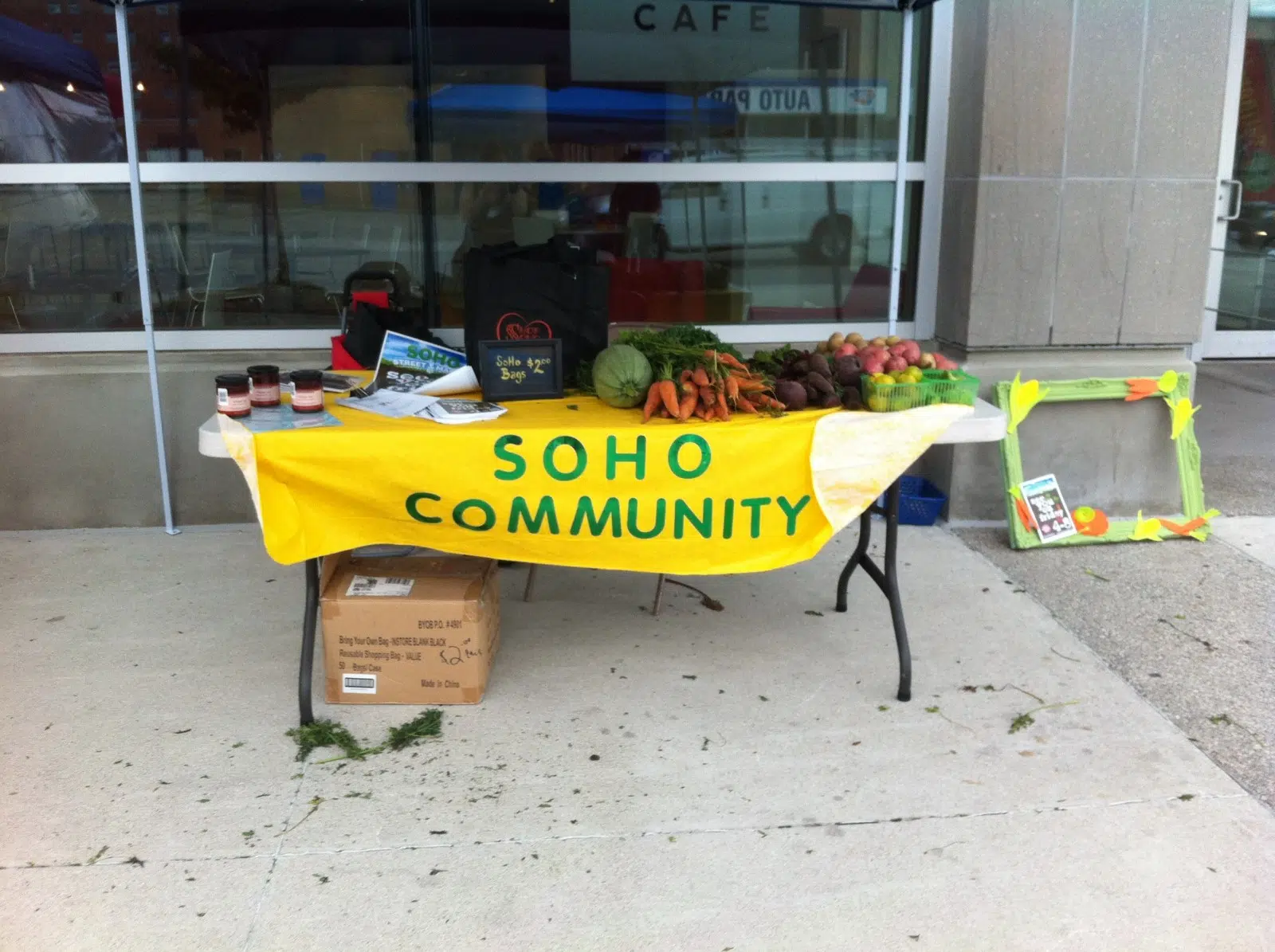 London has seen farmer and community markets pop up around the city. SoHo, located at Wellington and Horton and known as "hospital land", is one of the communities running their own street market.
Cheri McLeod, SoHo Community Association President and Chairperson of the SoHo Street Market board, said residents told association they wanted to see a grocery store or a market. She explained that most people get their groceries elsewhere, because there is a lack of grocery stores in the area, and the buses leading to them don't directly drive through SoHo.
"It's almost easier for us to go to [the] Adelaide and Cheapside grocery store if you're taking a bus, because that bus is one route," she said.
McLeod said the Street Market provided the SoHo Community Association with many lessons, for example, the challenge of finding farmers who will bring their products to the table. "If the farms are big enough, they don't need to come to a market to sell, but if it's small, they might not even have enough to bring to a market."
She added that although having a market at night is unique, some of the vendors are unable to come to some of the nights. "Every weekend, there's a festival in London during the summer months, so sometimes our vendors need to be there," she explained.
Regardless of some of the troubles they faced, the market is one of the ways they want to bring more people to SoHo as its past as the hospital lands will disappear. "The hospitals [are] closed now, half of those buildings will be demolished and it's going to take seven, ten, maybe 15 years, so the neighbourhood's in a little bit of a change."
After living in the area for the past year, McLeod said the neighbourhood is a great place to live, because it provides a small-town feeling and is close to the downtown area.
The SoHo Street Market will run from 4 p.m. to 8 p.m. until Thanksgiving.