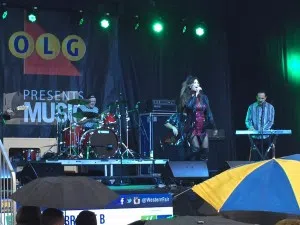 The Western Fair decided to change up their entertainment scene this year. From having headliners in the past, this year only tribute bands will be performing. Every night a different impersonator will take the stage.
London wants to save bigger artists for outdoor concerts which they are planning to make as their new music scene in 2016. Donna Huber kicked off the fair this weekend as the first tribute act known as Shania Twin.
Donna Huber from Thessalon, Ontario is the biggest tribute act in Canada, the U.S, and Europe.
Donna has been impersonating Shania since March 1996 after getting numerous compliments that she looked like her. From then on Donna put in countless hours practicing to sing like Shania by watching her videos over and over again. Donna even studied her enough to resemble her moves and the way she presented herself.
Donna will be back in London as Shania Twin December 30th, and 31st.
Click here to visit Donnas website