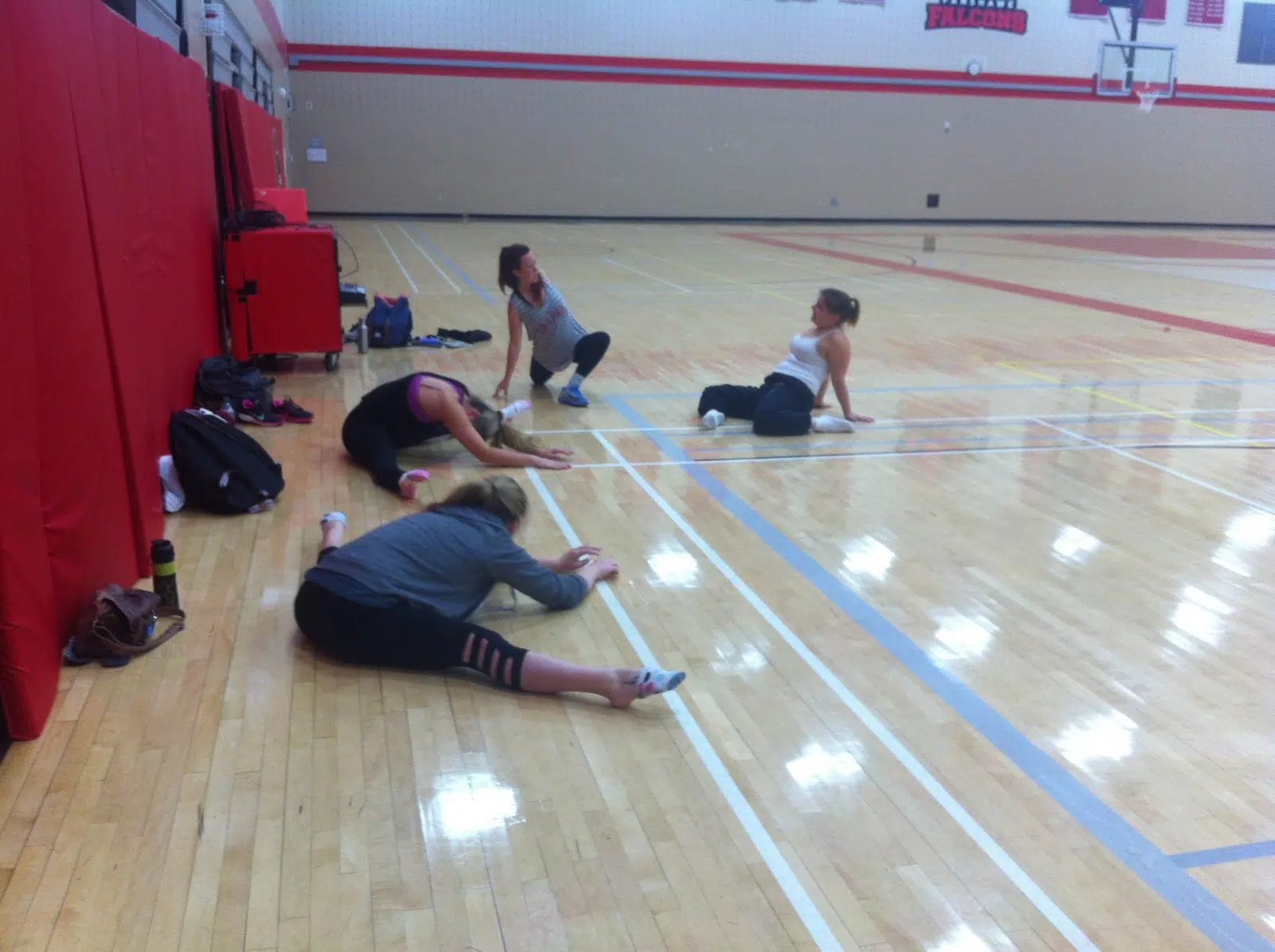 Members of Fanshawe's Dance Team get up bright and early twice a week to put on their dancing shoes. The group, which returned after a few years, will perform at some of the Fanshawe Falcons Basketball games.
Erin Gray, coordinator of the dance team, says she wants a "small and mighty" group for this year, so they can focus on technique. The dancers will practice jazz and ballet styles.
"Ballet is just a really good foundation for technique, and to see where the dancers are at," she explained, adding students will also see "high energy jazz, like street jazz, hip hop will come into it, but mainly technical jazz dancing."
Although she wasn't at Fanshawe at the time, Gray thinks the dance team fell apart years ago because it was competitive at the time. They're just performing at the basketball games for now, but she's hoping the team will grow over the years so they can head back to the competitive field.
Fanshawe's Dance team partnered with Dance London.