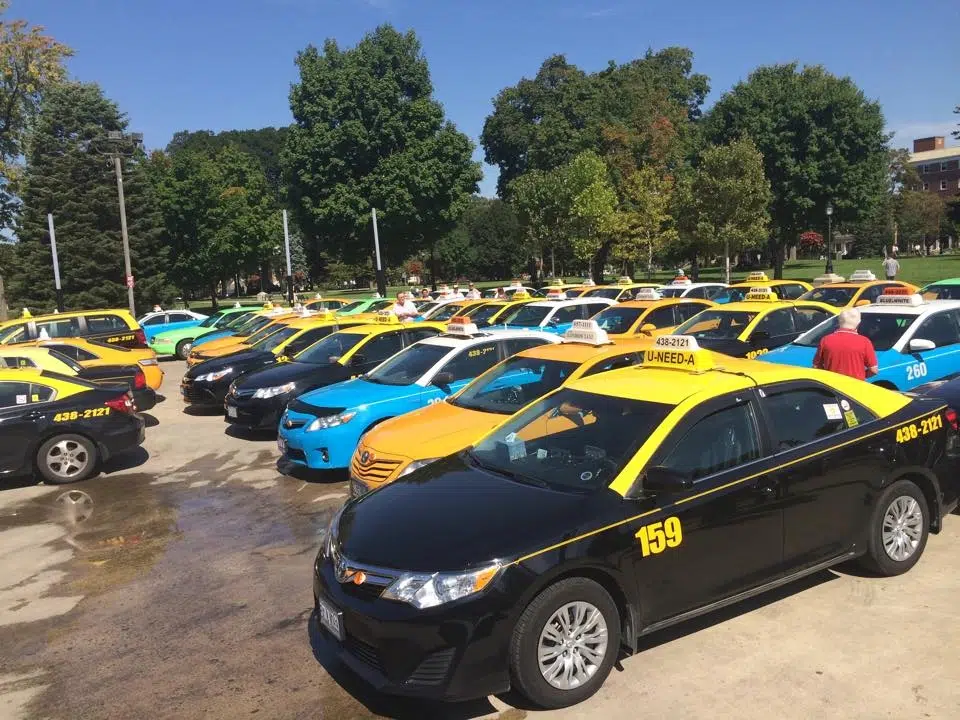 A City Hall report released Wednesday claims Uber is operating illegally in London.
According to the report issued by London's Manager of Licensing, Orest Katolyk, those driving for Uber are not carrying the proper commercial insurance. This means that passengers travelling with Uber are putting their lives at risk.
The announcement was made at a public information rally held at Victoria Park, in honor of the International Day of Protest against Uber.
Hundreds of London taxi drivers gathered in the Band Shell to express their frustration with the popular ride share company.
"They really hurt us in August. Now that the students are back, we're seeing a big difference – the volume is just not there," says U-Need-A Cab driver George Gold.
"Would you go to an unlicensed doctor to have surgery on your behalf?" says another.
Cab drivers are urging Londoners to quit using the ride share app, after an accident in Toronto between an Uber driver and citizen made headline news.
Jason Kukurudziak, president of the London Taxi Association, concluded the rally by announcing two new initiatives London taxi drivers will be implementing in the upcoming months.
On October 19 all cab drivers will provide free rides to those travelling to a polling station to vote
On November 11 all cab drivers will provide free rides to veterans in uniform travelling to and from the veteran's memorial services
The City Hall report will go to go council on September 22.