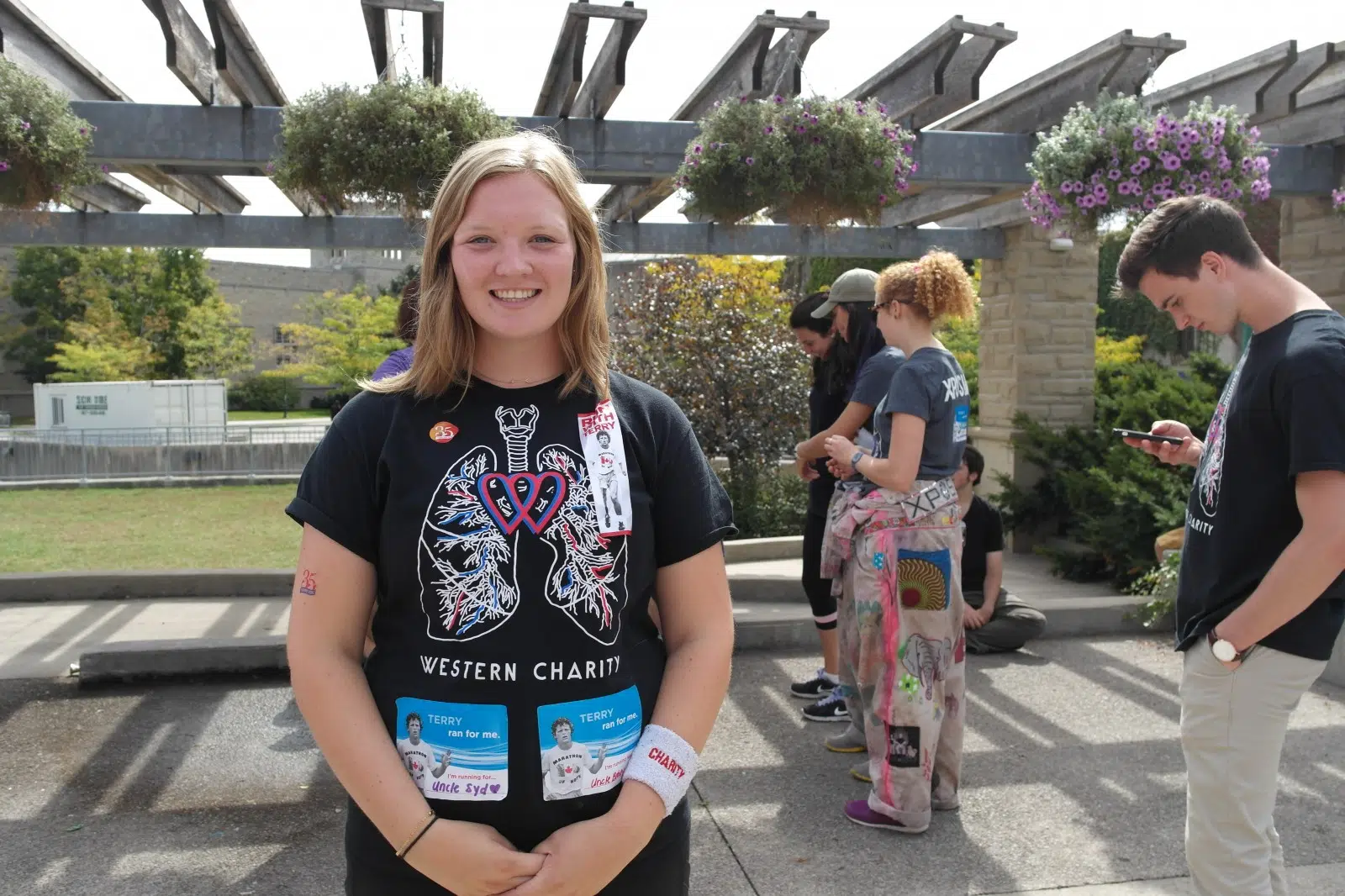 The run took place at two locations: the Springbank Garden, and the University Community Centre.
More than a thousand runners were set to participate in this run for cancer research.
Megan Harvey, charity team member and runner, told XFM News "having so many students here, so when we have so many students together its just fantastic that we can all put work together to get back."
Harvey run the 5K with many people in mind: "I run for Terry Fox because I can relate to his story, because he was 18 going to university, and then he got diagnosed with cancer, and became at hero at 21. I ran for all my family and friends that had been affected with cancer, and keep running in a hope for a cure one day."
The installment counted with barbecue, inspirational letters, and a Cuts for Live event, where student cut and donated their hair to support cancer patients.
Harvey was one of the participants of that event and said "hair is such a personal thing, so be able to give it someone, to a little girl that wanted my hair as a little wig, that's why I cut so much of it off because it makes me so happy to think that a young cancer patient will be able to have my hair in their head to help them go through chemo."
The 35th Terry Fox Marathon of Hope has raise about $3-million in London, and over 650-million nationwide.