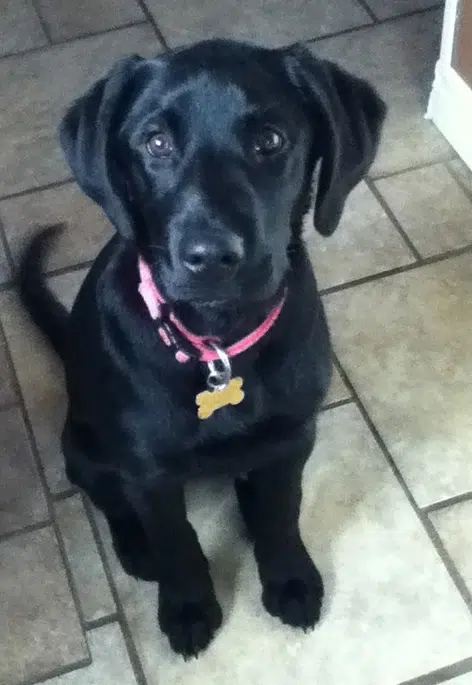 Often the fate of a surrendered dog is less than optimistic. Many wind up in municiple shelters where they may be euthanized should they not appeal to prospective adopters. Its an unfortunate predicament however there just might be a light at the end of the kennel for a special few.
Thames Centre Service Dogs is an organization which trains both adult dogs and puppies to assist local residents who are living with impairments such as advanced diabetes, autism, epilepsy, and other life altering diagnoses. They offer their assistance to citizens of all ages and with a wide range of conditions and the dogs are trained to assist with just about anything the person may encounter in their daily lives. Some of the dogs are able to predict when their handler is about to have a seizure, giving enough time for the person to get somewhere safe and call for help.
With almost 20 dogs living in the kennel, daily operations require a dedicated staff. Kennel Manager Nicole field and her apprentice Danielle Morgan spend their days caring for the dogs in the kennel, ensuring they have daily exercise, and running practice drills in the training barn.
As one walks through the kennel, it is interesting to take a look at the wide array of breeds that have been acquired by the Thames Centre Service Dog team. Regularly, service dogs are bread specifically to become service dogs and will begin training on the day they leave their mother. With Thames Centre Service Dogs an older dog may be just as fit of a prospective service dog as the American Labrador puppies which are donated to the organization by local breeders. Many of their dogs were surrendered or even rescued from unfortunate situations.
It is quite a thing to see these wonderful animals become functioning members of society. They provide impaired citizens with safety and companionship through difficult times. Besides being man's best friend, helpful canines have become necessary member of the community.