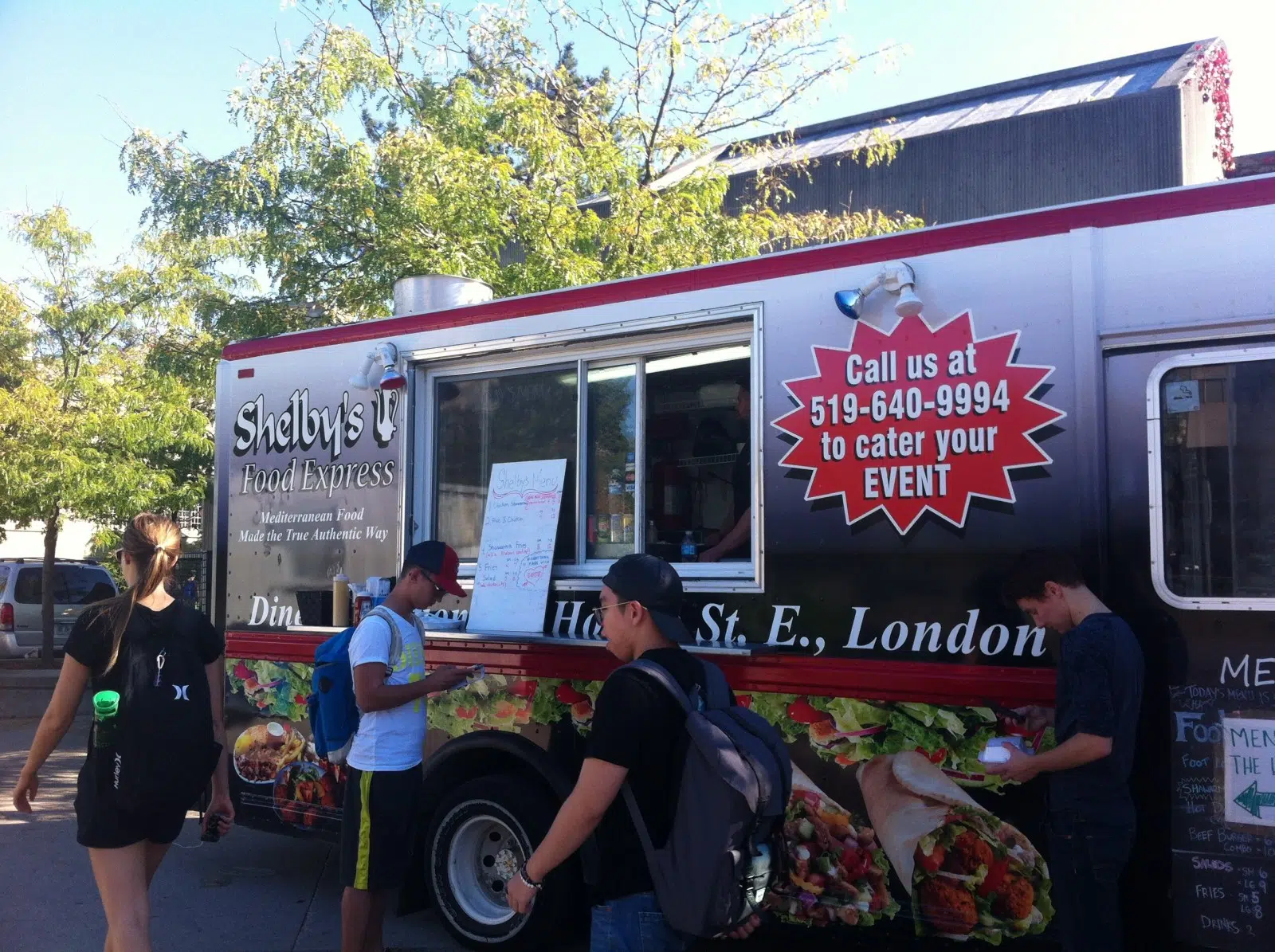 Food trucks are part of the vision for the future of Dundas Street, which London plans to turn into Dundas Place. Other than the annual Dundas Street Festival, however, the restaurants on wheels are more likely to be seen at other festivities.
Yasser Ali, Shelby's Food Express Co-owner and Head Chef, said the city's streets aren't quite ready for food trucks. "It's hit or miss," he said of running a business on the street, "You can make a lot of money, or depending on how much labour you have, you could use a lot of money."
Instead, Ali suggested Food Truck operators targets private events, campuses, and local festivals to attract customers. He says the Mediterranean food restaurant, which also has a location on 223 Horton Street East, is able to spread the word about their business at these events. However, he thinks Dundas would eventually be a good location for a food truck business.
"It takes people who just need a quick lunch and on the go," he said, "People who have a short half an hour for lunch just kind of grab it and go, so it'd be a nice place to open. Richmond would be really nice also."
The Food Truck Pilot Project required owners to have their business inspected properly, then apply for a license, and wait for city approval. After that, the operators receive their license, which costs about $1200.
Poll
Would you like to see food trucks on city streets?
Poll closed: Oct. 1, 2015 @ 12:00 AM