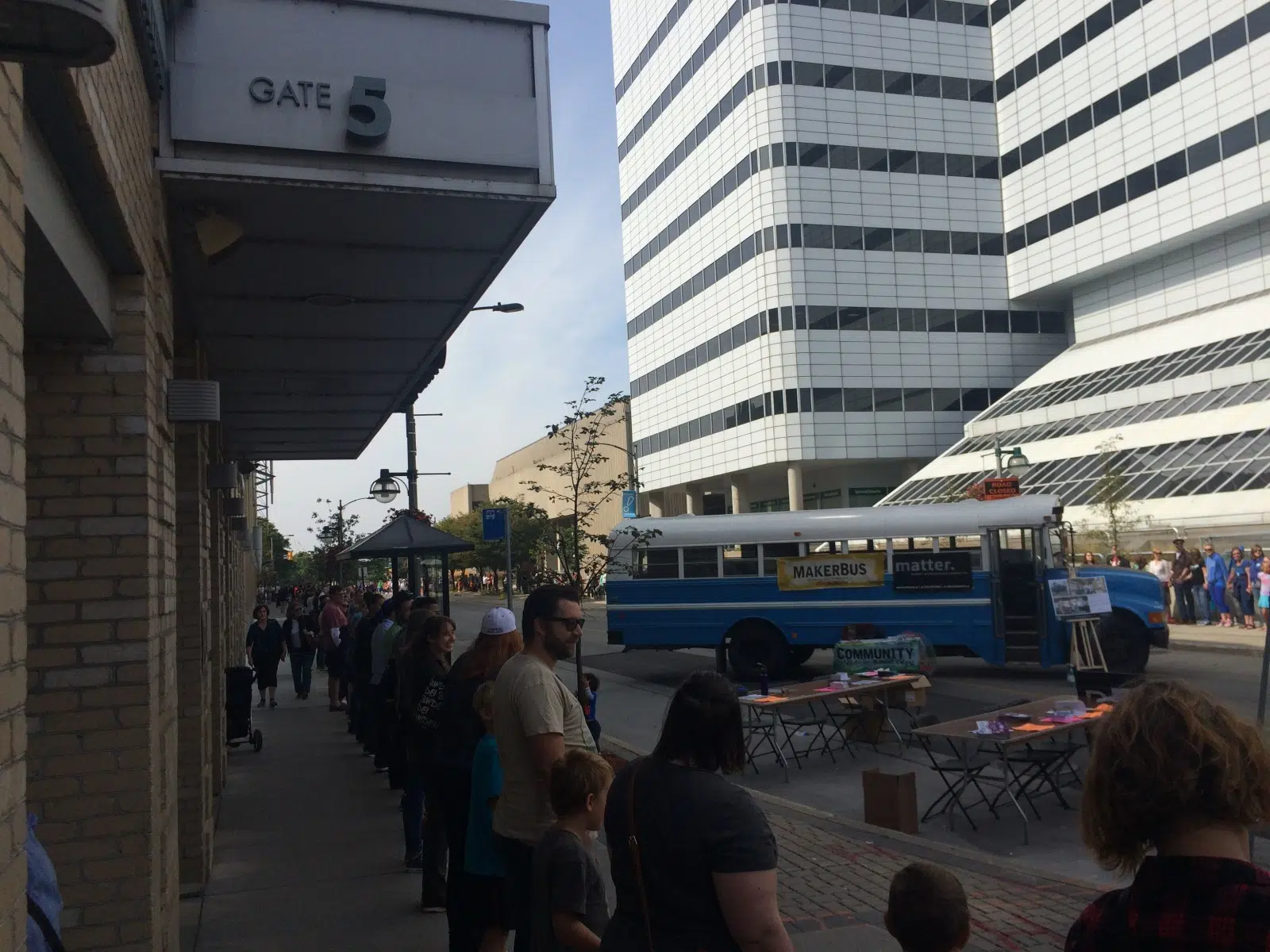 MakerBus tried to beat the record set by 1315 people at Sidney, Australia.
The organizers of the event tried to gathered 2-thousand people at Dundas St, but ultimately failed, just being able to gather 704 people.
The record consist in the most people creating a 'circuit' by holding hands while a small electric current passes by.
MakerBus post the results of the event on their social media, while thanking all the attendees. Here  is the original post.
In the post, they also encourage the public to support MakerBus.
Even if the attempt failed, many people participated as you can see in the short video above.