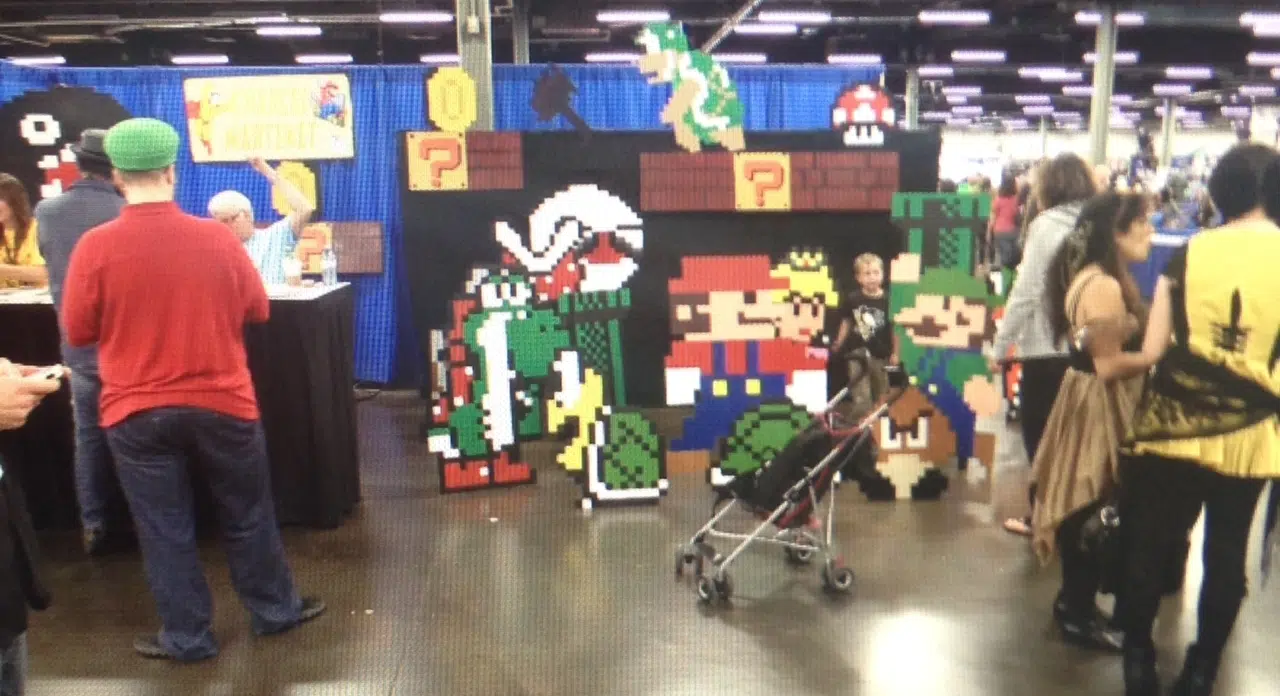 Comic con is back to London for the second time, and this year came with a ton of success.  Comic con is filled with millions of comics and collectables for sale, famous actors and illustrators to meet and greet with, and decked out fans. The environment is so fun and welcoming.
This year the Western Fair held the event, which had much more space for all of the vendors and fans than last year at Centennial Hall. Owner of Great Collectables, David Henning says that the atmosphere at the fair is great, everyone is so nice, and that this has been the best comic con that London has had.
Comic con is filled with a ton of talented people such as illustrator Alex Chung, who can draw just about anything so realistic. Chung says that his favorite part of being an illustrator is seeing the reaction on the fans faces when they see his work.
Famous star appearances came to the event such as Ron Pearlman, who you could talk to and take pictures with. Comic con also includes costume contests, the selling of comics and well-known anime swords. Owner of Fire and Steel, Laura Suen says that they carry replica swords from just about any movie or TV show you could imagine.
At the action packed comic con, there's something for everyone to enjoy.